Here is a little side project that I'd like to share. My 109G-10 build in the WIP section is ahead of schedule and I'd like to have a secondary project to occupy the small blocks of time that may be available. This is the Ki-61 Hien kit that was recently released by Tamiya.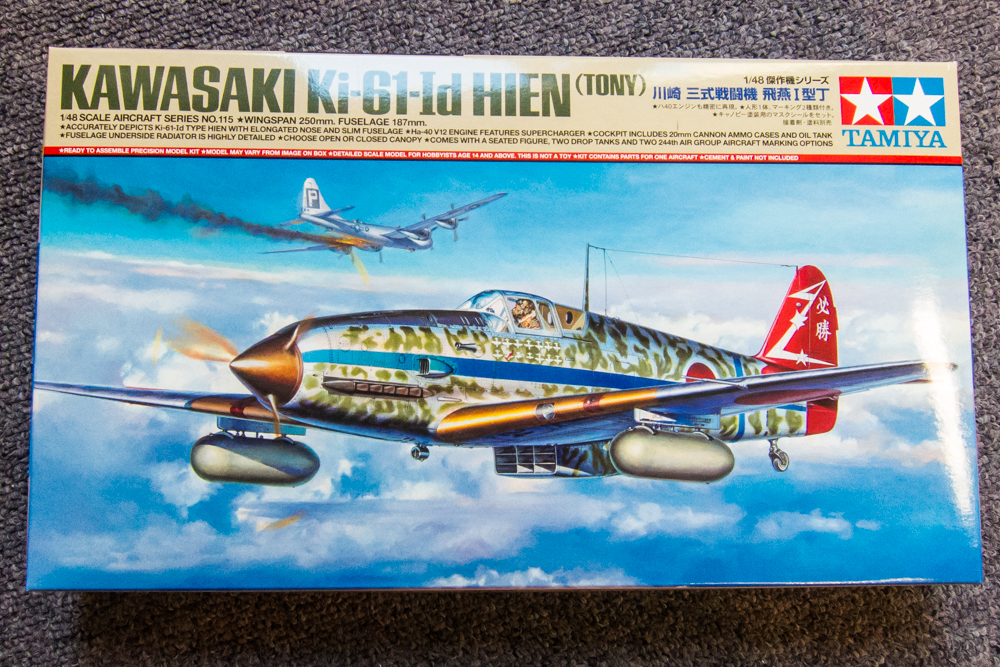 As one of Tamiya's latest offerings, the expectations for this kit are very high. Hopefully, the quality of the kit will simplify and reduce the construction time. Fingers crossed! Let's take a closer look at what's inside the box.
Tamiya includes a full 1/48 scale painting guide for both offered schemes. This can be very helpful, especially for those that want to faithfully recreate that complex mottling scheme.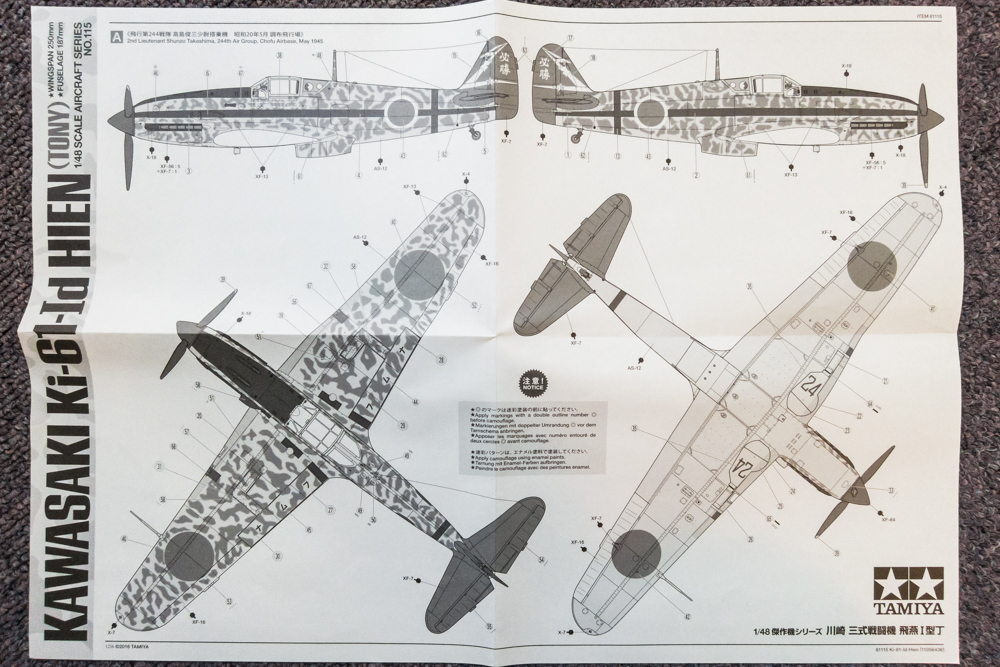 Besides the assembly instructions (which I forgot to upload) and the painting guide, Tamiya also includes a separate sheet with some historical and technical information about the Ki-61. Interesting but nothing too exciting. Only 1/4 of it is useful information since it is presented in four different languages.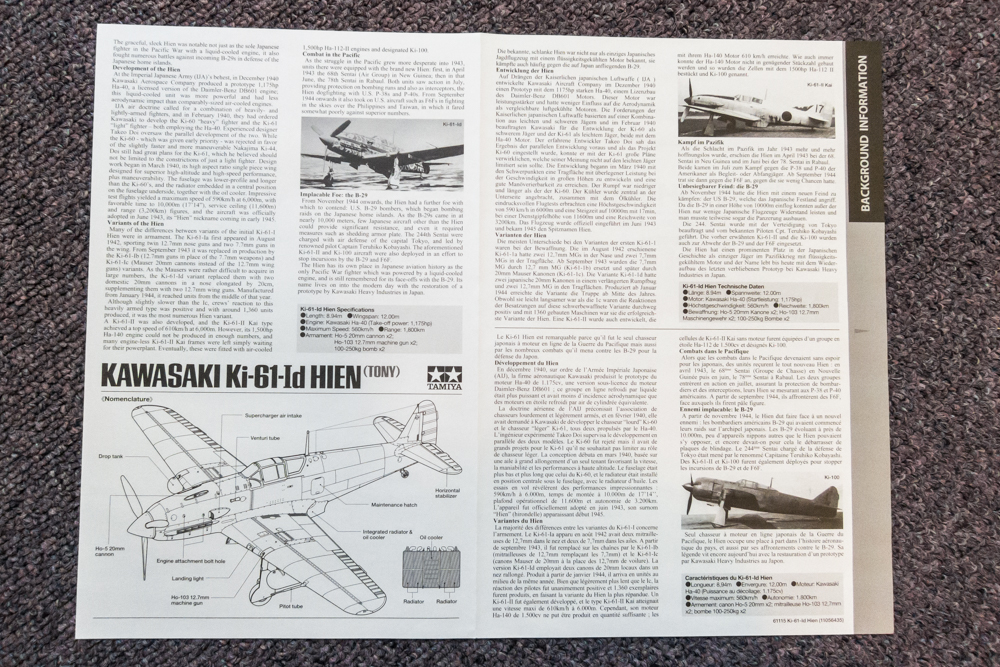 The decals are split into two sheets. I can't vouch for the quality of these decals but from my limited experience, Tamiya decals can be a bit thick and non-responsive to the normal Microset/Microsol treatment. So I'm very leery about using these. Tamiya also includes a set of masks for the clear parts, which is nice touch EXCEPT that you have to cut them out yourself.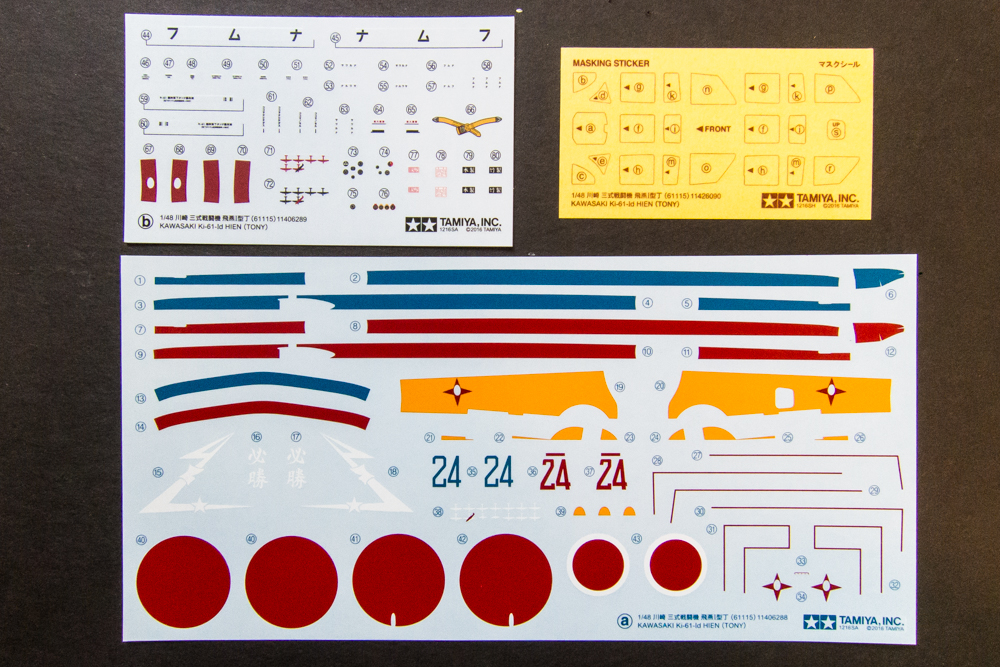 The scheme that caught my eye is this striking profile by aviation artist, Ronnie Olsthoorn. He prepared this artwork for Osprey's Aircraft of the Aces #114. Although the mottle patterns commonly featured on Hiens are visually interesting (and still an outside possibility for me to try), I've always thought a standard two-color scheme like Hien #5262 really highlights the Hien's graceful lines.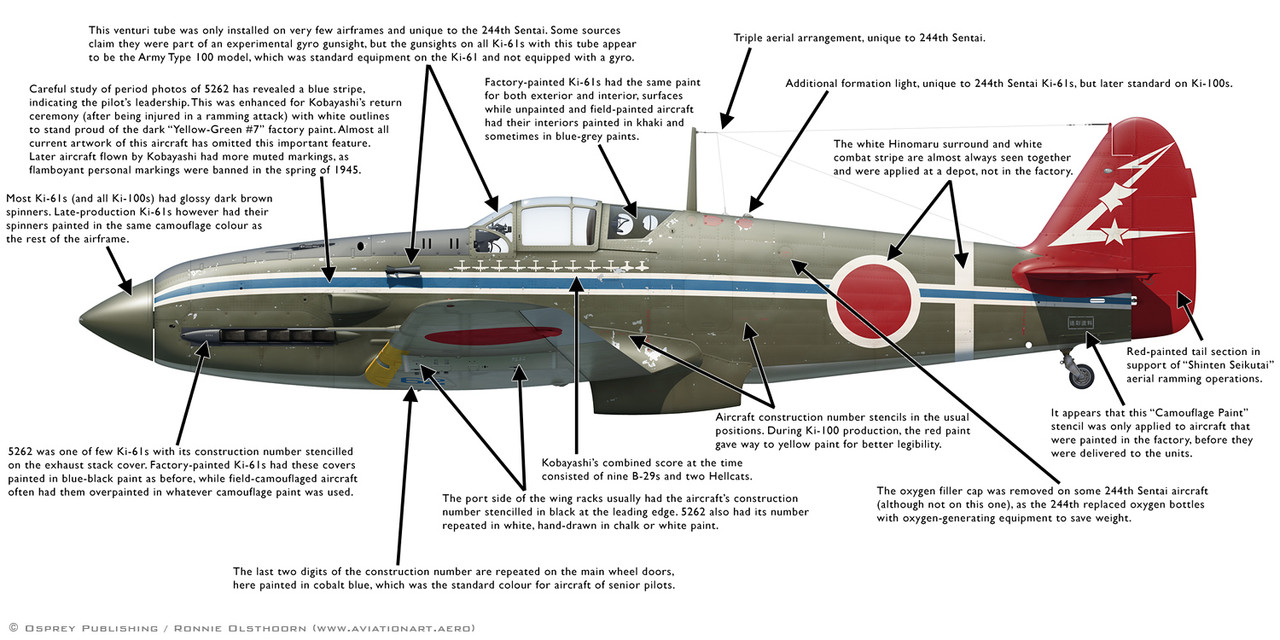 I've picked up a set of Lifelike Decals so I can depict #5262. Since I am planning to mask the hinomarus and the Tamiya decals already include the 244th Sentai tail markings, the only thing I absolutely NEED from the Lifelike sheet are the blue 62's that go on the landing gear cover. But it's good to have back-ups, I guess.
Another interesting inclusion in this kit is a clear version of the port fuselage. Not my thing but it could make for some interesting builds if you are so inclined.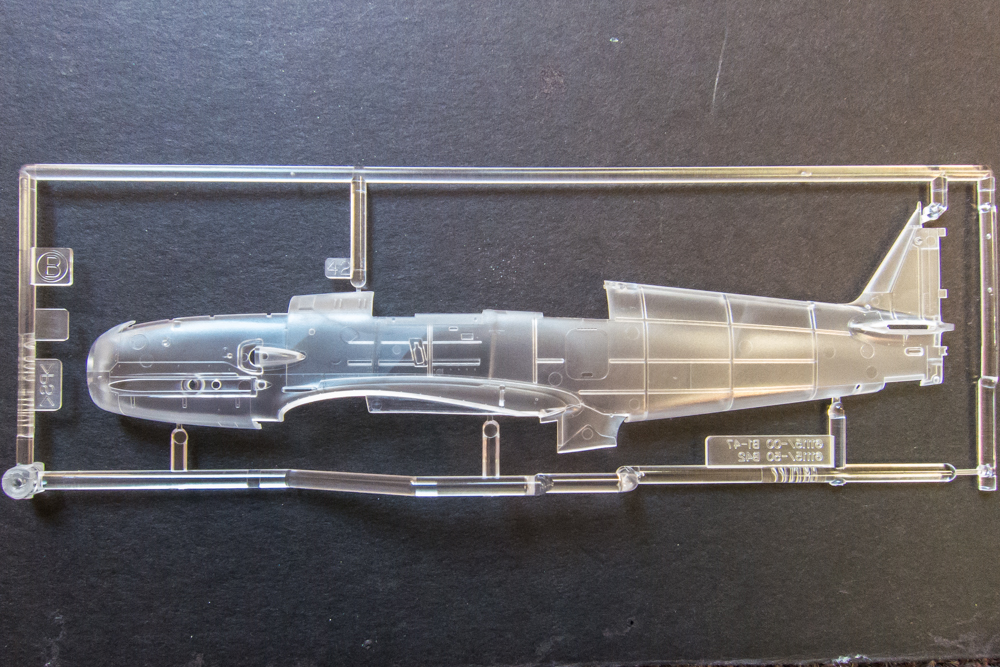 The clear parts include two versions of the canopy (open and closed), a wing light cover and the gun sight.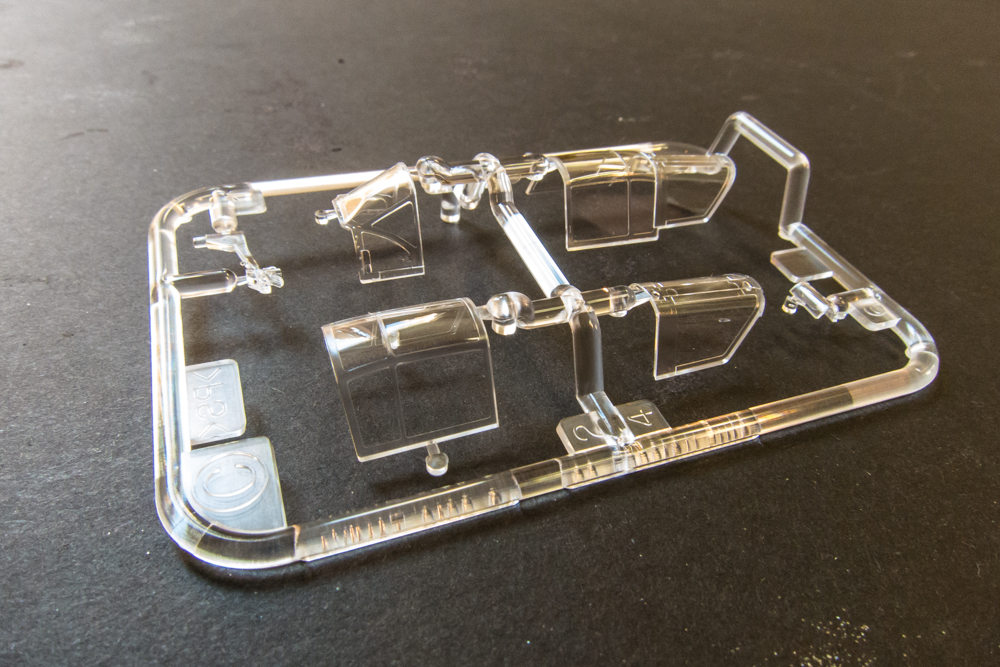 A depiction of the Ha-40 engine, based on the German Daimler-Benz DB601 powerplant, is provided although it looks a bit bare to me. I am not planning to show the engine for this build.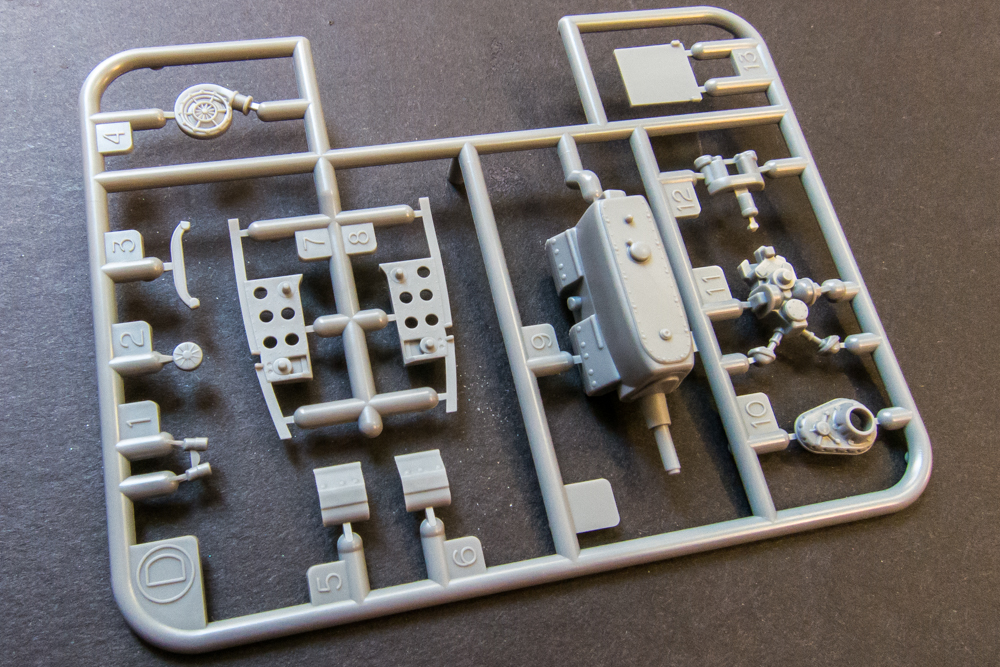 Edited by Thunnus, 27 April 2018 - 08:36 PM.