Good afternoon chaps!
Well a week has passed and I have spent most of the time covering the bomb bay structure with yogurt pot plastic!
Now the trick in using this type of plastic is that first you need to take the shine off the plastic and rough it up a bit and by doing this you'll have no problems in gluing it with standard liquid cement....( I said in my last post that I use PVA glue...take no notice...Senior moment!

....I use normal kit liquid cement)....basically all I did was use a bit of sand paper and took off all the print......2 minute job!......The reason why I don't use plastic card you can buy is that A.. I can't get hold of any here in Bulgaria and B..it costs the price of a pot of yogurt!
Once the plastic is ready it was just a case of gluing it over the balsa wood structure....the liquid cement bonds the plastic to the wood with no problems at all!....Once you have done this it toughens the whole structure and gives you a blank canvas onto which the detailing can start

So it all looks a bit rough at the moment...in fact it looks like a Nissan Hut!

.....but this is to be expected at this stage of the build.....lack of colour makes it all look terrible and of course remember that when all the internal detail is complete then the Alu tape covers the whole thing and then it will look like it is supposed to look like!!...I hope!

So here are photos of the yogurt pot covering..................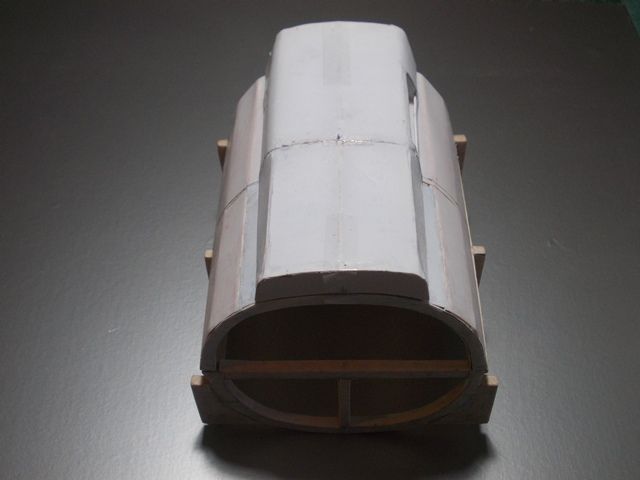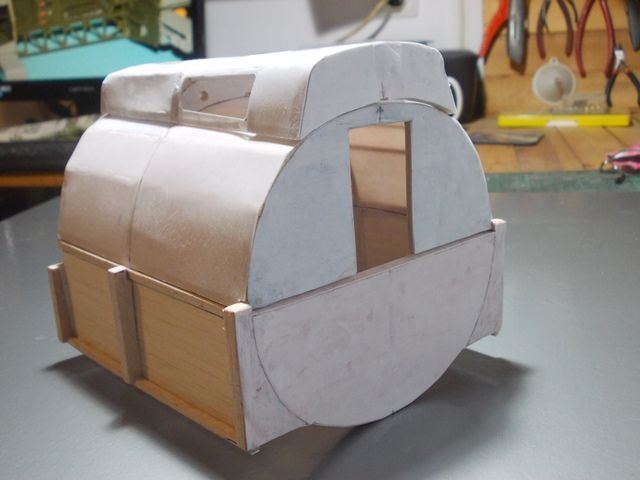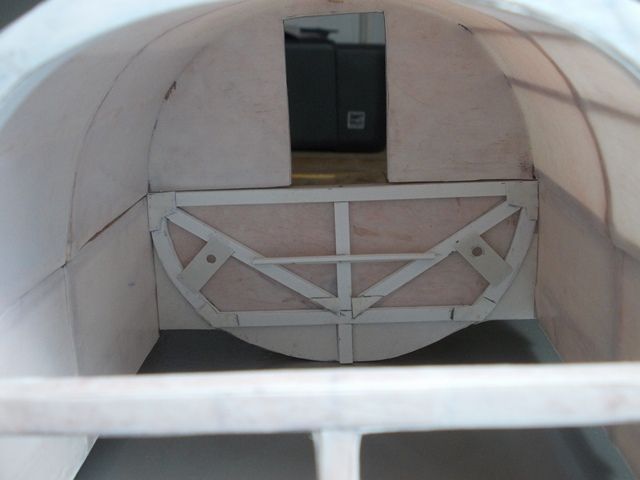 Now...for display purposes I have left the aft bulk head of the bomb bay open with just a few pieces of structure in the shape of a T...as you can see.....If you remember and you have seen the front end of this B17G model , the rear part was also left open...this of course allows the viewer to see right inside the model at all the detail.
So talking of detail....today I started detailing the bottom half of the structure...bottom front half to be precise!
here are some pics..............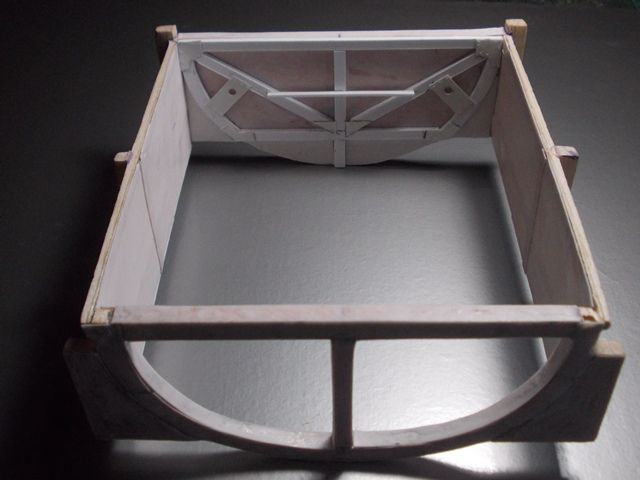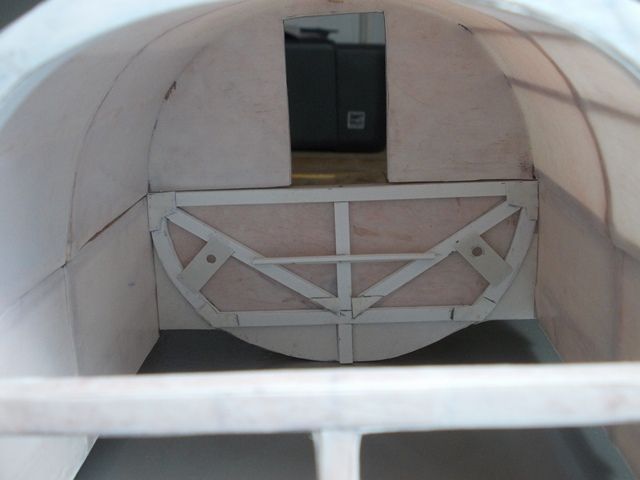 Well that's it for today...more to come ...when its done!
Cheers
Fozzy