Hi to all
Here is post number 1 of 632 !

I found some time this afternoon to try and get this Bomb bay started...doesn't seem much to show but most of my time I am trying to think ahead of what I got to do now to fit in what comes next...so a lot of the time is spent staring at photos and books etc...I'm sure you know what I mean!

All I have managed to do so far is to get the basic shape with the use of formers and stringers of a cross section of the bomb bay....let me show you.................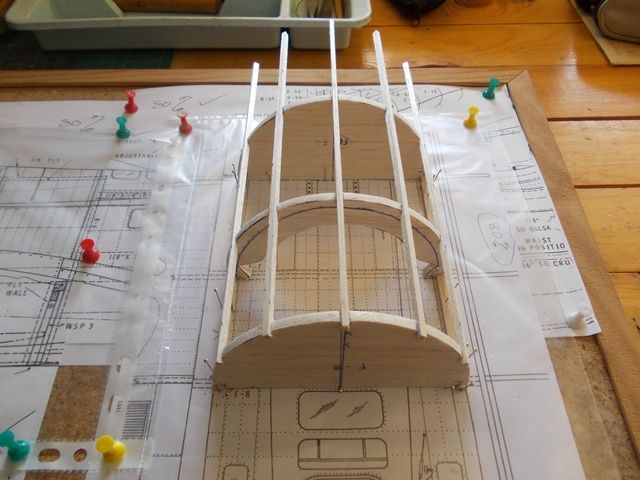 So this was built over the scaled plans as you can see using balsa wood.....after drying time it was time to take it off the board............
A lot of sanding down of certain areas is required to get it looking right...but other than that I have the basic shape of the bottom half.
Here it is up against the first section I built......
The aperture for the bomb bay doors will have to be marked and cut out later followed by an initial skinning of Yogurt pot plastic over the structure....but I will be constructing the top half first...which I think is going to be a lot harder than the bottom half!

Will get back to you when I have done that.
Cheers
Fozzy