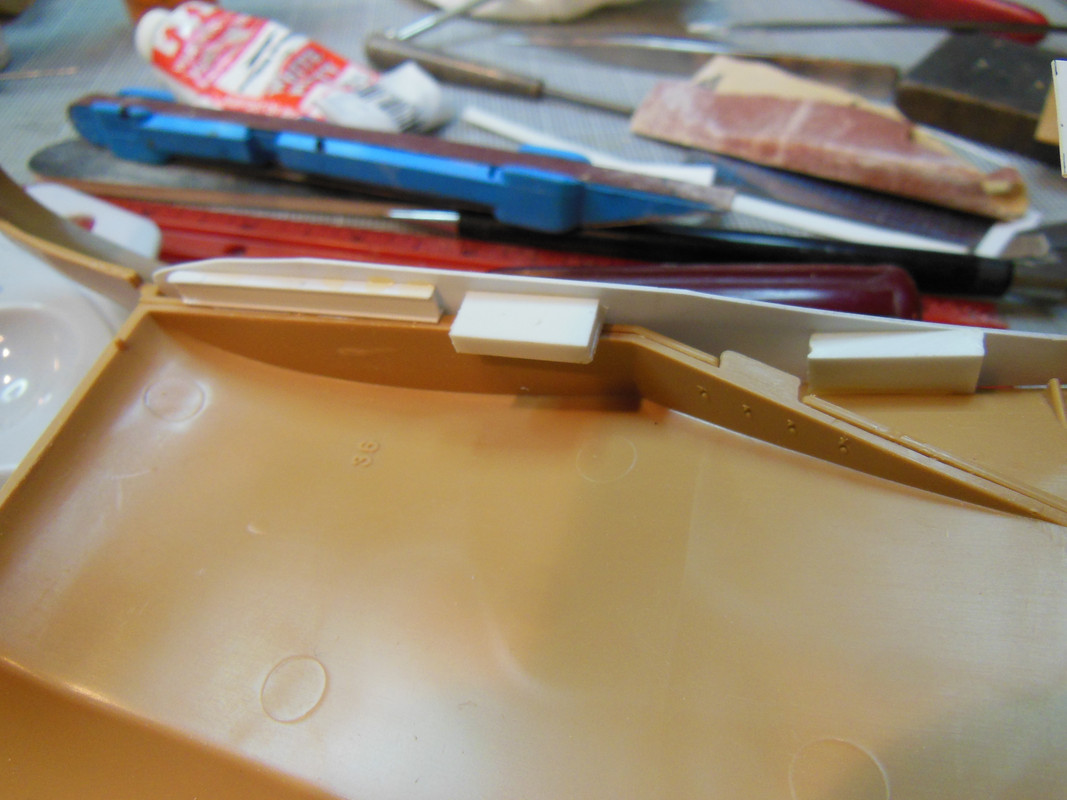 And some filler...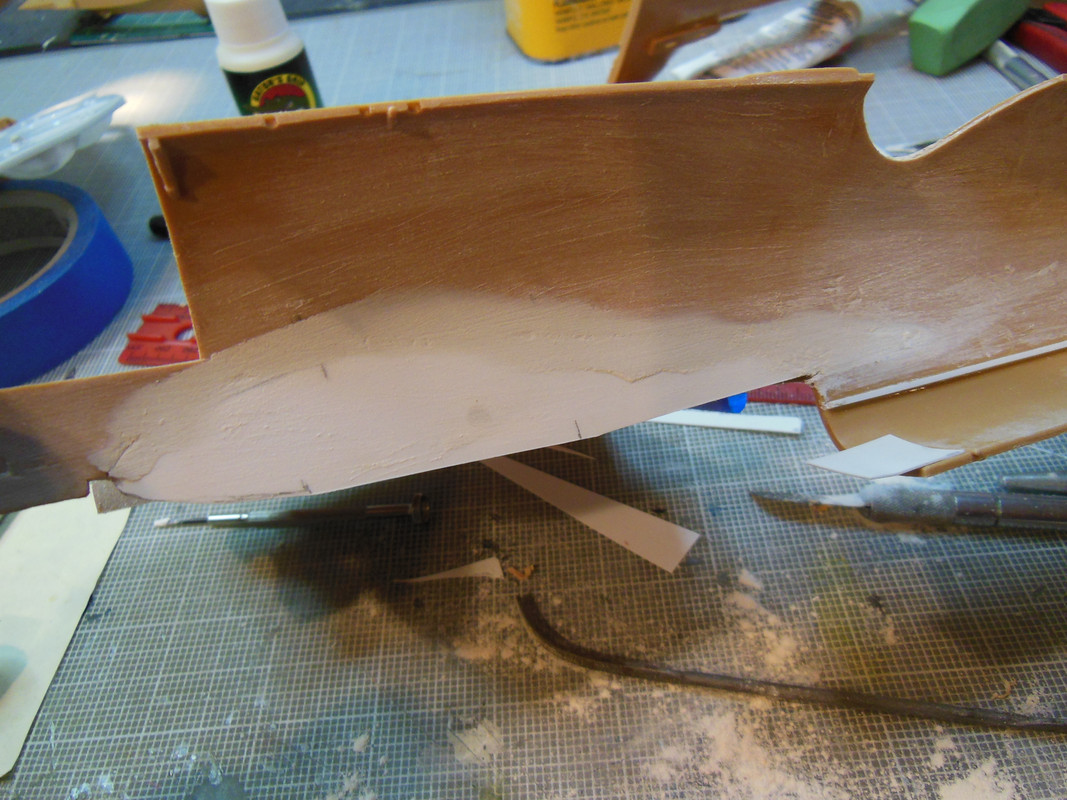 Boarding ladder access...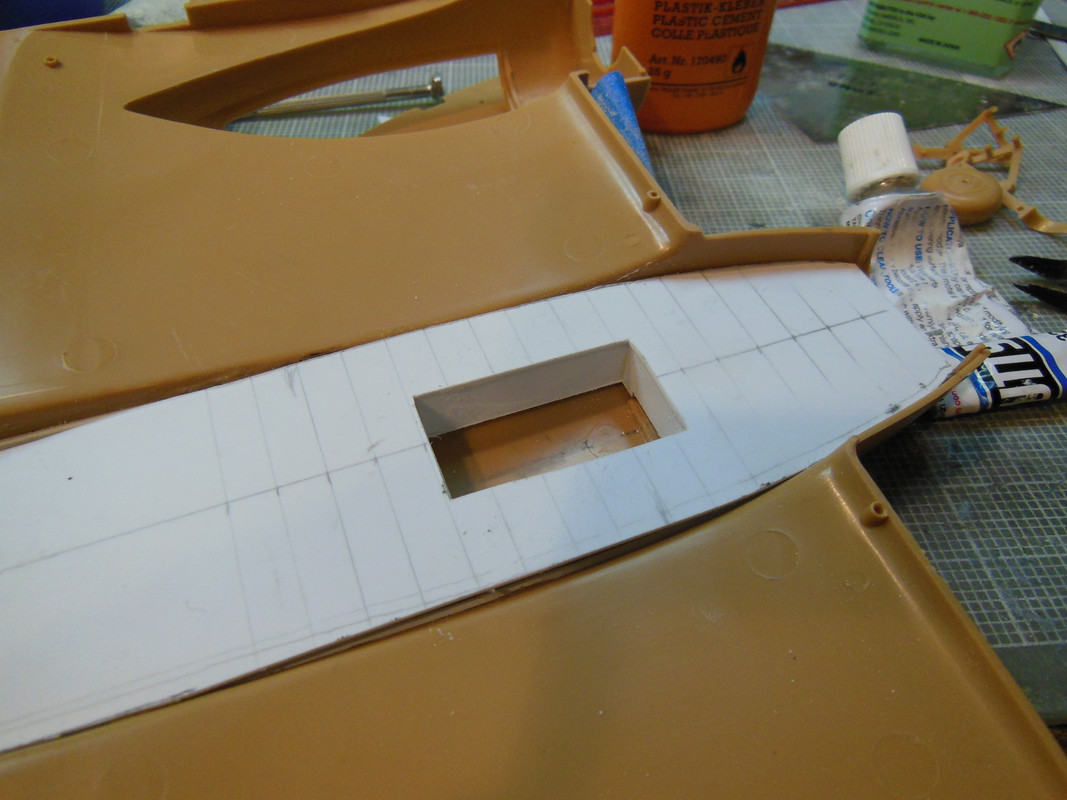 There's a small gap where the fuselage side meets the lower wing; I'm hoping it won't be visible.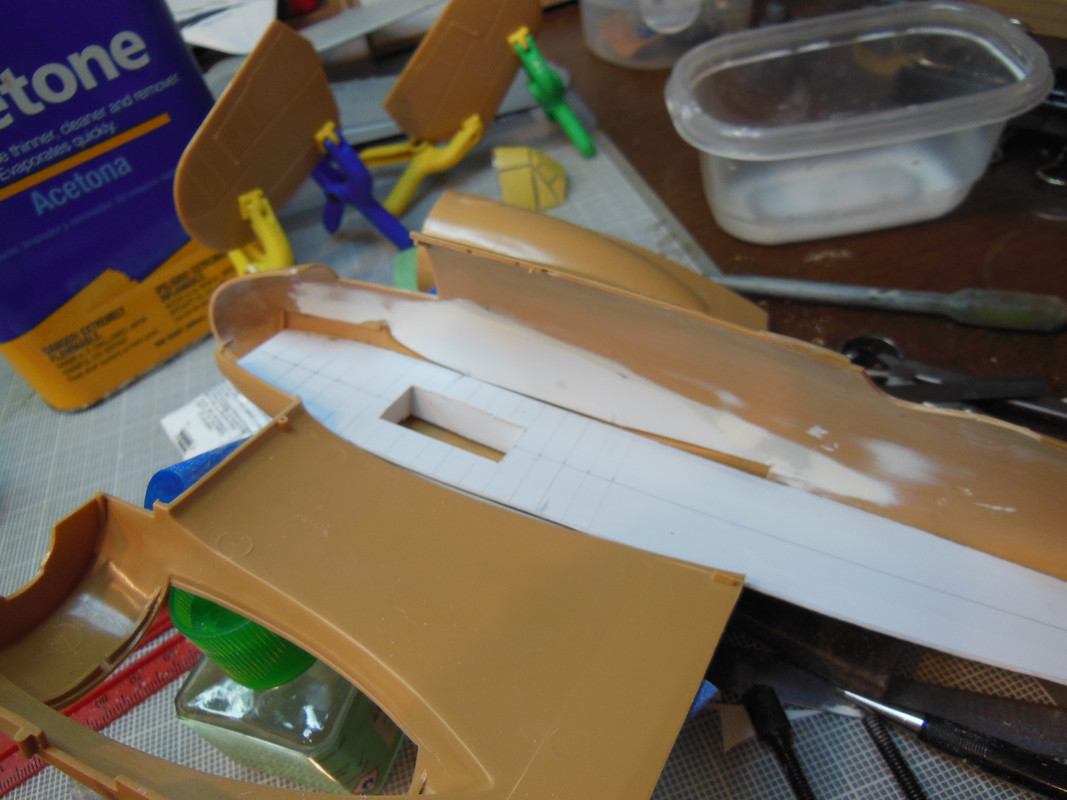 Revell's wheel bays are works of fiction. Any modifications to them need to be addressed before the fuselage can be attached to the lower wing. Detail removed, ejector pin marks filled.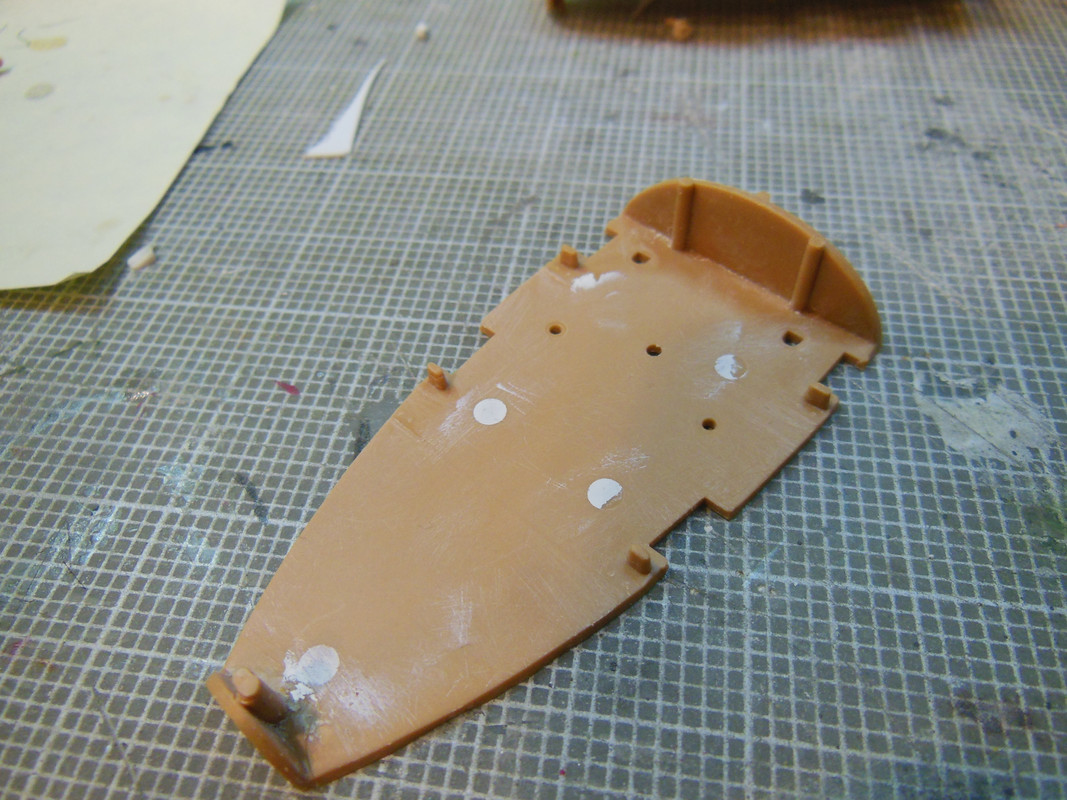 I'm going to use the kit landing gear. While I'm sure I could scratch one, I have little confidence that I could make two that were identical. As a result, I'll keep most of the the attachment points in the bay, but some cutting is in order.
Edited by Bill_S, 17 April 2018 - 10:53 AM.