Right now this is just ordinary construction phase. Useful to you mainly to learn the nature of the trumpeter kit.
For the exhausts there was need for only a minimum of support. I took advantage of the fact that they can touch the fuselage when mounted (especially the port side). Not the most solid attachments but using liquid glue it was easy to do.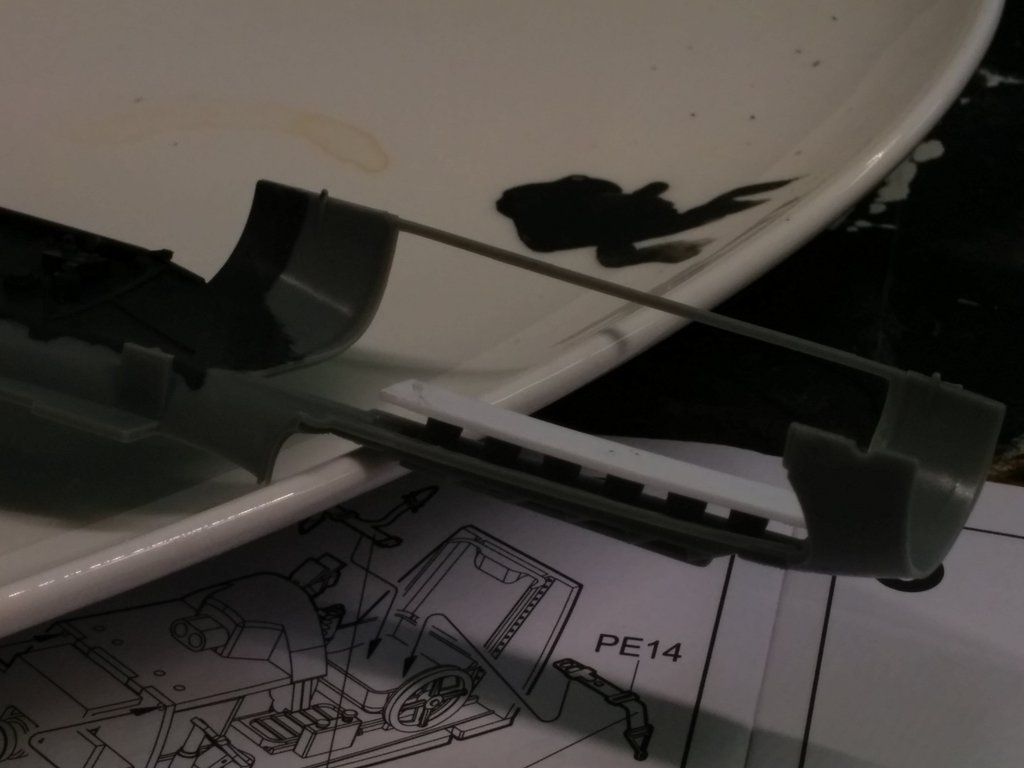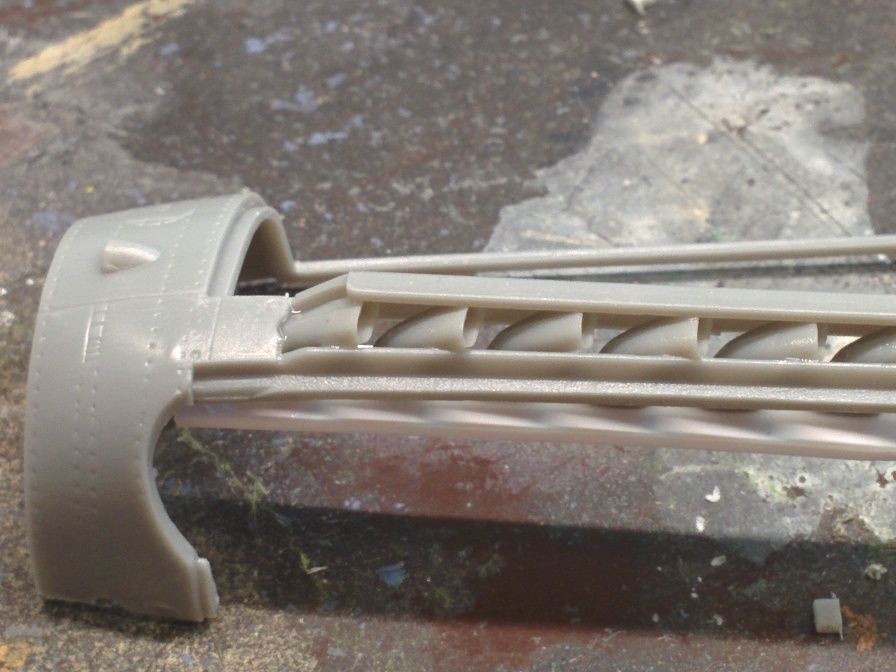 The mating surfaces where not perfectly even. I suppose they forgot to add the finishing touch. I used a sanding stick but would perhaps got a better result cutting off the locating pins and use a flat surface and grinding paper. Nvm.
When in doubt my method is to go slowly. That's why I in the last shot only have glued the topside of the nose, stopping at the cockpit.
Edited by Hardcore, 31 August 2015 - 07:52 PM.