When I set up my own HobbyZone workbench, I realized that there were a number of items that I wanted close at hand without leaving on my workbench. What I needed was a storage hutch (several of them). I used OM08 Paper Towel modules for the job but I ended up throwing out parts that I didn't need (door and paper towel roll holder) just to have my storage.
I am happy to report that HobbyZone has produced the OM13 Storage Hutch module for those who want a simple storage solution without throwing out (and paying for) parts you don't need. The OM13 is currently available from HobbyZone USA (www.hobbyzone.biz).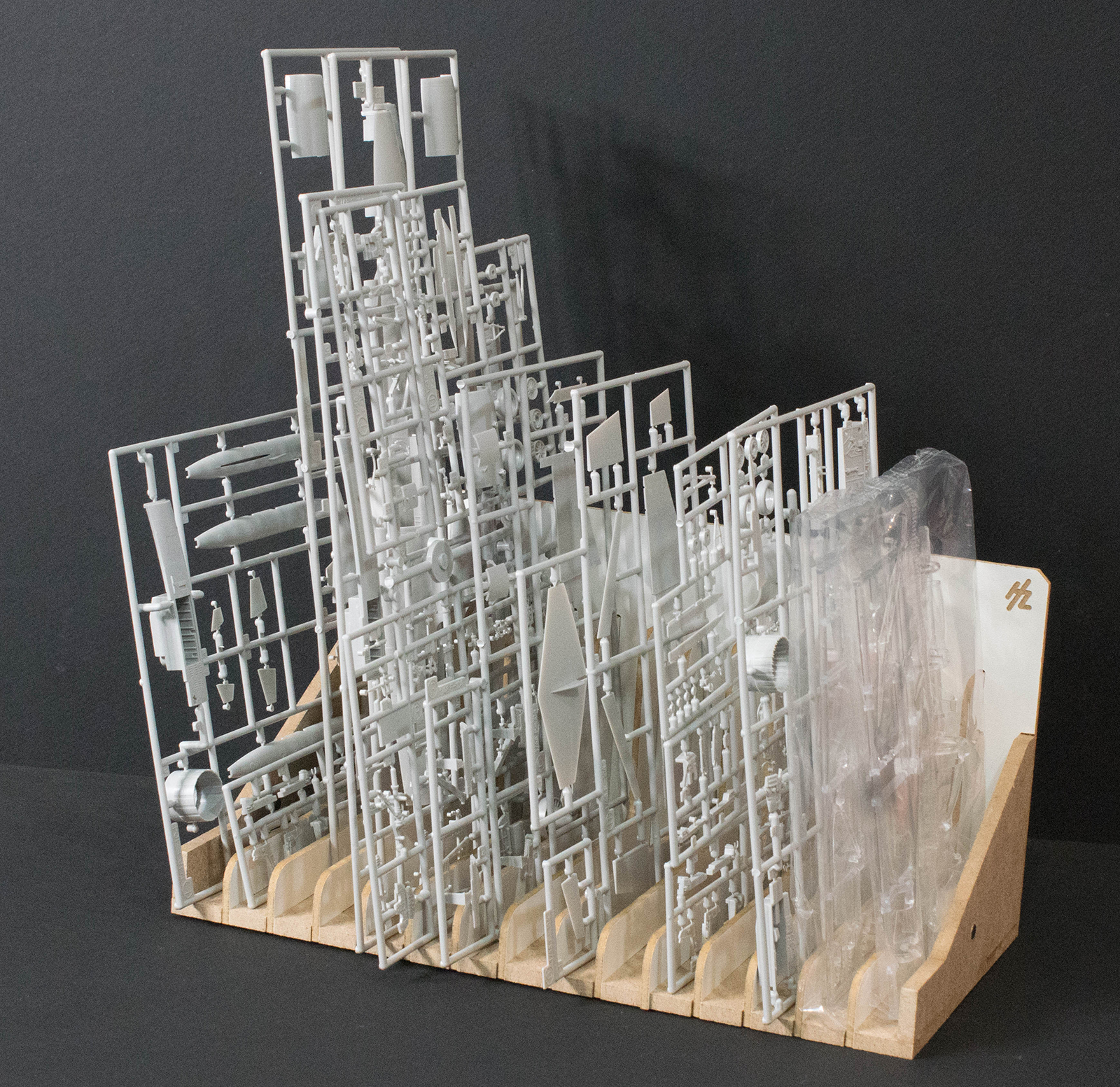 You can see one of my 'converted' storage hutches in the background where I keep the thinners, glues, liquid mask, and other materials that do not fit in the paint racks that sit atop these modules. Larger tooks like my magnified small parts holder also fit nicely.