then finally got the cockpit put together and ready to install. went a little crazy on the weathering and overdid it as usual.. i've gotta stop building tanks as i get a paint brush in my hand and have to start chippin' the crap out of everything. everything fit together extremely well. The cockpit decals were a pain to get sucked down, but after about 4 coats of solvaset then sunk down enough for me to put some future on top of them. Won't matter as you can't see any of it when the cockpit is closed anyhow. Same goes for the back radio i spent about 2 hours painting up! i should really start checking all this stuff before i start painting in the future. anyhow, here goes..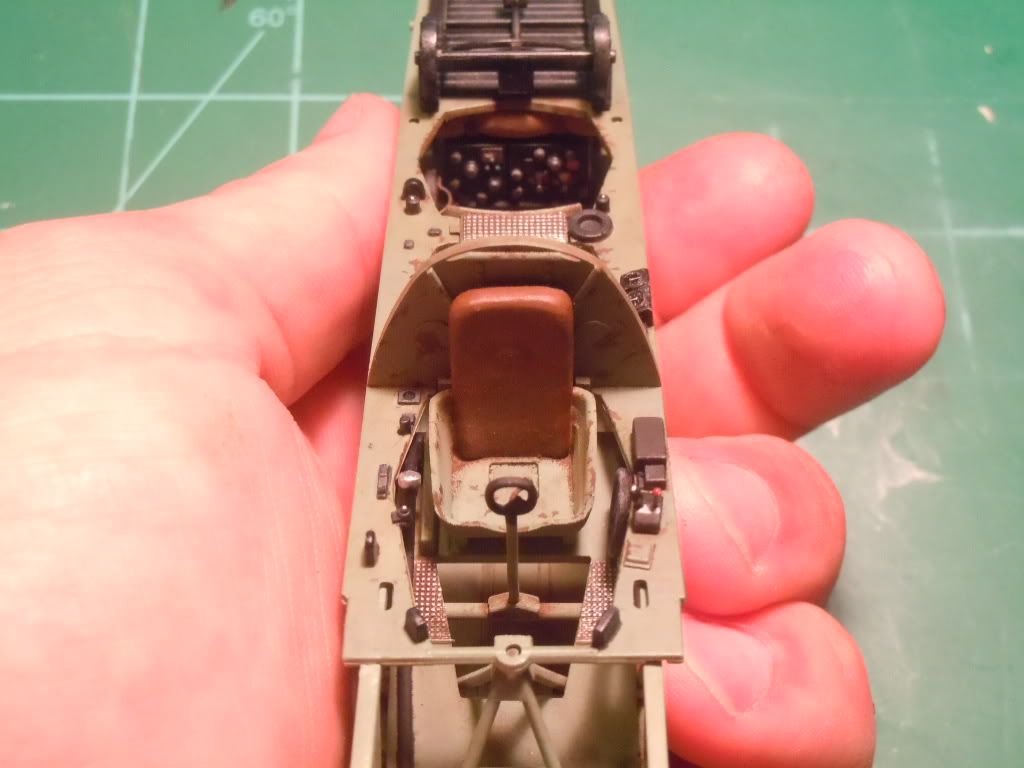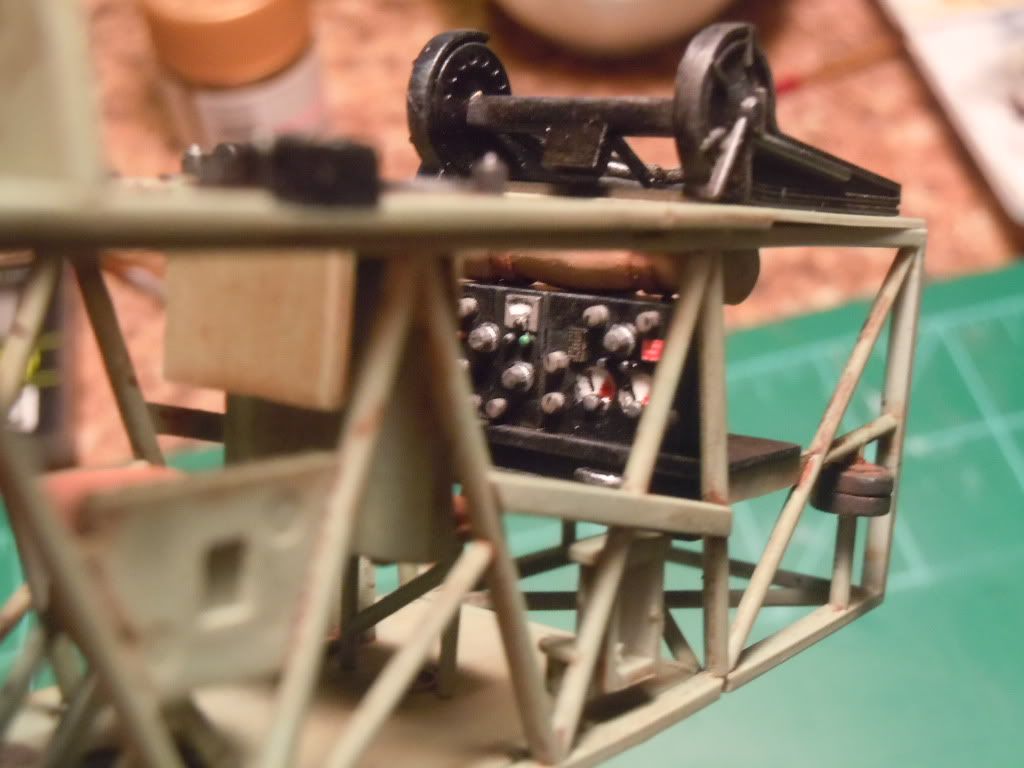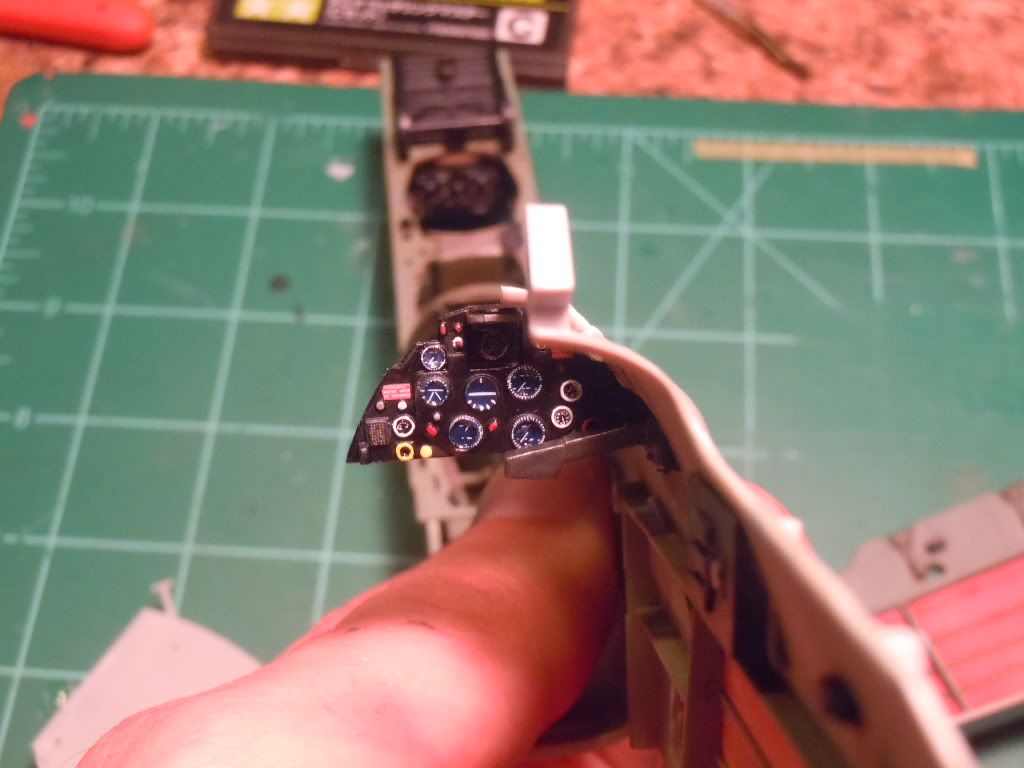 gonna stuff all this stuff inside and close her up tonight barring any major catastrophe's. I'm gonna add one of Radu's harnesses after everything is painted up. Sorry for the pic heavy posts! Any and all criticisms are more than welcome.. i'm trying to get better at this!
Cheers!
Jerry
Edited by ladder4boy, 18 July 2011 - 12:00 AM.