I've just received the vacuform Anson that I ordered from Jeff at Combat Models - Parcelfarce managed to **** up the delivery and HMRC (bless them!) charged me import duties despite the fact that Jeff had put the correct code on the label to show that it was tax exempt, so I've got a battle with both to claim back the £22.00 that I had to stump up before delivery was possible, but that will doubtless be a continuing saga!
The "kit" is pretty basic and will need a lot of scratch building to add details, both internally and on the wings and tailplanes to replicate, for instance the prominent rib effect, so this most certainly isn't going to be a quick build, nor will it be started until the Cornell is completed. (The Anson model is a Special Hobby 1/48th scale one, placed for size comparison).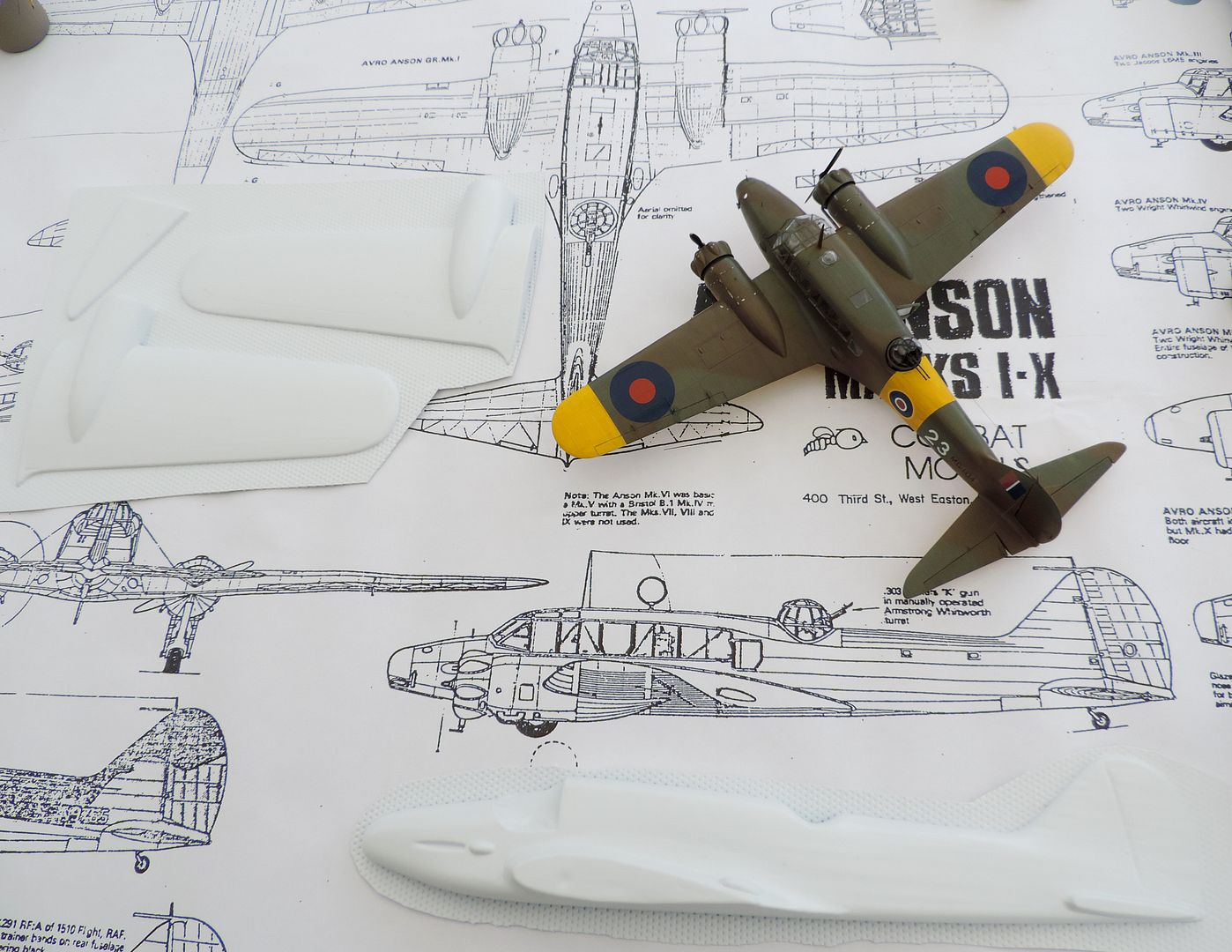 The engines look good as a starter though further detailing will be necessary. The "undercarriage" seems to be a generic design that CM use though neither the Cornell's nor the Anson's bear any resemblance whatsoever to the real ones. I think to overcome the fairly complex job of producing the Anson's u/c I'll build it wheels up in an inflight mode, though I'll have to get some Propblurs for it.
I doubt I'll use much of the internal resin bits, I'll scratch build it all.
This is a watercolour painting that Dad did when he was in Rhodesia so mine will be finished in this scheme.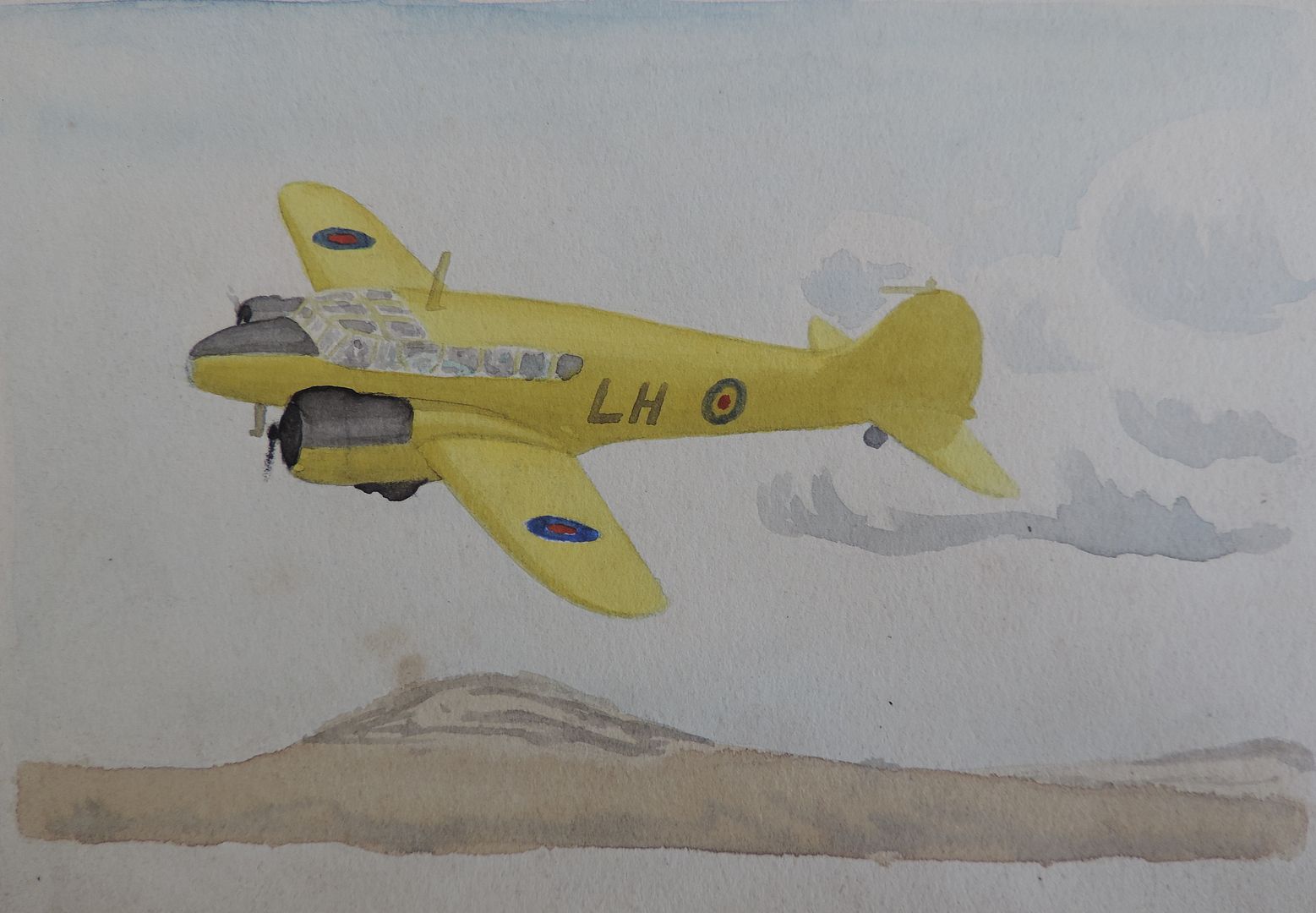 More when I start it in a while......a winter project I think! I have a fair amount of good reference material and when Tim (Wunwinglow) and I met for a coffee a couple of weeks ago he gave me some really valuable extra bits and pieces about Ansons, including the Air-Britain Anson file....thanks Tim, you're a star.
Max
Edited by mozart, 28 June 2015 - 12:08 PM.