OK, here's my entry into the Group Build: Doyusha's N1K2-J "George". This is the later low-wing version, and quite a fine kit too. Its two major shortcomings are the cockpit and the engine. I'm not sure if I'll do anything about the engine yet, but the ridiculous cockpit will need to be addressed. The cockpit floor is positioned around about where the pilot's knees would be, to accommodate an erstwhile motorisation assembly beneath it.
Here's the box: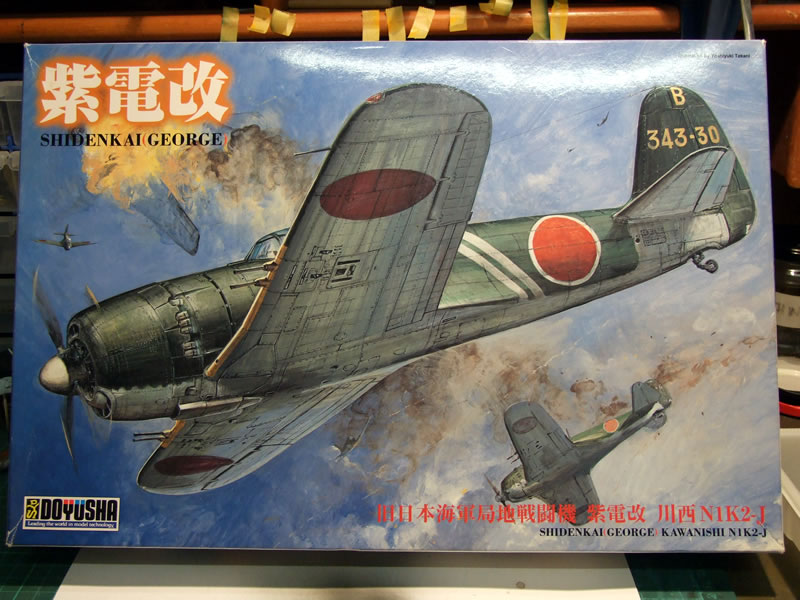 And it's contents: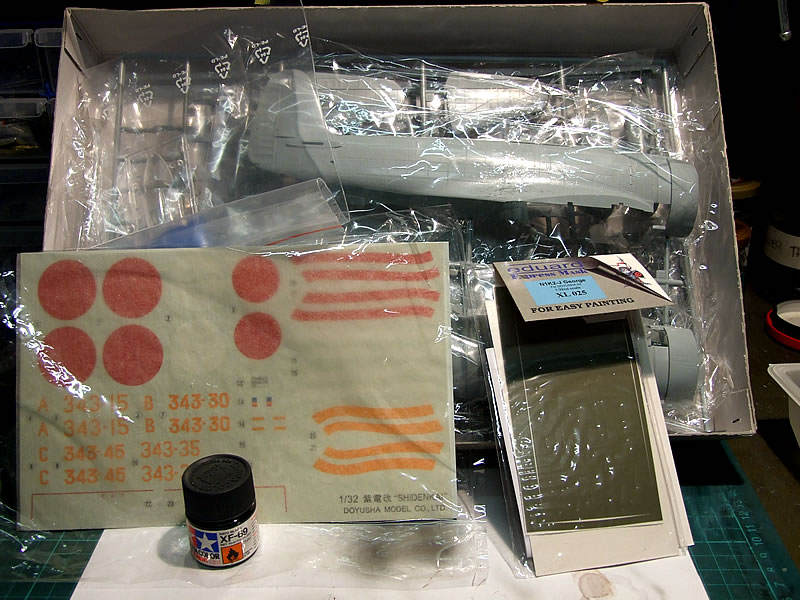 I received this kit as a gift from a friend, and found inside it a set of Eduard painting masks for the canopy and wheels, as well as a set of pre-coloured photo-etched seat belts. Cool! Even the decal sheet looks decent, though who knows how they'll perform.
Can anybody recommend some decent references for this aircraft? I'll definitely need something that shows me what the real cockpit looked like!
Kev