Hi,
A new project for me. I had the Trumpeter kit starring at me for years, and i was looking for a reason to not to. With release of a Mig-21 Lancer from Icaerodesign, it was just to much to resist.
This conversion looks very nice at the first sight, and i must say that it's even better when you start playing with, at least for the cockpit (i only started the cockpit so far). The fit is really excellent and it's a simple replacement of the kit parts. No surgery needed.
It's designed to build a Lancer C, the air to air version. There are also a strike version and a 2 seater A and B, with different camos, but i dont know which are the technical differences with the C version, nor if one can build a A with the C conversion. Anyway, the supplied decals/masks are for a C version.
So, let's start with the begining : the cockpit. I still have to paint it, but it's a drop fit. I also add a HAD KM-1 seat as the seat is not included in the conversion (nor the control stick). A control stick is supplied with the seat, but the end with the button is very different in the Lancer, so i will make one from scratch later.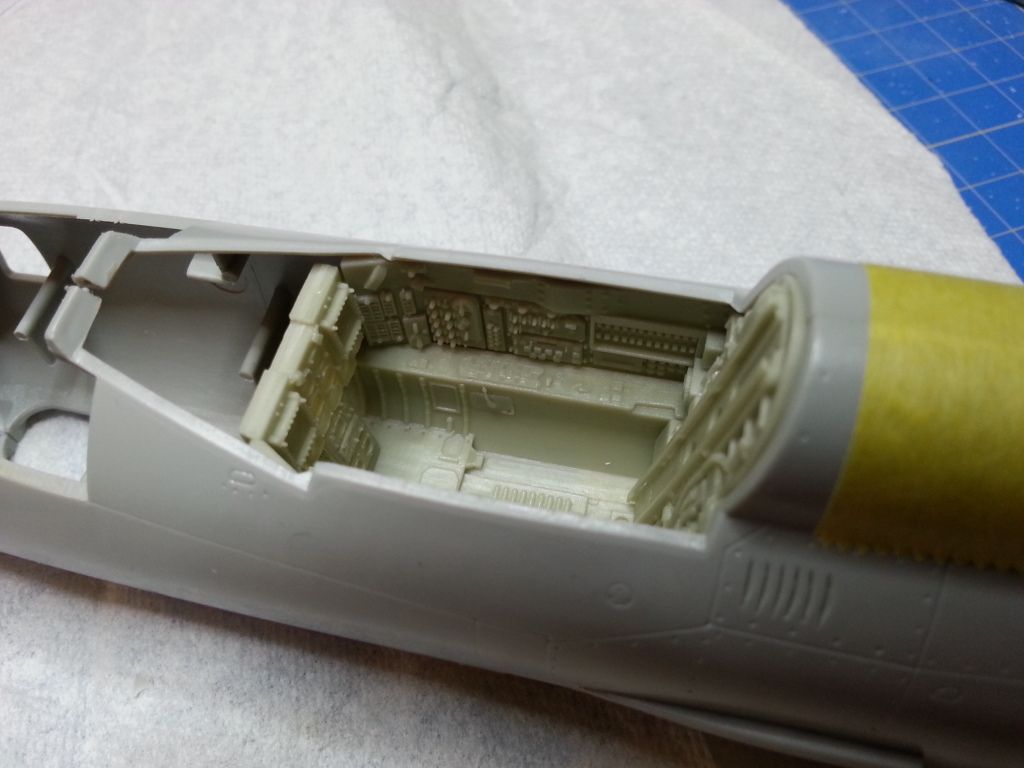 All the parts waiting for a coat of primer. Yes there's also another cockpit for another project.