Takka!Takka! Takka! Takka!
After finishing my FR IX, I guess I couldn't stay away. So here's my next Spitfire build. As most have probably guessed, this will be MH434 from the film Battle of Britain.
I'll be using the fundekäls sheet for the markings.
The biggest hurdle I had was that I had previously assembled most of the wing. In doing so, I used the wrong cannon fairing bulges.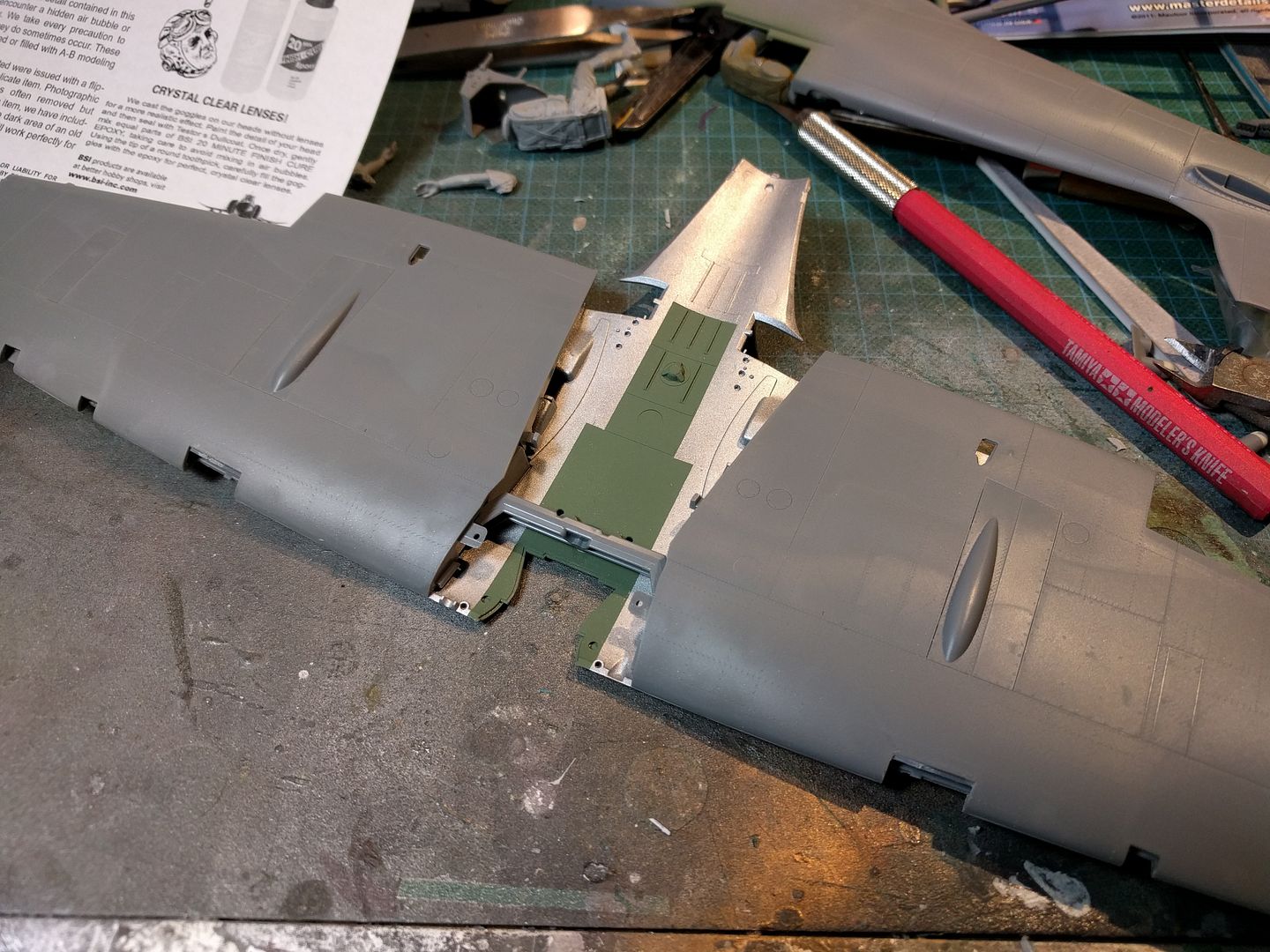 To replicate the look of the .303 armed MK II Spitfire, the cannon barrels and their fairings were removed. This meant I had to remove them from my wing. I decided to try and cut them off with a small razor saw.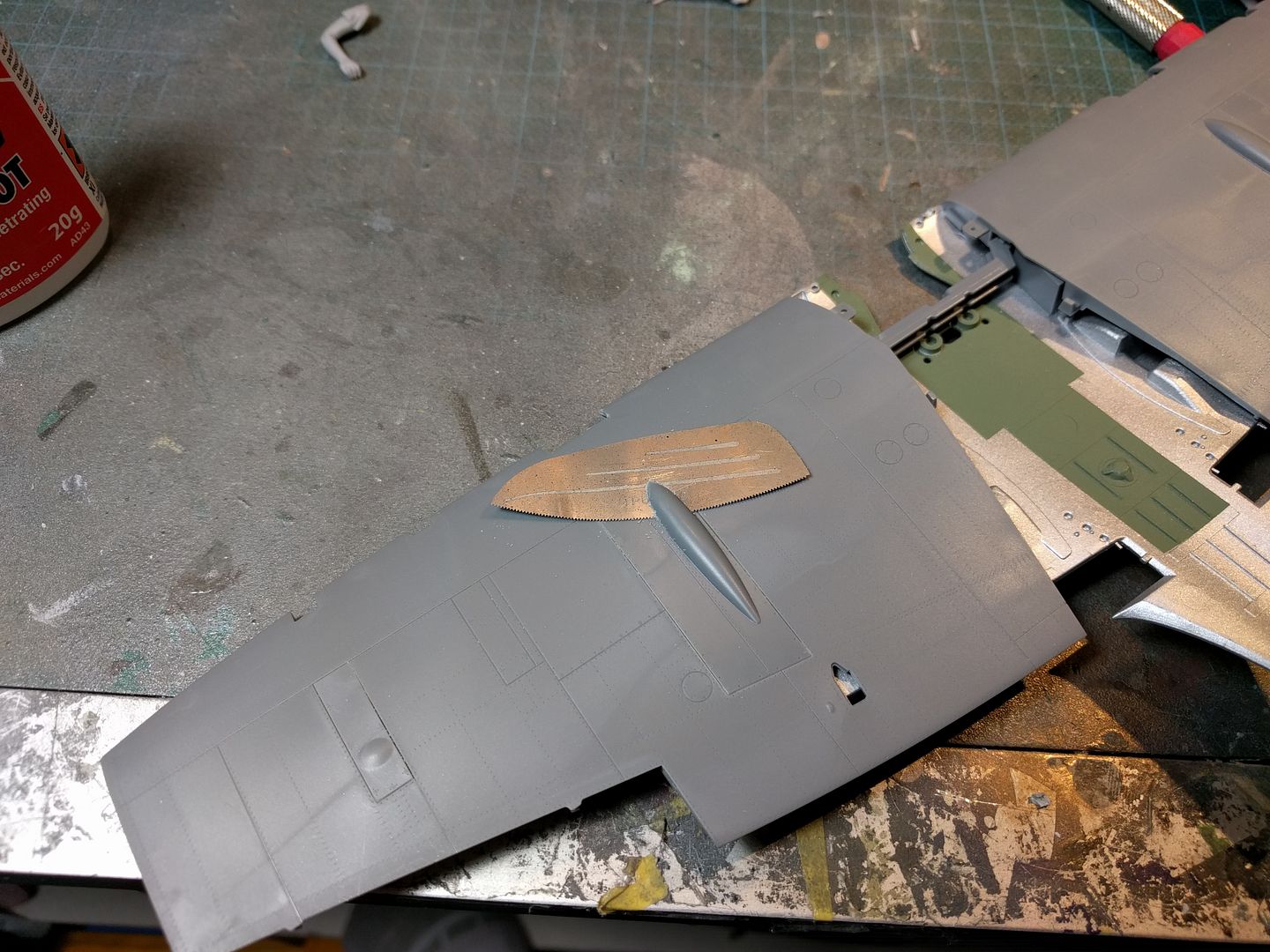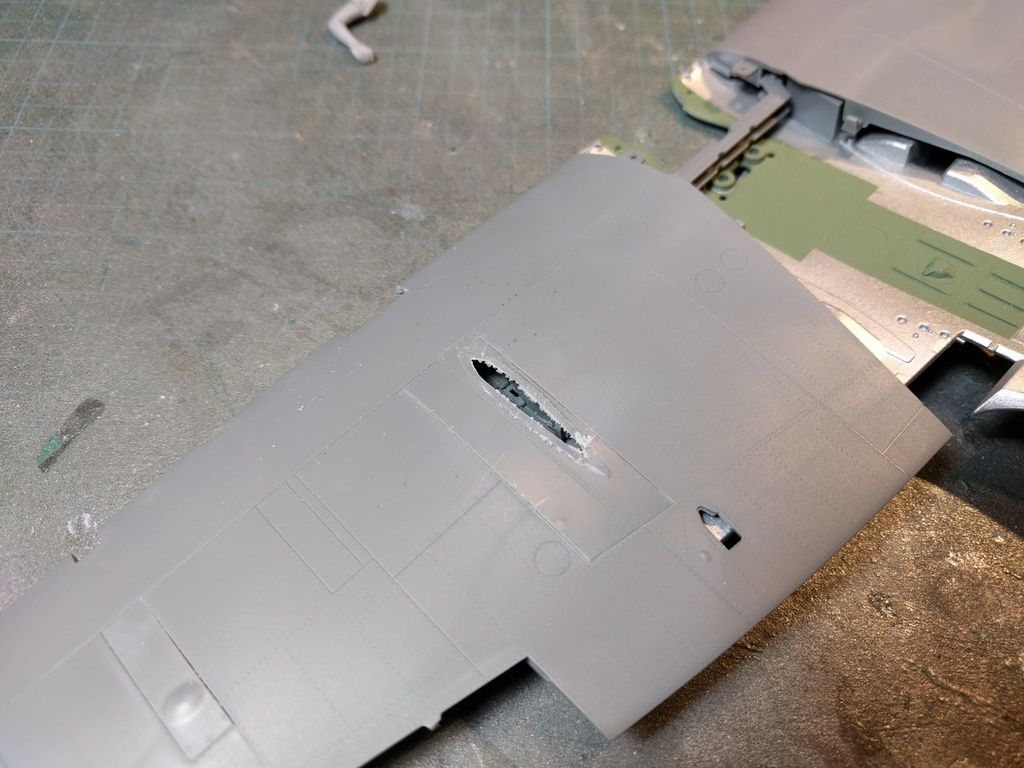 This worked out better than I thought and I managed to get both fairings removed without damaging any of the detail on the surrounding panels.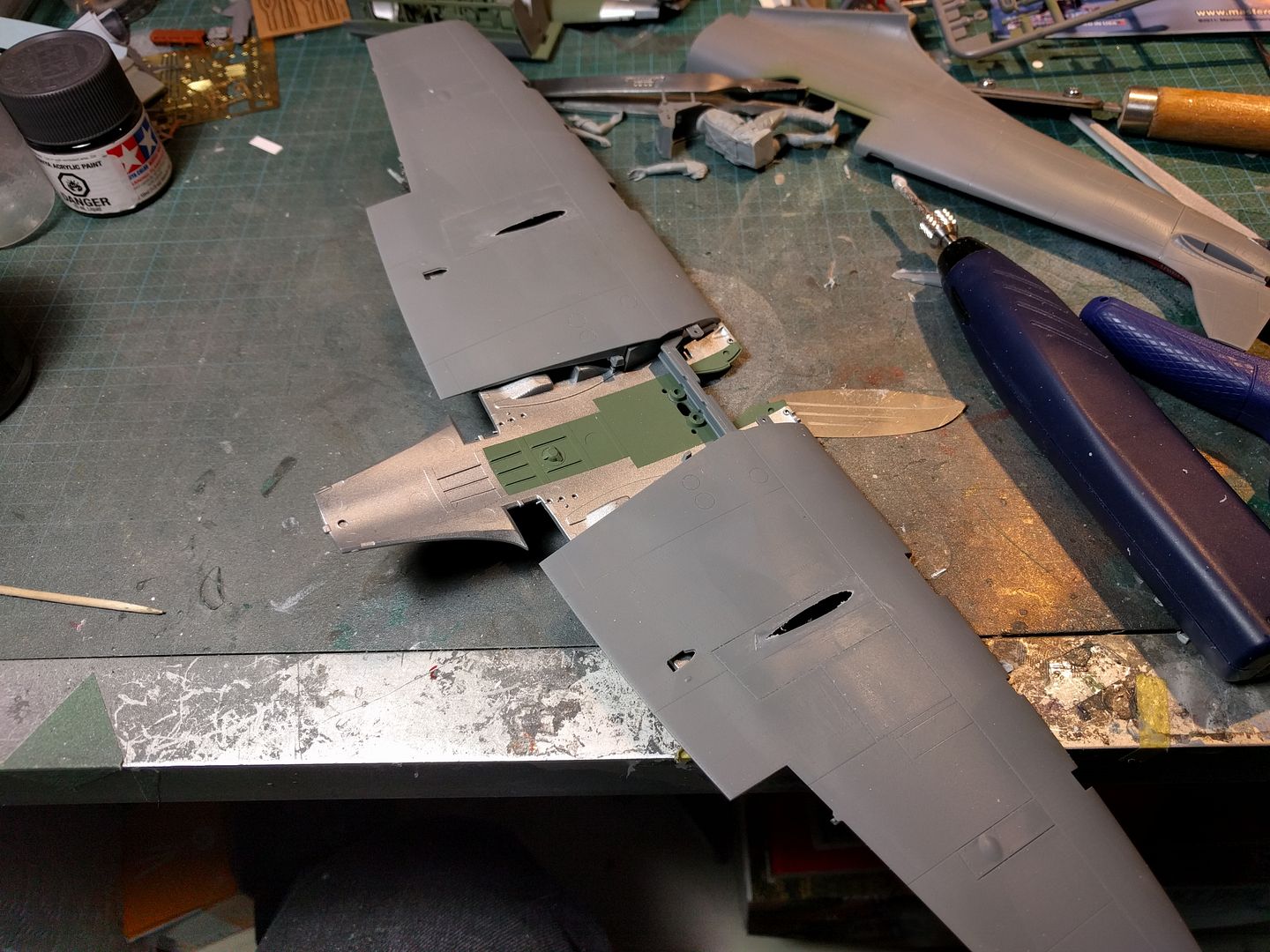 Next were the leading edge inserts. I used sprue from the kit to plug the openings.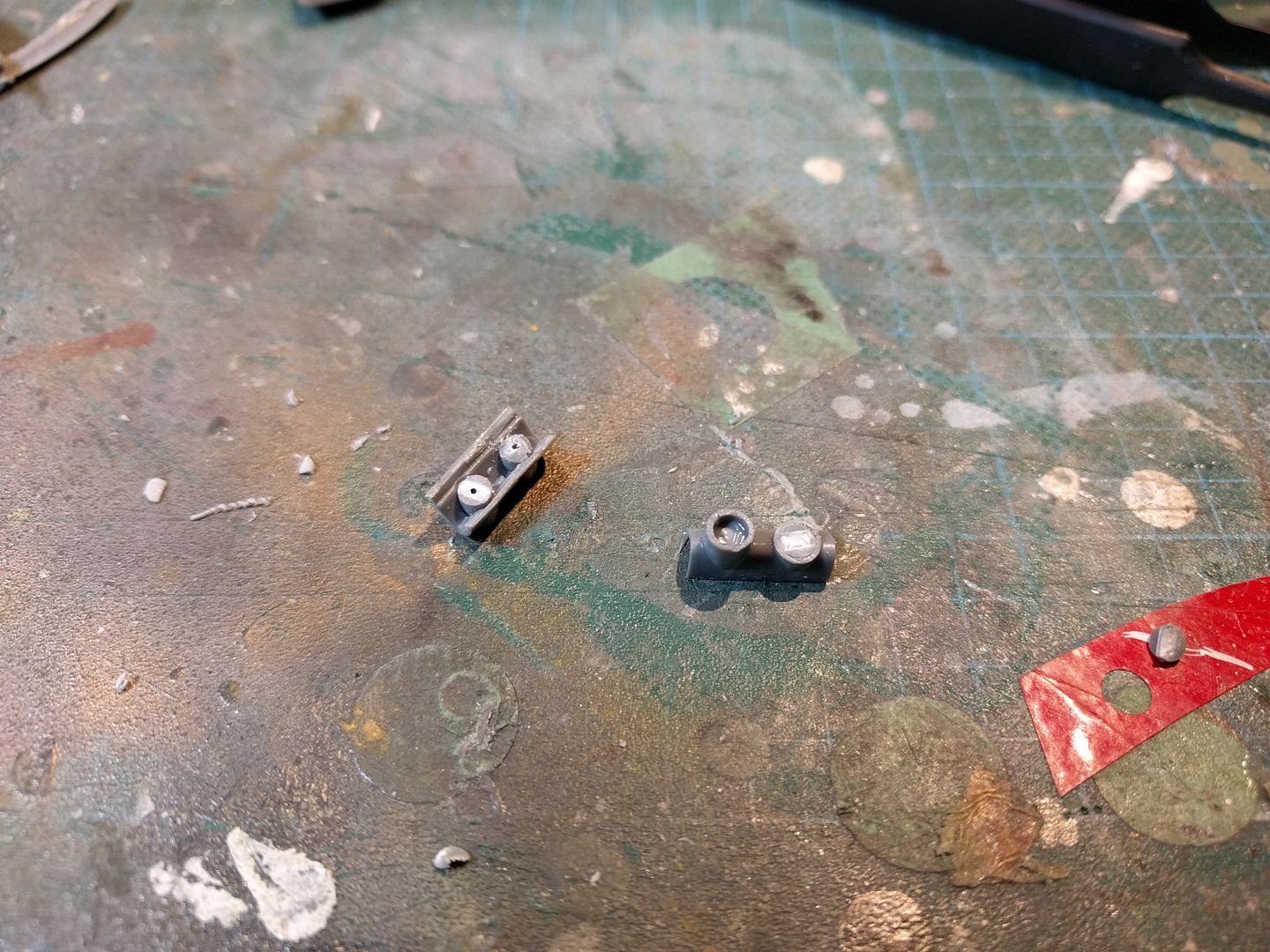 Then I sanded them to their approximate shape.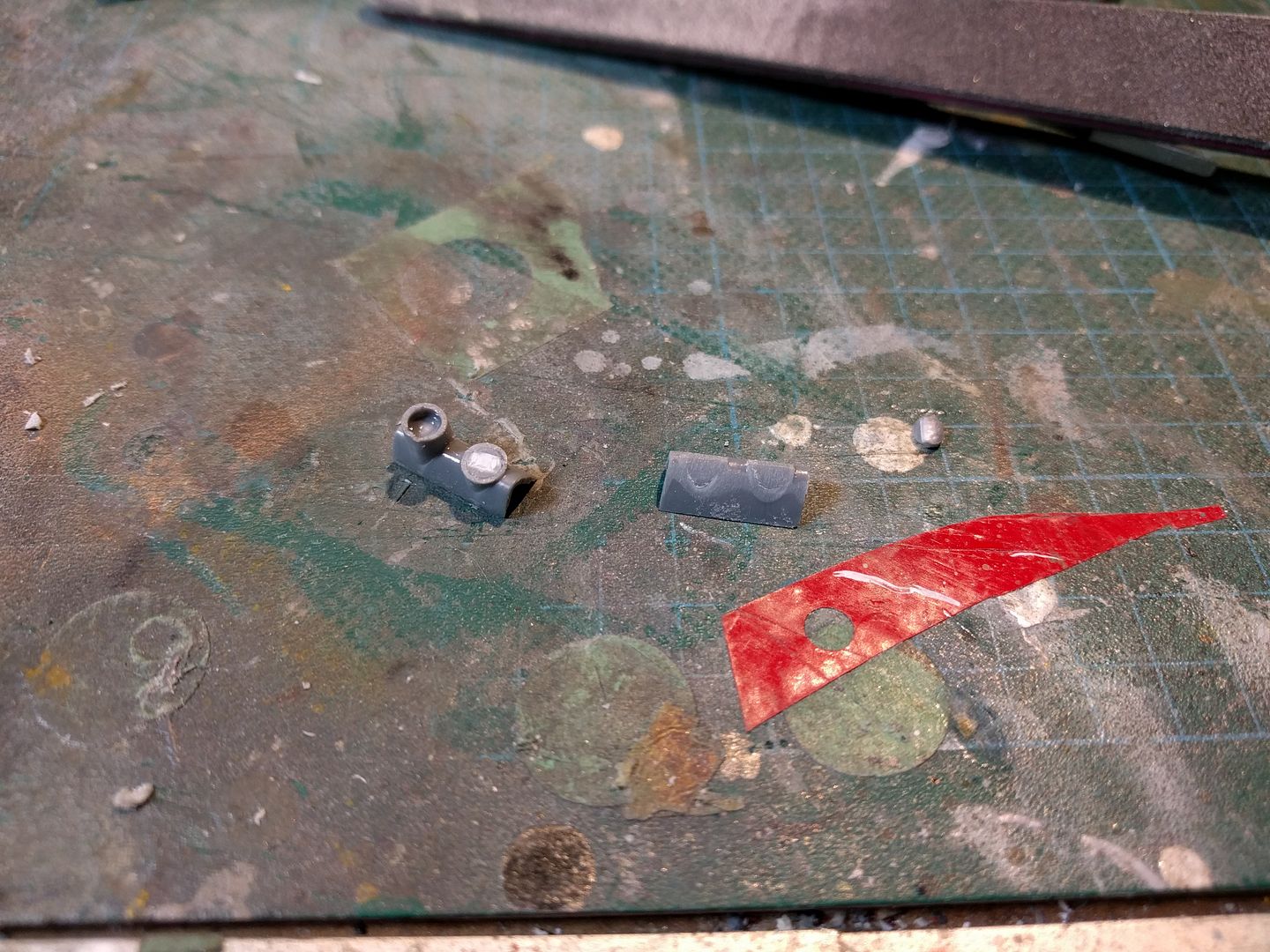 The inserts were then attached to the wings and the final shaping will be done once they're dry. I also filled in the holes in the wing panels with sheet styrene.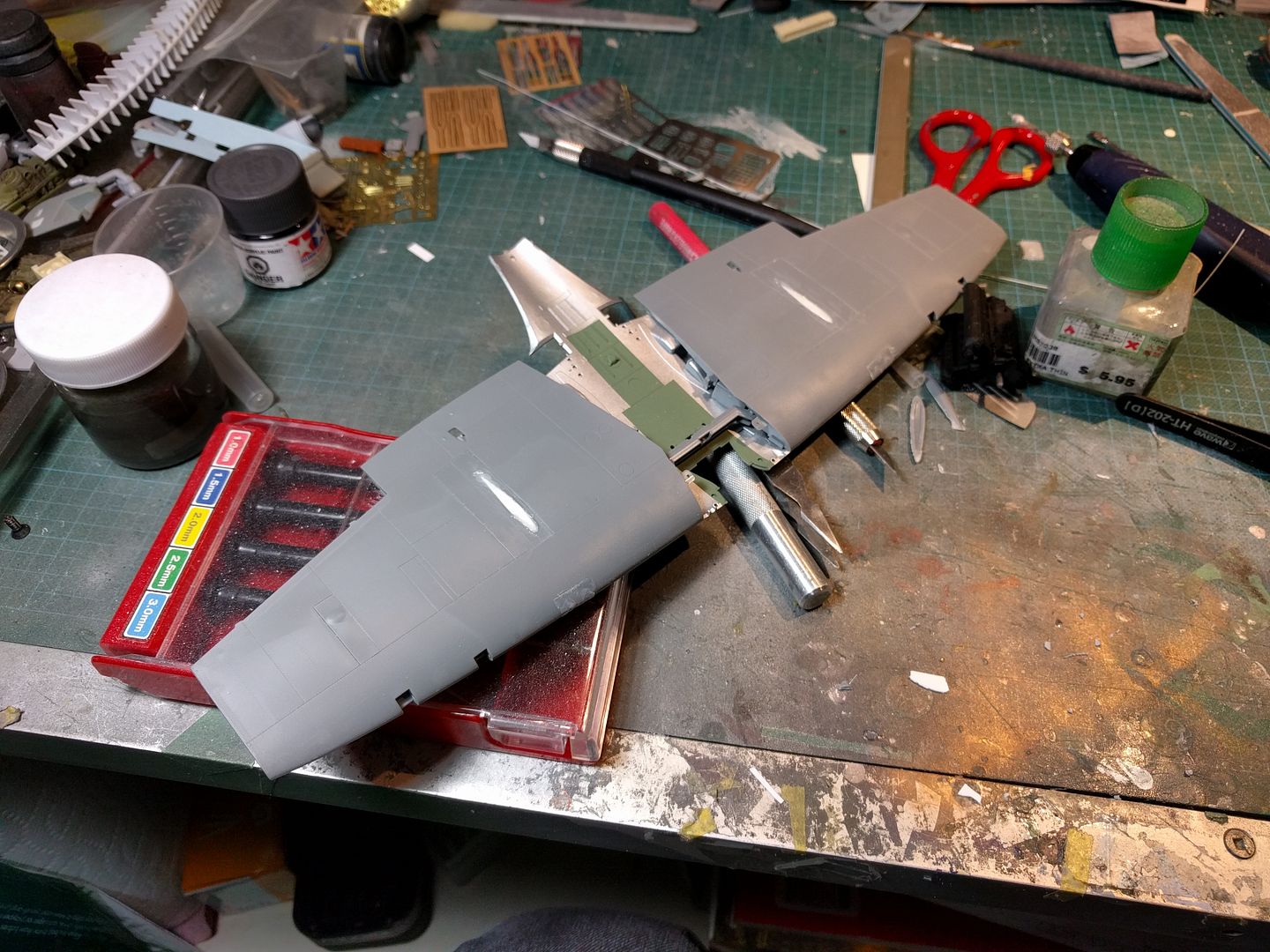 Carl