Tamiya's Motorized Male Tank Mk.IV full build Series
Started by
Eagle Driver
,
Mar 17 2017 05:43 PM
Posted 17 March 2017 - 05:43 PM
A little collaboration by myself and my friend Carlos Mendes -
A little aside from Large Birds, but still interesting!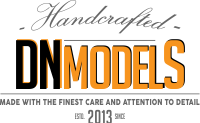 ---
Posted 17 March 2017 - 07:19 PM
Cool this! I have one of these on the SOD. A super easy build and I just decided I'd rather build planes.
LSP_Typhoonattack likes this
Was mich nicht umbringt macht mich stärker
---
Posted 18 March 2017 - 09:30 PM
The Tamiya Mk IV has been on my wants list for a while now, but I have no idea when Ill actually get one. Nice looking project you've done here too.
Kevin

I was going to procrastinate tonight, but decided to wait.
In Progress:
---
---
0 user(s) are reading this topic
0 members, 0 guests, 0 anonymous users