So this started out as a Greek F-16D. Then the Eduard cockpit PE debacle shattered my motivation and nearly drove me to shelving the kit, even with the arrival of a very nice Wolfpack resin replacement.
Then something weird happened. I thought...what if...instead of going Greek, I tackled this kit as a Polish F-16D Block 52+? Motivation instantly returned. Weird how we can trick our brains.
I'm planning to stick with the same collection of aftermarket I've got now - Wolfpack cockpit, Wheeliant wheels, possibly some aftermarket weaponry - with the addition of some Techmod Polish Viper decals.
So far, work has alternated between cleaning up the myriad of parts involved with the Wolfpack pit, ensuring proper fit, and tonight, installing the dorsal spine and the conformal fuel tanks.
The Wokfpack pit is excellent.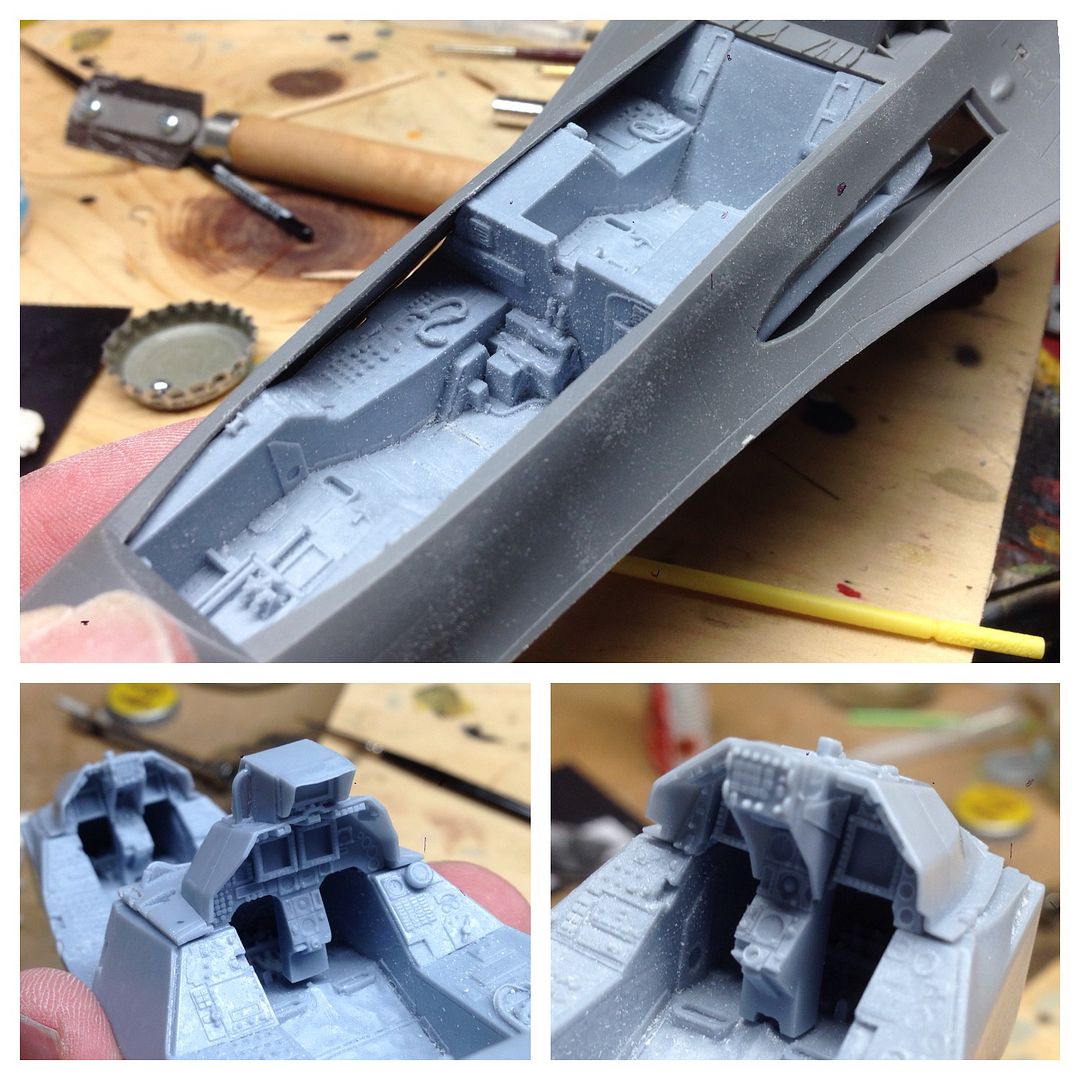 And it fits!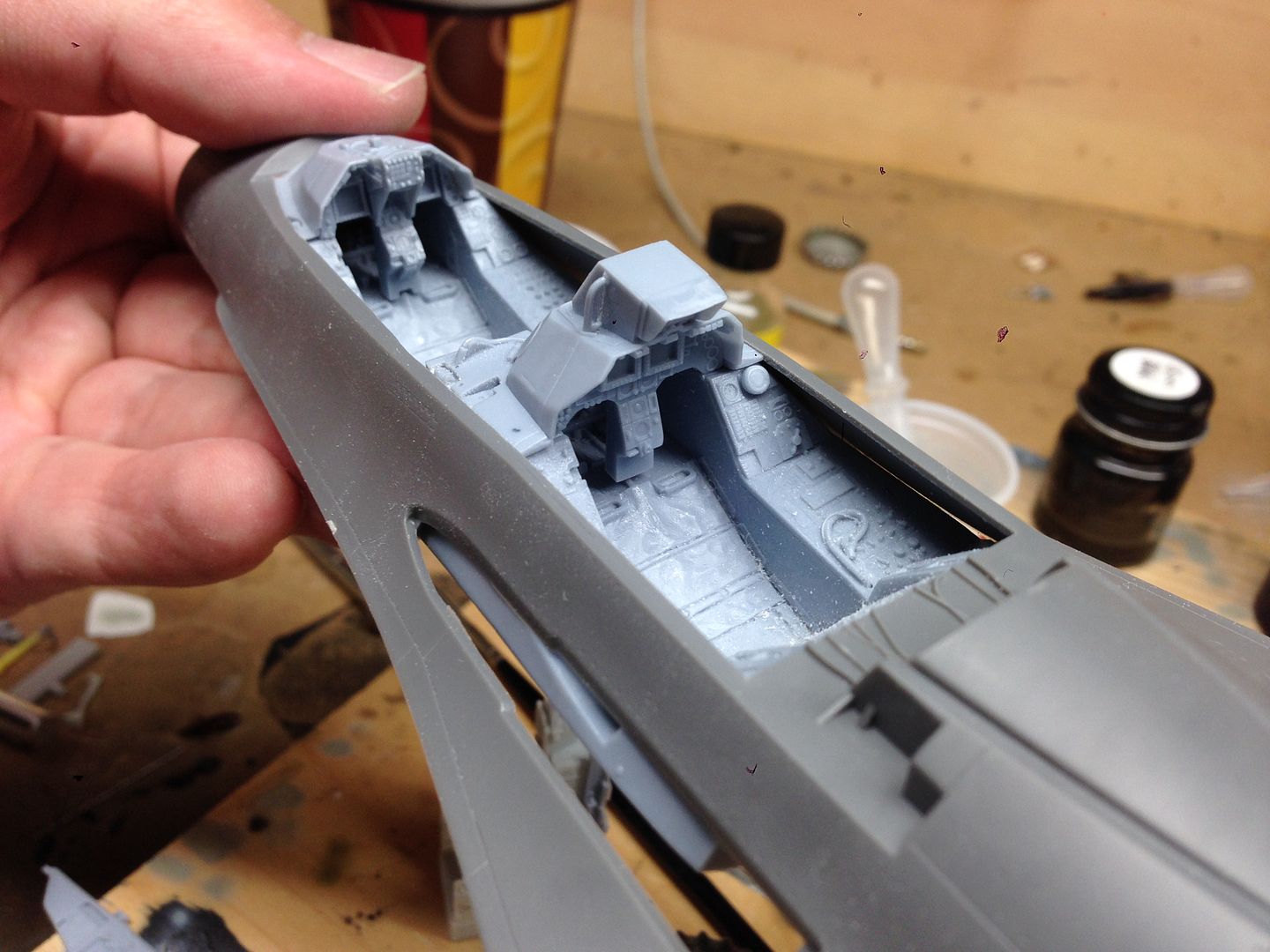 So do the chunky bits on the fuselage.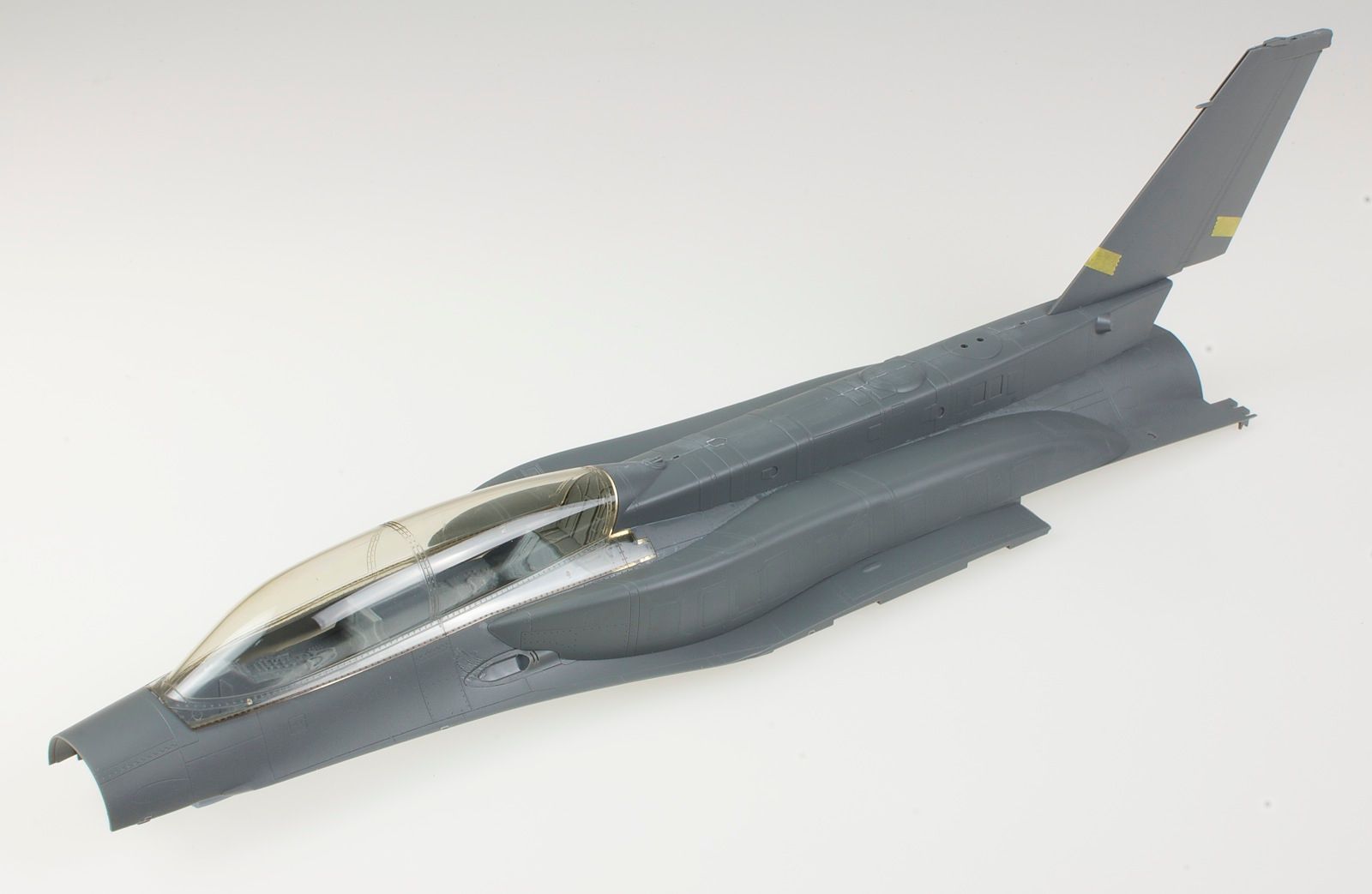 The parahousing is going to be interesting. The kit supplies one, but it's too narrow for the dorsal spine, so I'll be spreading, probably with some styrene spacers.
What's to come of the Hellenic Air Force Viper? I'll be tackling it as an F-16C Block 50 instead, using the Tamiya kit with a PWMP tail.