Hello there folks! I've been following this group build closely for a while now and watching everyone's outstanding work, and contemplating entering it with a 1/32 Hasegawa Stuka that I just recently started. But I didn't know if I'd be able to finish it on time, and had other issues as well, but to make a long story short I'm joining in on the fun. Thanks to everyone in advance for any and all comments and feedback.
The kit is the well-known 1/32 Hasegawa Kanonenvogel, and I'm also using a couple of additions: the Verlinden resin Jumo 211 engine and Eduard's interior and exterior photoetch as well the Eduard seat belts. The kit, and all of the additions, are simply amazing, and I can't shout out about the quality of the materials enough. Suffice it to say that I heartily recommend any and all of this stuff to anyone.
I started the assembly with the Verlinden engine and it's a beautiful piece of work. The only hitch was that a few of the exhausts were bent, but I didn't bother straightening them out. Overall, I love Verlinden's stuff and this is no exception: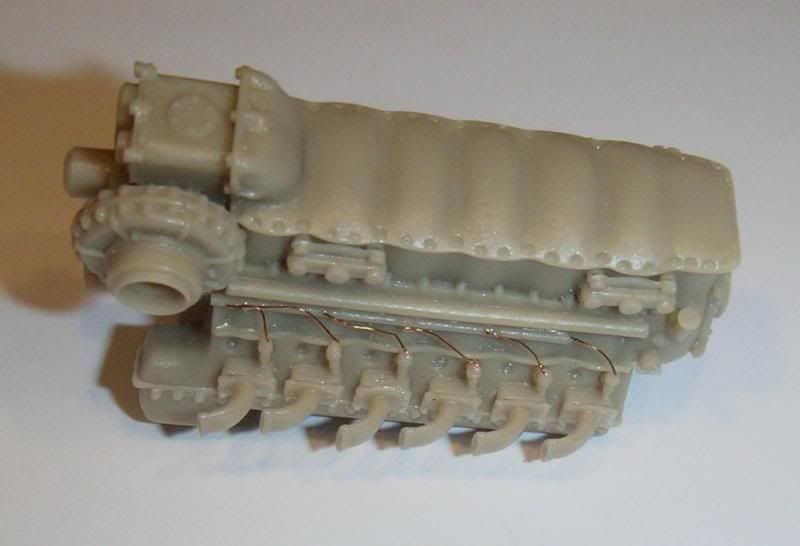 The Eduard PE fit in place fairly well, and didn't require too much hacking and chopping of plastic. It adds a fair amount, I think, to the cockpit, and although I'm not the best at working with fiddly little PE, I really like the extra detail that Eduard's stuff provides. Their pre-painted stuff is great, as well.