14 schemes total - 11 O-2A (10 USAF grey and black, 1 VNAF grey) & 3 O-2B (USAF camo-ed).
Included O-2B options in the hopes Roden will release an O-2B boxing or someone will produce a B conversion, or for those looking to scratchbuild or even those not particularly concerned with A vs B differences.
Enough data/stencil markings are provided for at least two complete aircraft - potentially more if you go with the overall black options or O-2B since neither wore many stencils. Stencils are for the Vietnam period, no kit decals are needed.
Also included is bonus "THE FAC" decals to replace the kit version (the black schemes in this release don't use it.)
Estimated release in Feb.
Price $19.50.
www.AOAdecals.com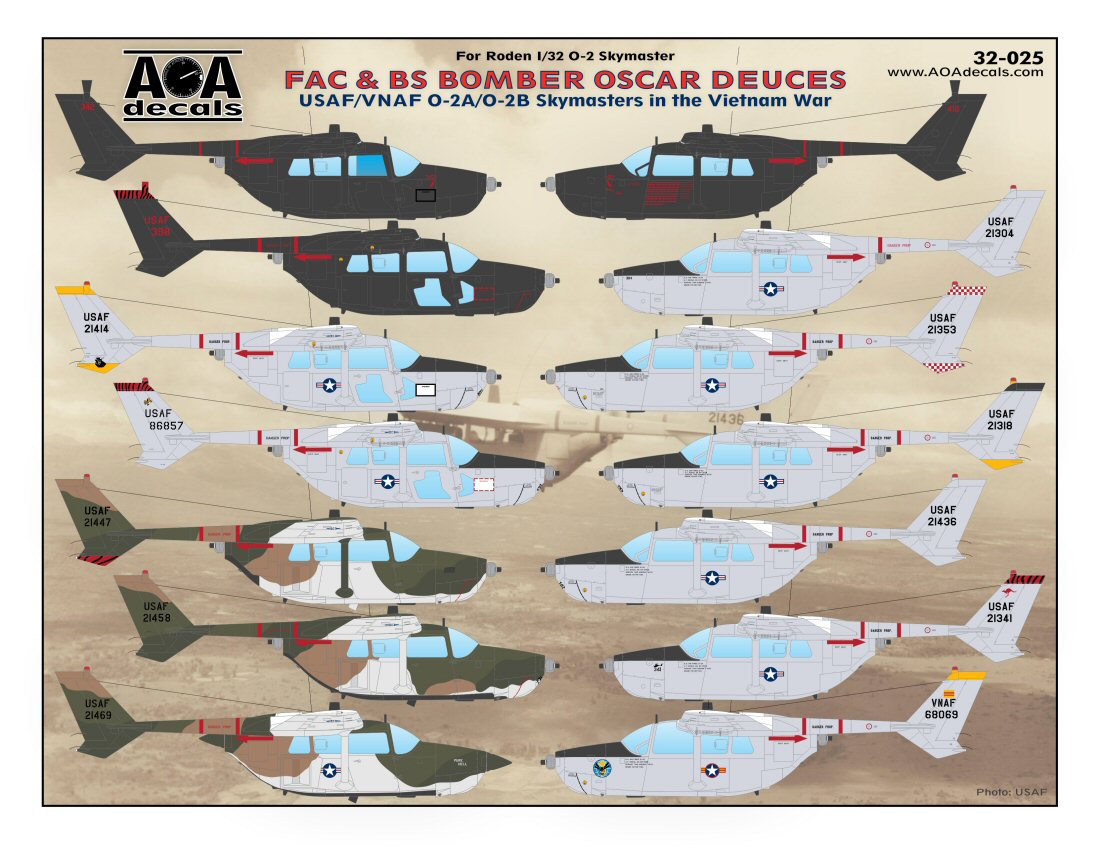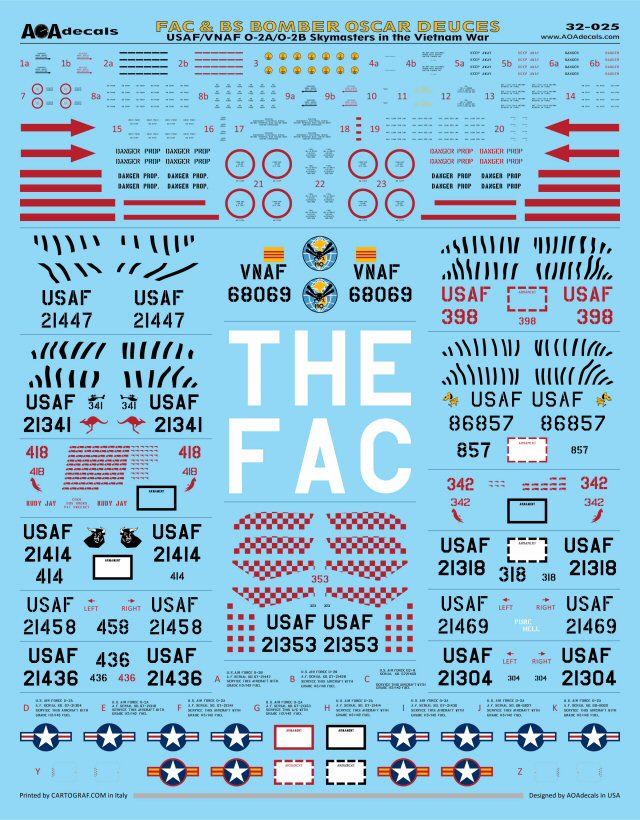 Edited by ziggyfoos, 08 February 2018 - 11:17 AM.