NOW SHIPPING!!!
http://www.reidairpu...-p/shg32008.htm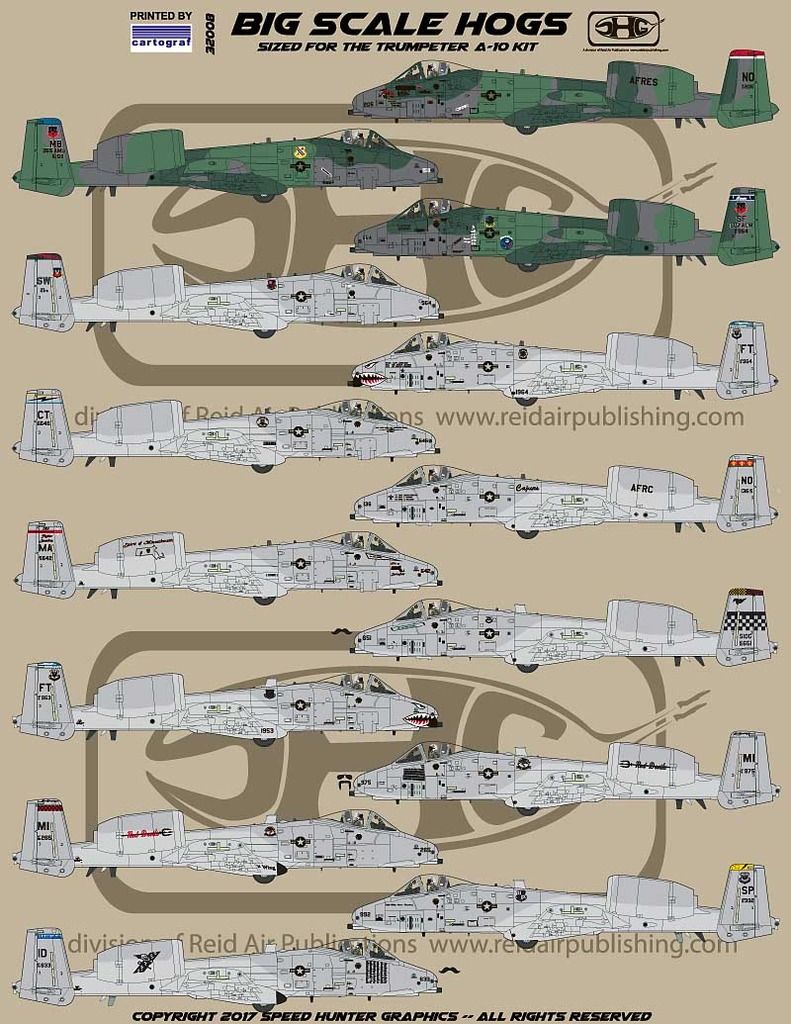 I'm wrapping up a 1/32 sheet for the big Trumpeter Hog and have some free space left over. What do you guys want on this sheet?
I have the Idaho and Michigan ANG A-10Cs fresh from deployment, complete with a massive amount of mission markings, several FT A-10A/C with the sharkmouths, the New Orleans Chopper Popper from Desert Storm, the other helo killer from 3 separate times during its career, modern Osan A-10C, several other ANG squadrons, Desert Storm A-10A from Myrtle Beach, and a couple others.
What else needs to be on the sheet?
Thanks for the input.
Jake
Speed Hunter Graphics
www.reidairpublishing.com
Edited by jmel, 28 February 2017 - 04:28 PM.