Hi folks,
even though my big Hawkeye is currently on hold as I have to figure out how to solve some issues, something is going on in my workshop. I've always wanted a large scale S-3 or ES-3, so I started gathering information quite some time ago. When I had all the stuff I needed, I started drawing cross sections to build up a skeleton using Autodesk Inventor. This helped me figuring out how to assemble the model and avoiding problems (this didn't work out perfectly, but more on that later).
The parts I've drawn were then lasercut in 1,0mm PS. That's how the parts looked when they arrived:
After cleaning up, the parts could be assembled without any major issues.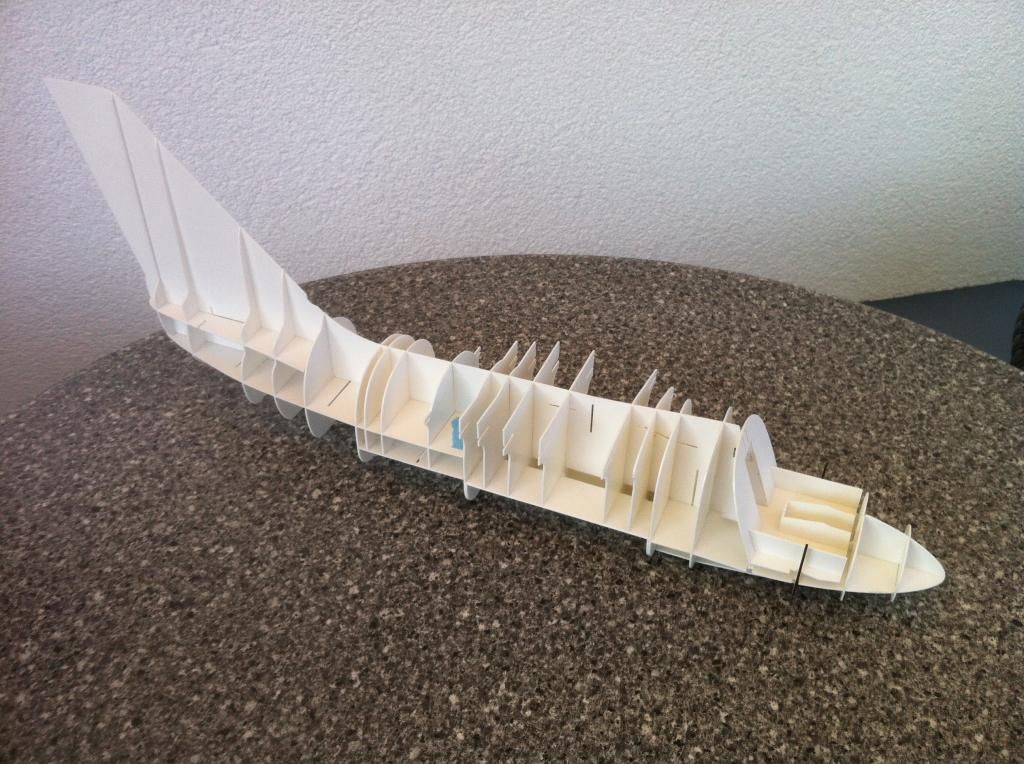 As usual, I filled up the areas between the cross sections with sheet and PU foam - sheet for the flat and simple curved areas, PU foam for the complex areas.