Well, I'm getting to the home stretch of my Vietnam builds, so I am gonna offer up a fun little biplane that has been very rarely modeled in any scale.
So here it is, a Silver Wings full resin kit of the Luftwaffe primary trainer from the mid 1930s through to the end of the war.
Most all German pilot trainees received their initial training in the Stieglitz.
It was such a solid little airplane that postwar, much like it's Tiger Moth and Stearman kin, had a long and full postwar career, and was adopted by Aero Clubs all throughout Europe, and even migrated across the pond to the New World.
The Silver Wings kit features no decals, but instead, has masks for a wartime Luftwaffe trainer.
Thanks to Fellow LSPer Sluggo of StencilPal fame, I will backdate it to an early production mid 1930s Civilian bird, using his custom made masks for this scheme.
This little plane is well known in Europe, and is supposedly an absolute pleasure to fly, but very few of us in North America have ever heard of, never mind seen one.
Enjoy!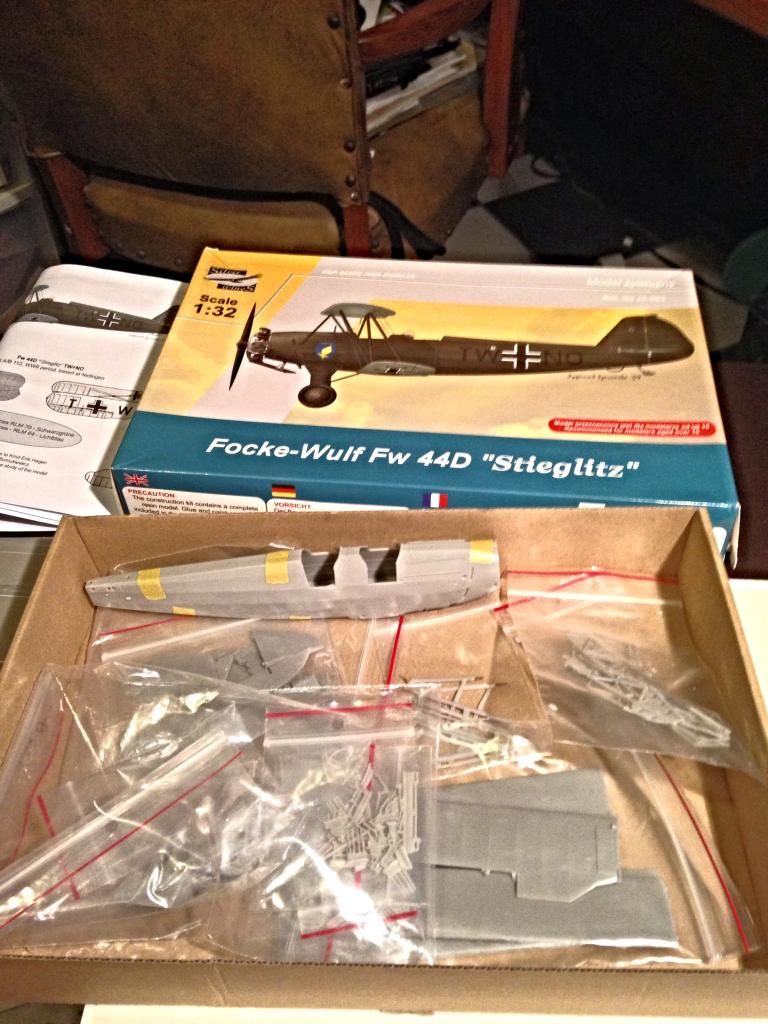 Edited by Clunkmeister, 06 November 2014 - 01:24 AM.