Hello all,
The "under 50" group build inspired me to join the LSP discussion forum and to tackle one of my old 1/32 Revell kits. And yes, it's again a spitfire. Ok, I know this Spit Mk.1 has no gull wing effect, odd looking mainwheels (skinny and an oversized hub) and oversized hinges for all the moving rudders. However, dimensionally its quite good and it has excellent surface detailing. How about fine inscribed panel lines and rivet detail on a kit from 1969-1970? The Revell conversion to a Seafire 1B is not so hot: two cannons and oversized bulges on top of the wing only and an external arrester hook. Good Vokes filter though. Mine is a reissue from the nineties and it shows. Lots of flash and misshapen blobs on many small parts. A nice colour scheme of overall dark blue with white stripe on the fuselage comes with the kit so an ideal candidate for a quick build.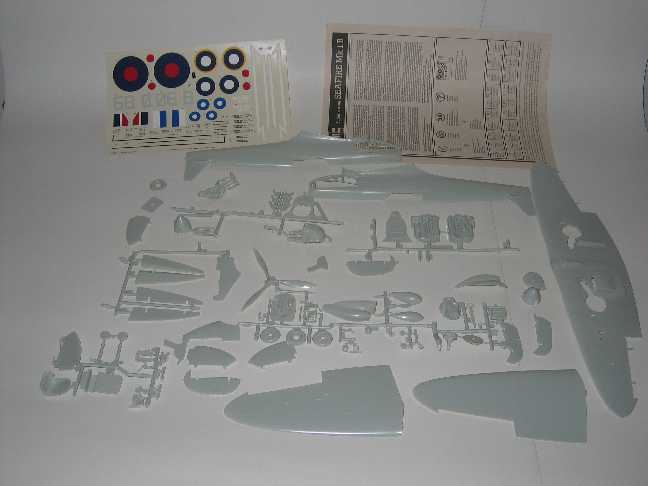 Here are the contents of the kit, I don't have the box anymore.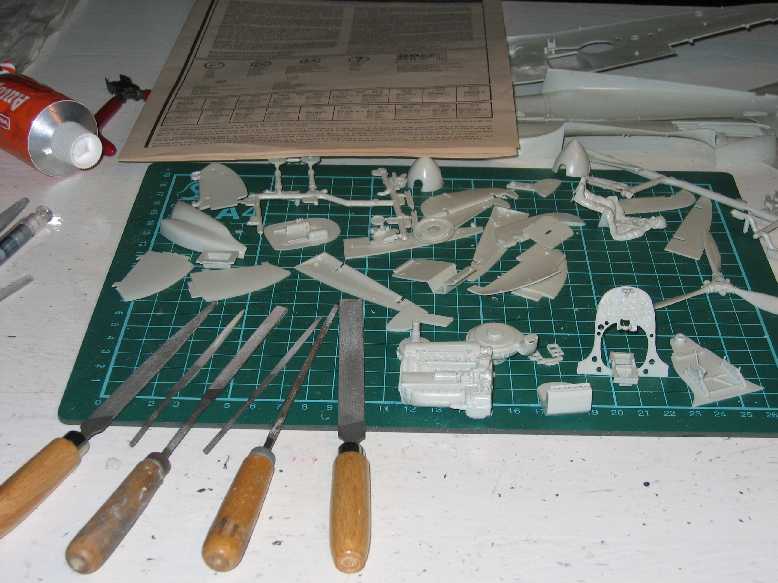 Preparation in progress. It's like building a short run kit. The Merlin engine and the cockpit is taking shape. And yes...you need all the needle files. By the way, I'm working on the Revell Sea Venom as well but that one is subject to AMS!!
Thanks for looking!
Peter