Well, the dreaded moment has arrived. This is my first attempt at rigging a model so there's been quite a bit of trepidation on my part.
Anyway, I decided to use EZ line for this. I know it's not the correct flat wire that British aircraft used but I figured that it might make it easier.
My first tries didn't go very well. So I left the kit for a couple days and came back to it. This time I had some more success.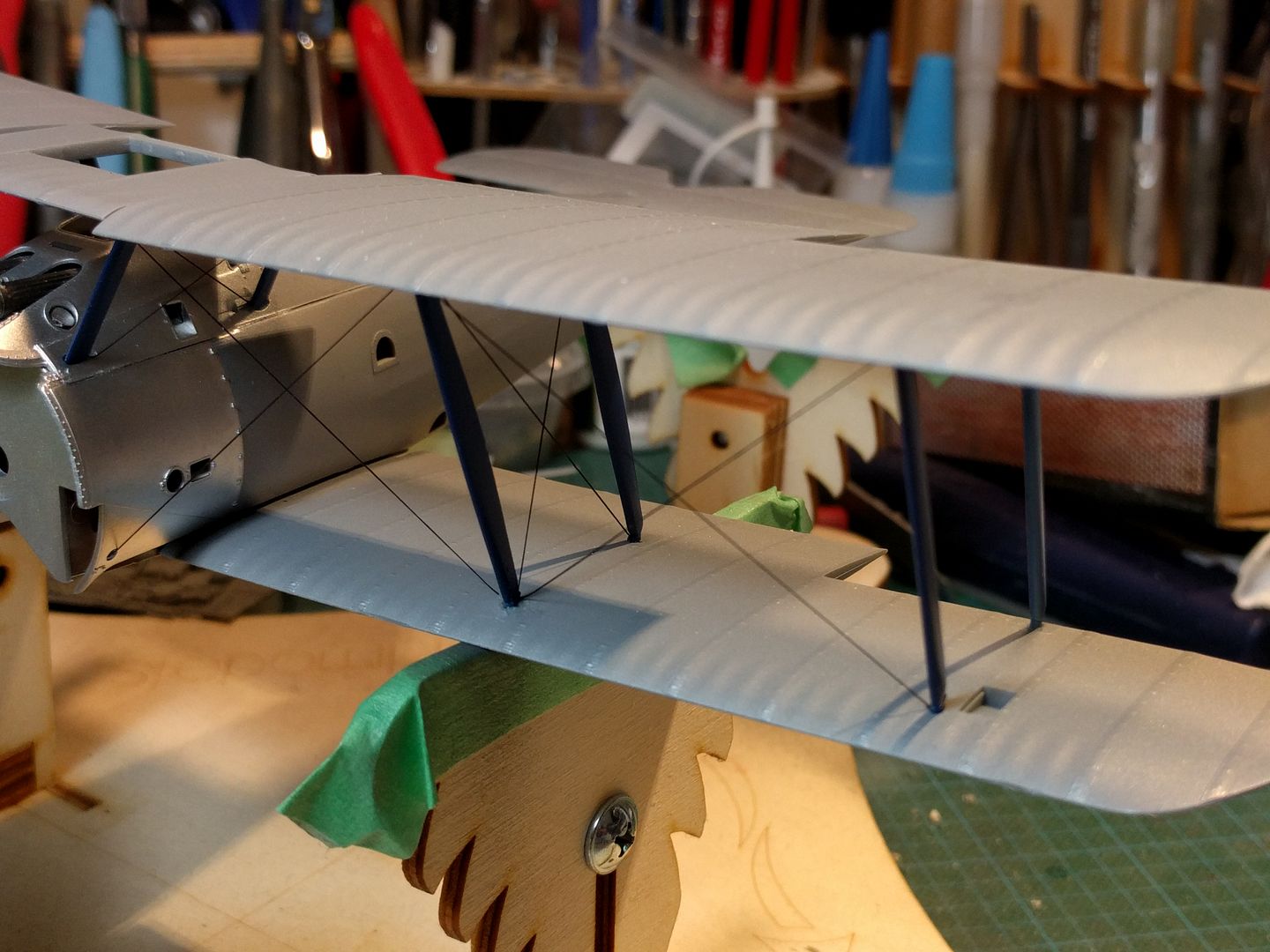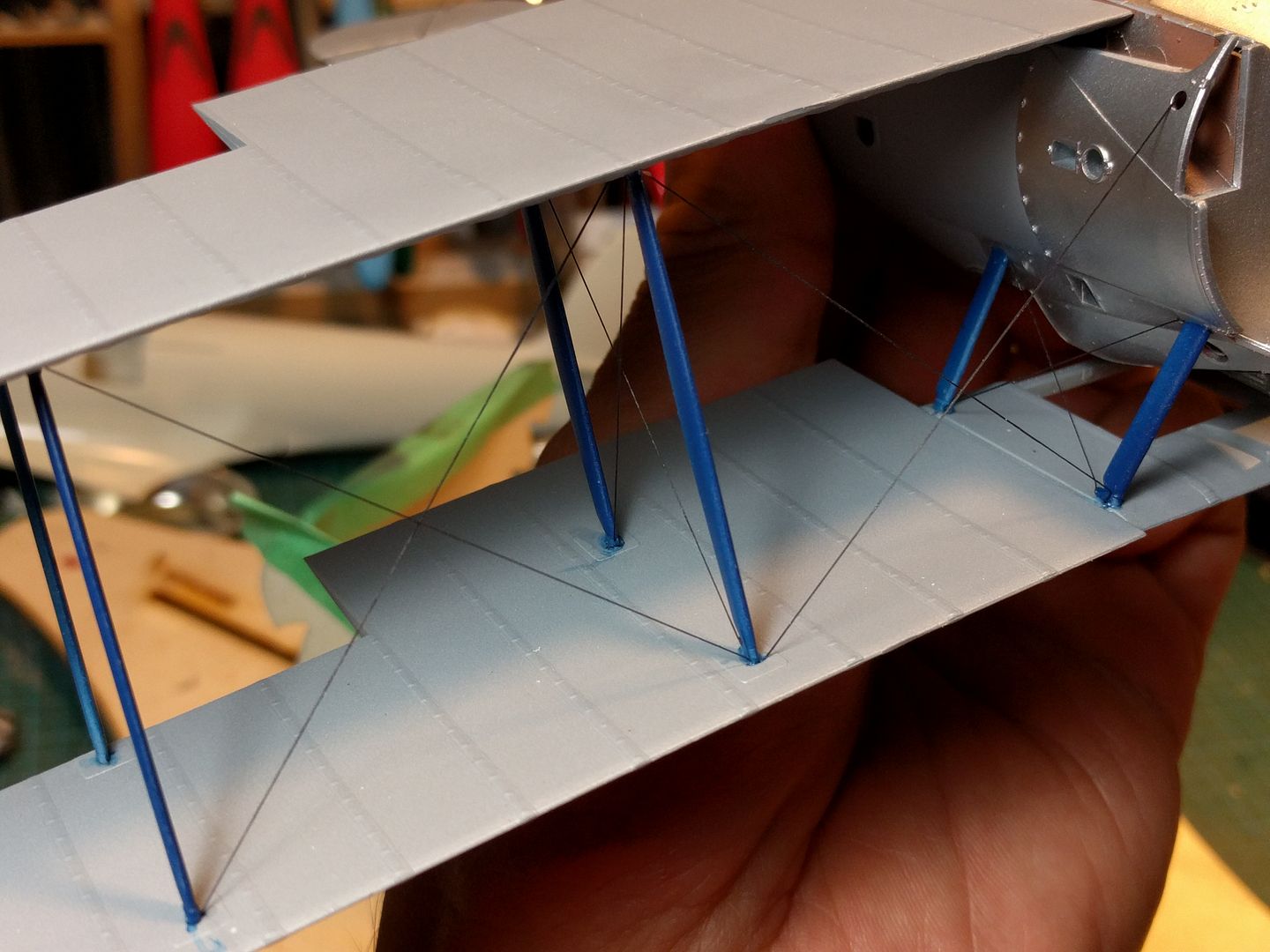 It's definitely a challenge but I think I'll be able to get through it. I'll do a bit at a time and that should keep my sanity in check.
Carl