Will be doing another A-6 sheet afterall.... only covering VA-65 Tigers. Will span 25yrs of their aircraft though, starting with their three Vietnam War deployments (including the early camo test scheme and the ill-fated 1967 Forrestal cruise), then into the mid 70s period with their more well known schemes, and the beginning of low viz in the early 80s, and ending at Desert Storm with several options.
Both sheets now available at www.AOAdecals.com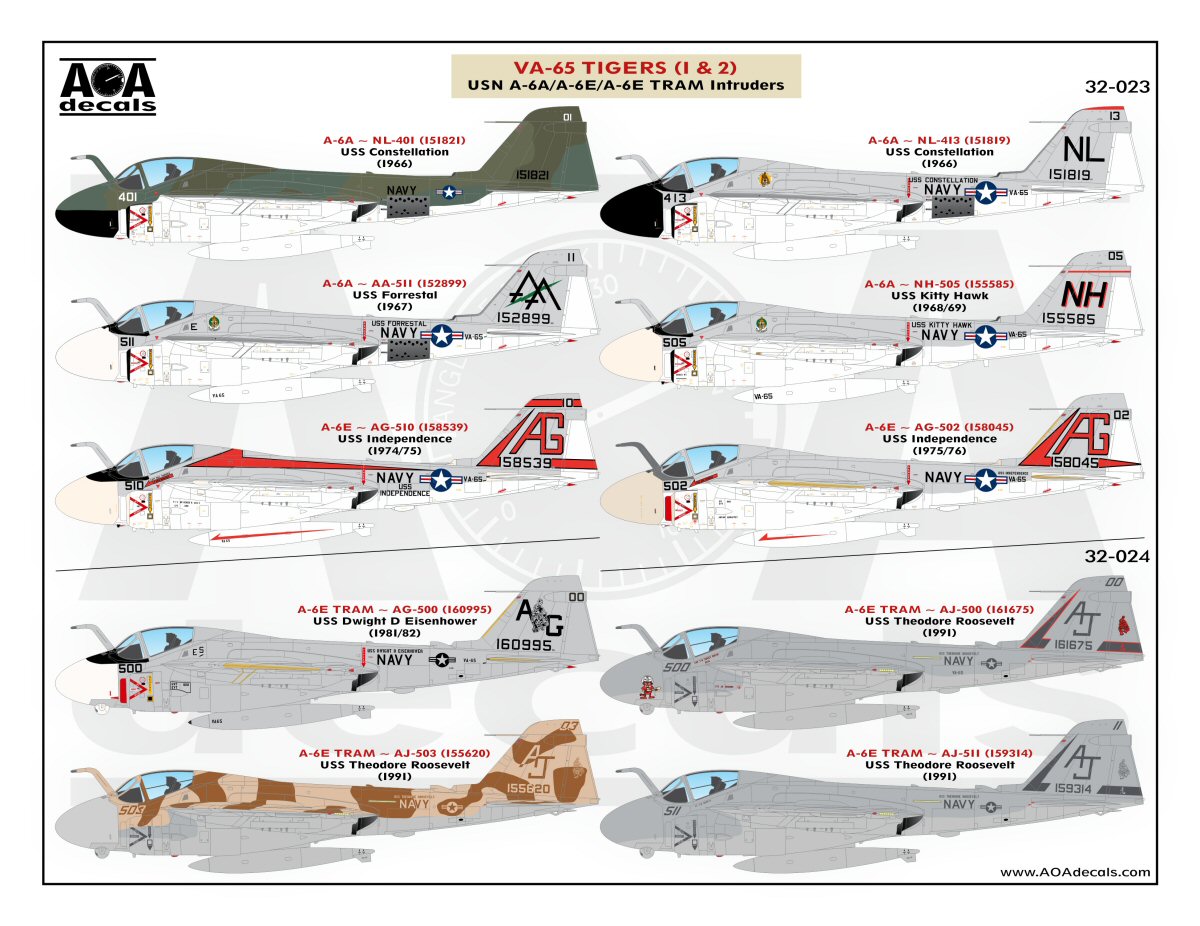 32-023 - six schemes covering the high viz period (includes full stencils for one aircraft):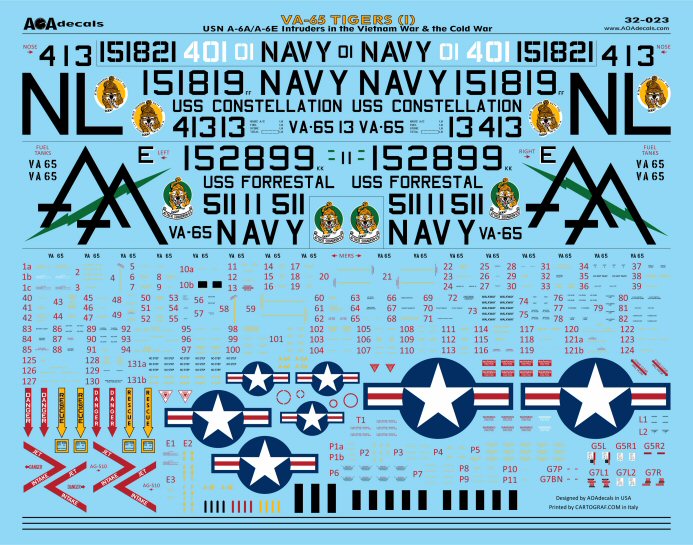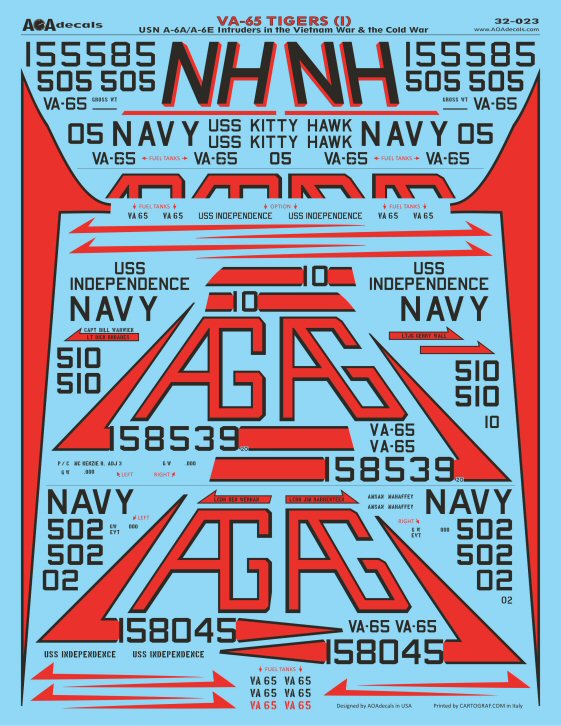 32-024 - four schemes covering the low viz period:
Edited by ziggyfoos, 12 October 2017 - 05:00 PM.