Slow progress as I have had other things on my plate. This weekend just gone by was the NSW Scale Model Show and expo my club hosts. Over 350 entries in 43 categories, vendor tables and the ever funky swap and sell. We judge gold, silver and bronze in the categories and I came home with two gold and two silver so a happy camper.
I had planned to have this finished for the show but that was always a loose plan. Anyway back to the action. I am working at closing up the fuselage shortly and as it is a monotone colour scheme, I thought I might try my hand at John's black marbling basework. The wings are now together and ready to be attached. I followed John's lead in using the plastic kit pieces rather that the PE, as not much will be seen at all. The faces of the oil cooler and radiators were painted in XF84 Dark Iron and then highlighted with Tamiya Weathering set "gun metal". Not any of which will really be seen: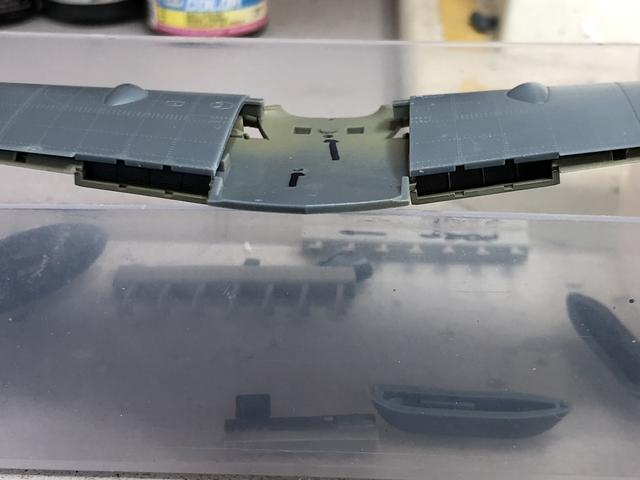 The wings are now set to be installed, however before that takes place I have to install the resin exhaust plates in their positions in the cowling. Hence why everything is still open down the front end. I had previously sprayed them RLM02 and now just picked out the actual engine areas in XF84 dark iron: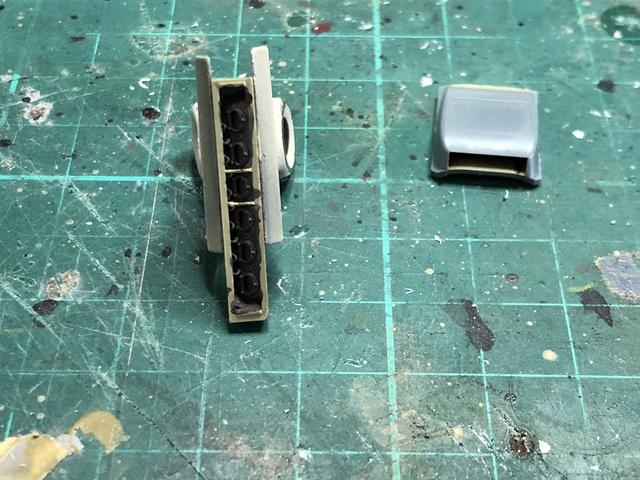 Once these are installed, I can install the gun trough piece. I decided to use a spare pair of Master Barrel MG131 tips I had laying around. These are longer than the kit pieces which meant a fixing the trough inserts into the underside of the upper cowl and then drilling out the rear of the trough inserts and aligning them so they will sit properly once permanently installed: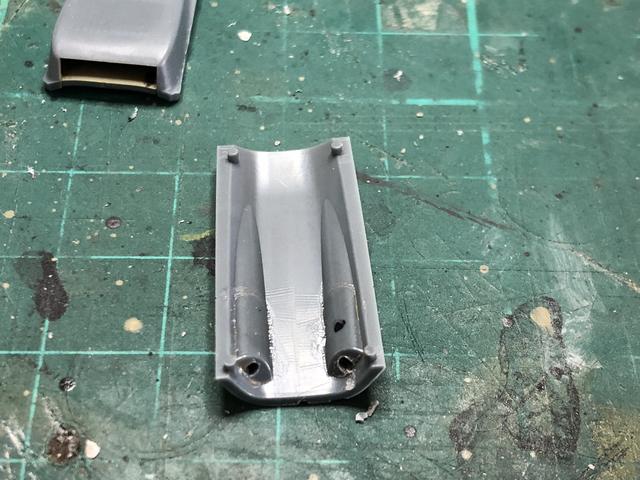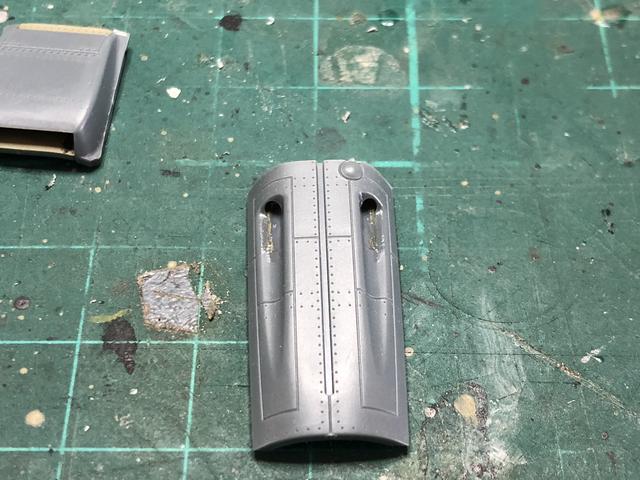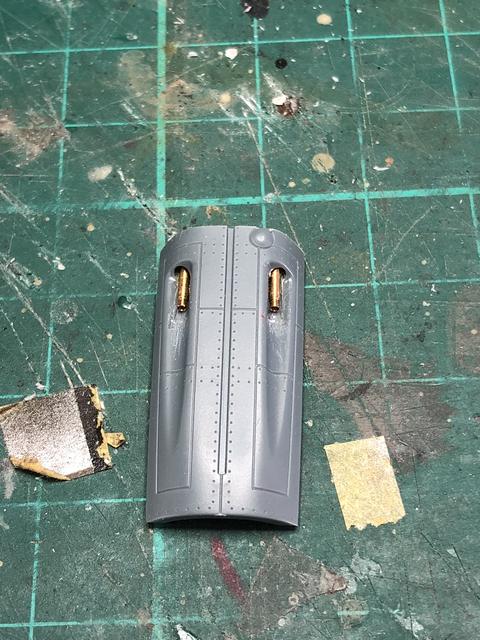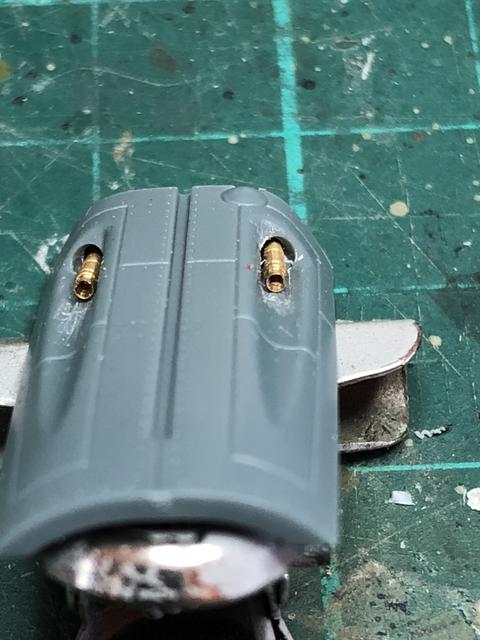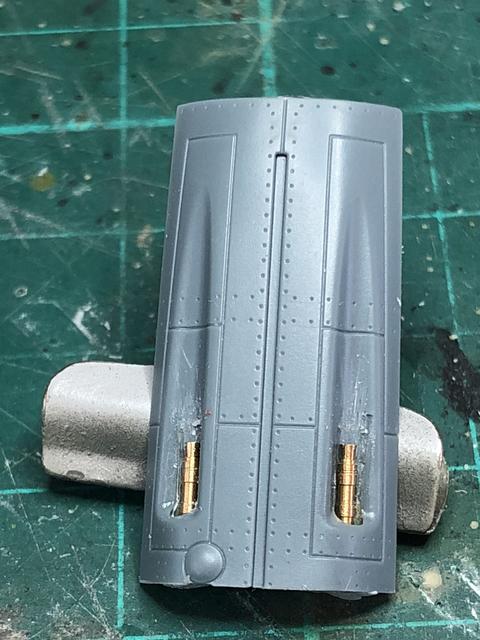 I will smooth out the rough edges from drilling and filing but the fit seems good. It was then time to dry fit all the components and see what I was left with. Everything lined up well but I was left with a wing/fuselage gap. I could see the underside needed a little adjustment so I cut and installed a sprue spreader just behind the yet to be installed exhaust positions. Once this had set, another dry fit saw a much better result: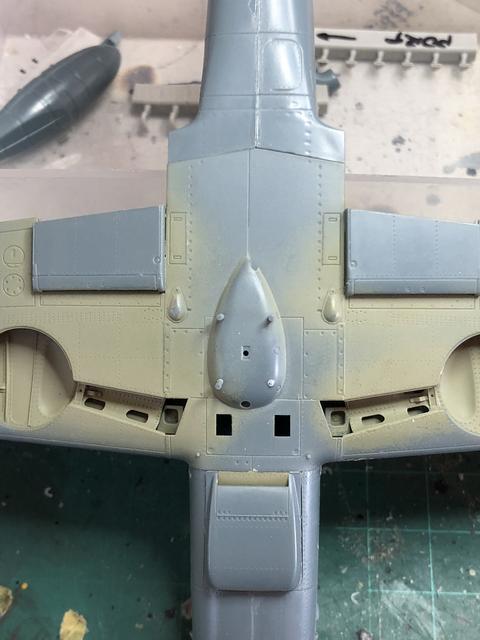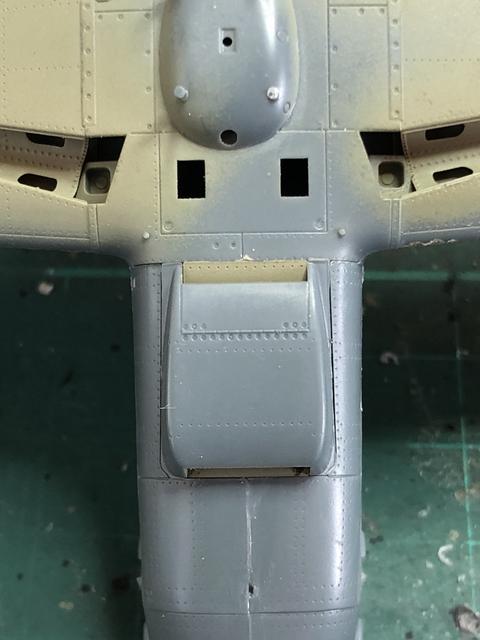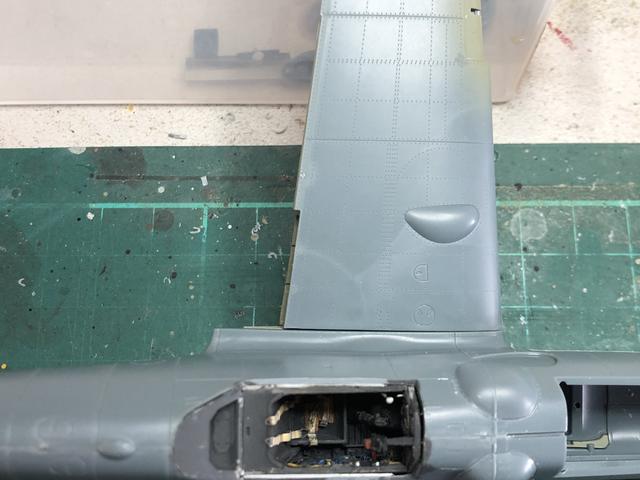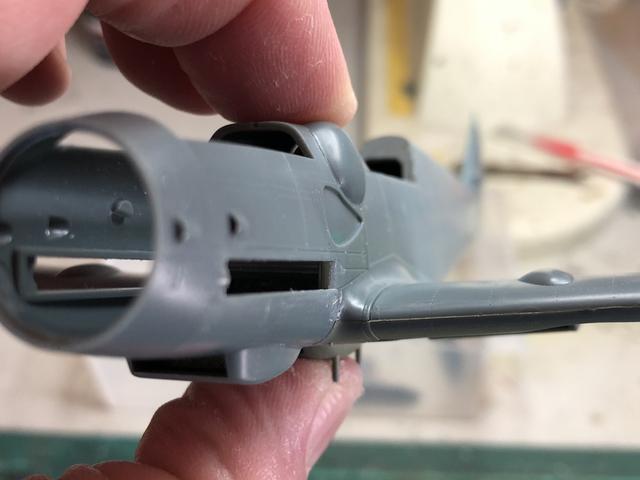 Once actually glued and cleaned up, I am confident of a good result. The canopy masks have also been applied so once I tidy up the cockpit sills with some putty and a new coat of RLM66, I should be ready to start sealing it all up.
Regards,
Edited by Kahunaminor, 03 May 2018 - 07:12 AM.