Hello guys!
Having finished the F-104 I've now moved on to Tamiya's 1/32 kit of the F4U-1 Corsair Birdcage.
This is my first WW2 bird after a veeeery long time.


The kit is also very special for me as it is my fiancee's first ever model kit present to me (more came later)!


I'll be building it almost straight out of the box with just the addition of Eduard's fabric seatbelts, Barracuda's resin wheels and Eagle Cal decals.

I started with the cockpit and was impressed at the number of subassemblies that were required to complete it and how everything went together perfectly!
The fabric seatbelts were a pain to put together but I'm pleased with the end result and may use again in future builds!
The cockpit was airbrushed with interior green and all raised details were highlighted with the same colour lightened with white.
Smaller details were brushpainted their own specific colours.
For the tail wheel area I made my own mixture from brown, red, white and yellow.
Chipping was done with a small piece of sponge dipped in aluminium.
The green I used may be a bit controversial although I've seen examples of built models and all had the same colour. Anyway, I'm content with this one!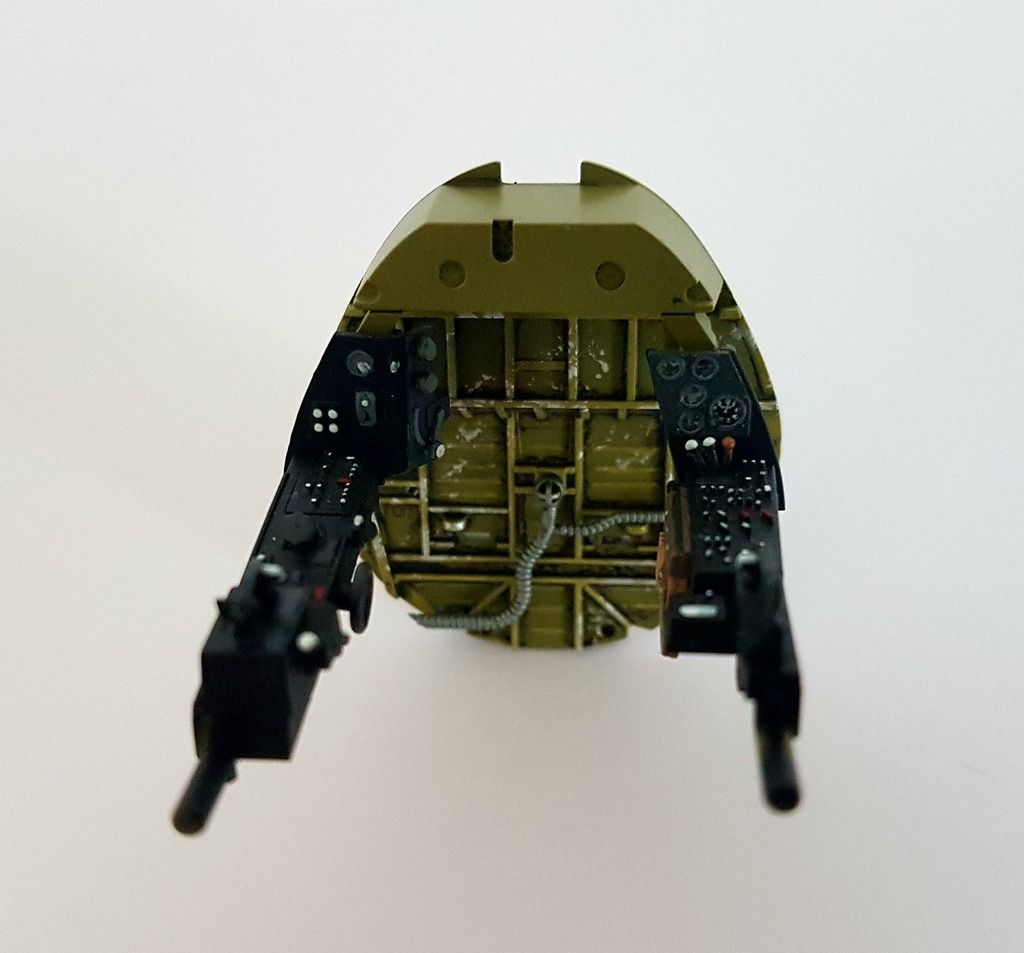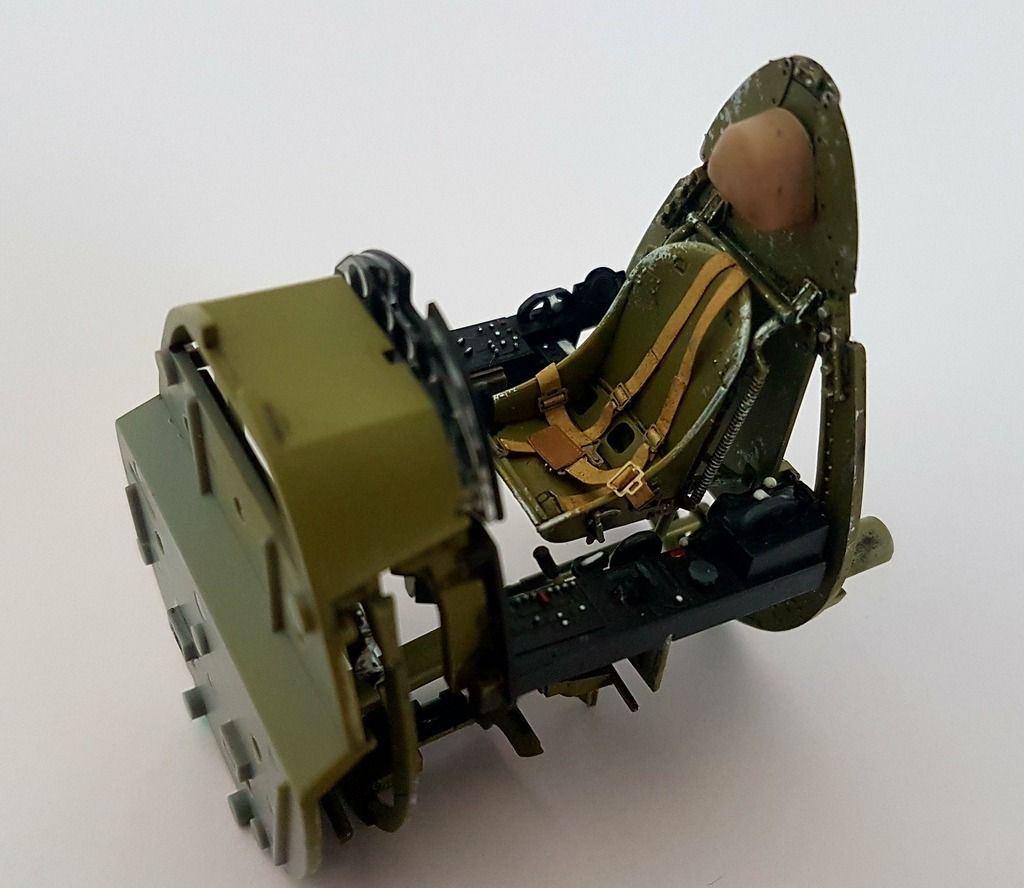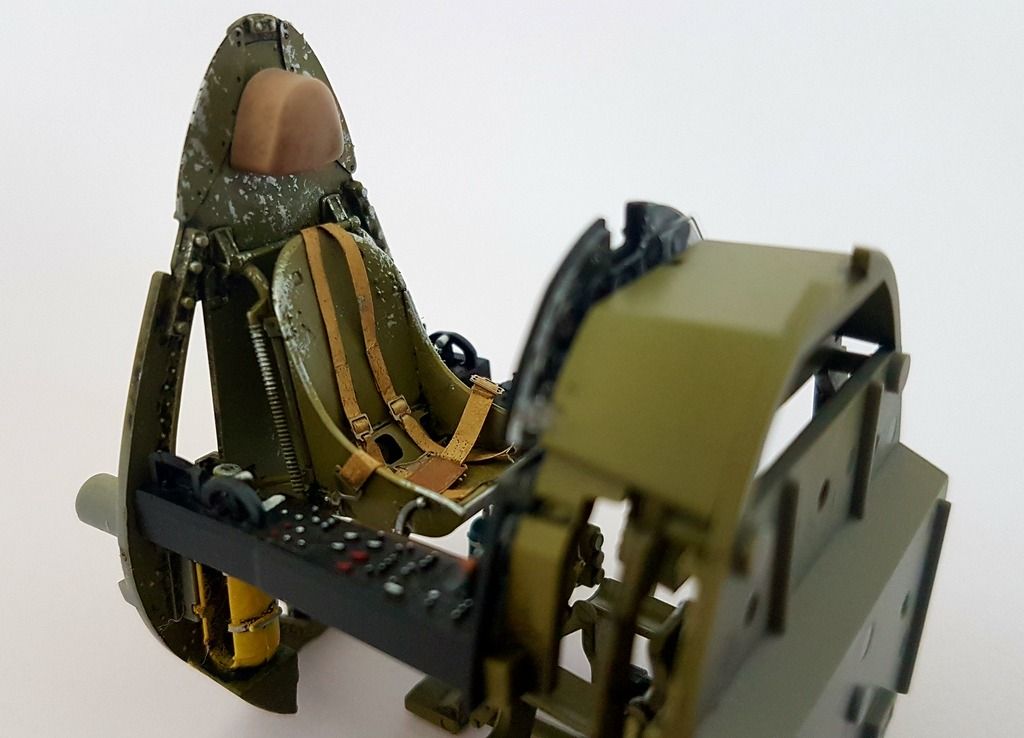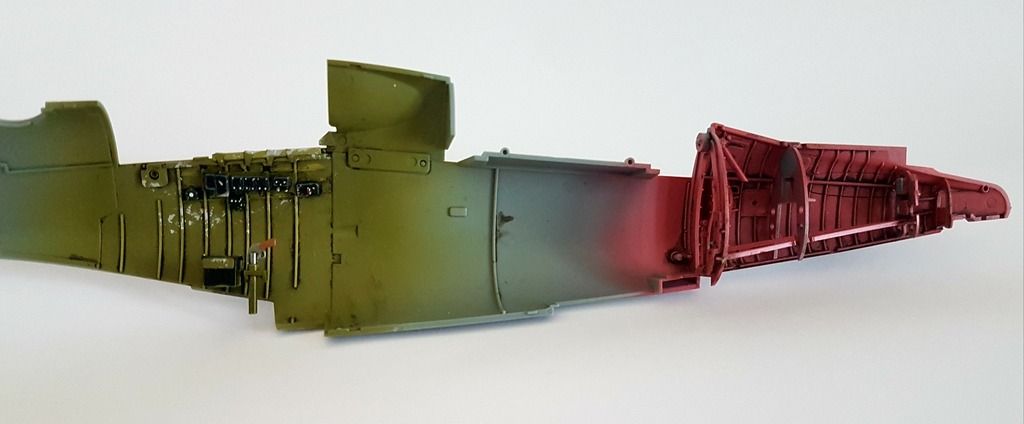 More to come later!
Edited by spyrosjzmichos, 04 May 2017 - 01:25 PM.