So, this is the picture that changed everything…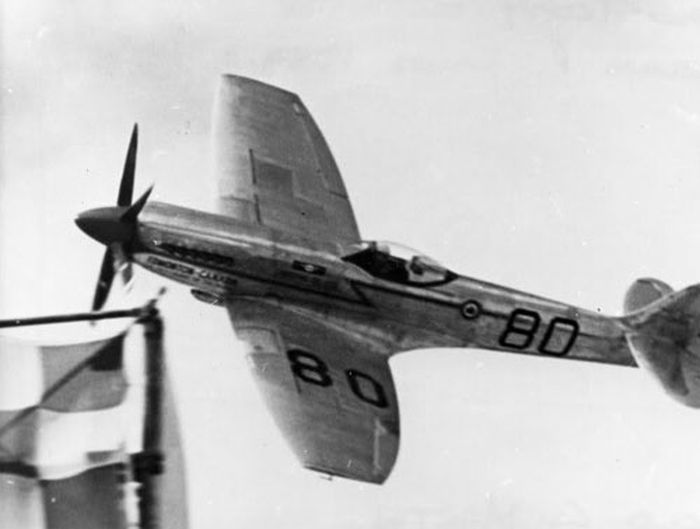 This is a Spitfire Mk. XiVe (ex TZ138) being raced in Tinnerman Air Races at Cleveland, Ohio piloted by James McArthur placing 3rd on September 4th 1949. The next day McArthur left the airfield at 6:00 am with the winnings and the aircraft leaving no trace of his destination.
As soon as I saw it, I couldn't stop thinking about it – bare metal, civilian not military, beautiful lines and right up my street. I had been struggling with fatigue on my F7F and after a bit of soul searching decided why not do both?
I found a few more pics, and in fact she is still flying as C-GSPT in Canada..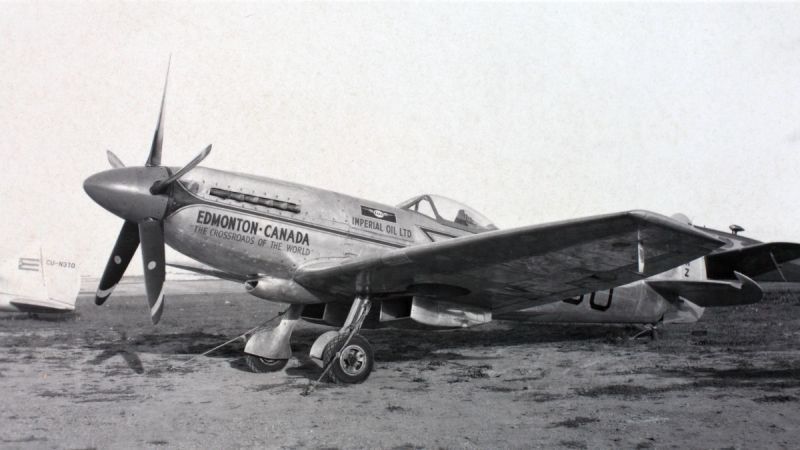 I looked at the Airfix 1/24 Spitfire Mk. 1a kit and what might be involved in converting it to a Griffon, low back Mk. XiVe, certainly a possibility, but through a culmination of events I went for this…
..it's a 1/18 Seafire FR47 available by order from HpH at 450 Euros without shipping and is being sent on Monday J. I went for it as it's bigger and needs less outline work to correct this to a Mk. XIV than taking a Mk. 1 all way up to the later marks..
I have the Monforton book which while it doesn't cover the Griffon versions it has remarkable detail & drawings on everything Spitfire, so I am already part way through drawing up some bespoke PE for it which is scaled up from what I have pending for the 1/24 kit..
..I also couldn't wait while it was being prepared so thought I would get started on something, and thanks to Tony Taylor's exceptional pics of the seat (I found them on a forum so I do hope he doesn't mind me re-posting..) I decided to start here..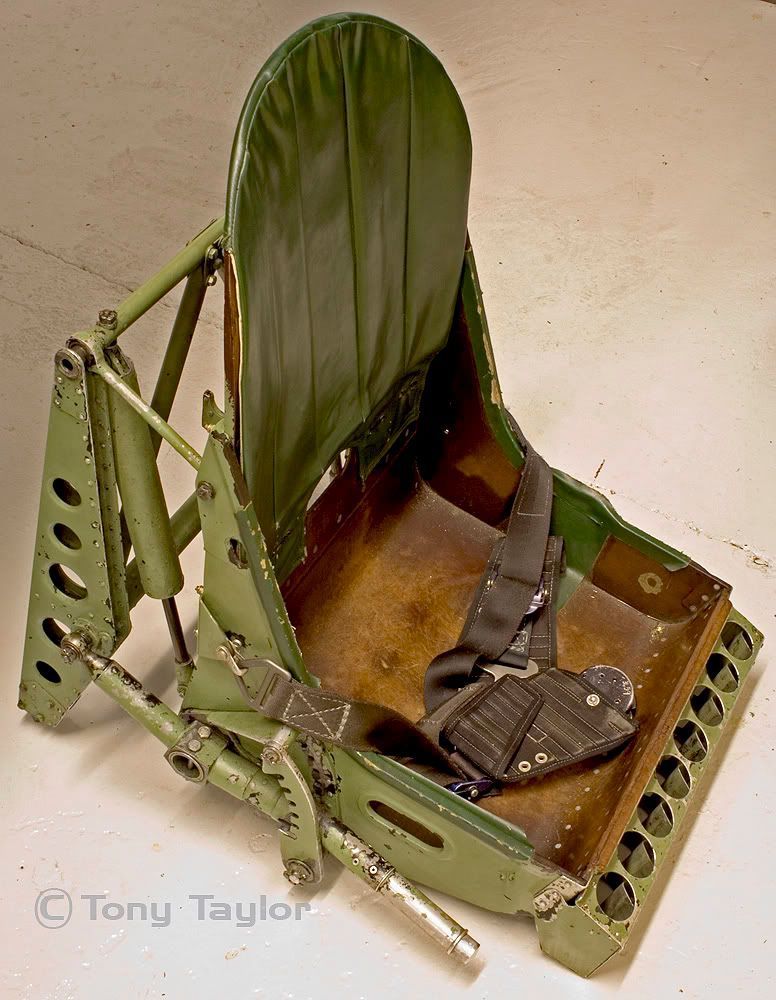 ..so first up I prepared the rear braces by scaling the drawings and using them as templates to form & bend up the parts..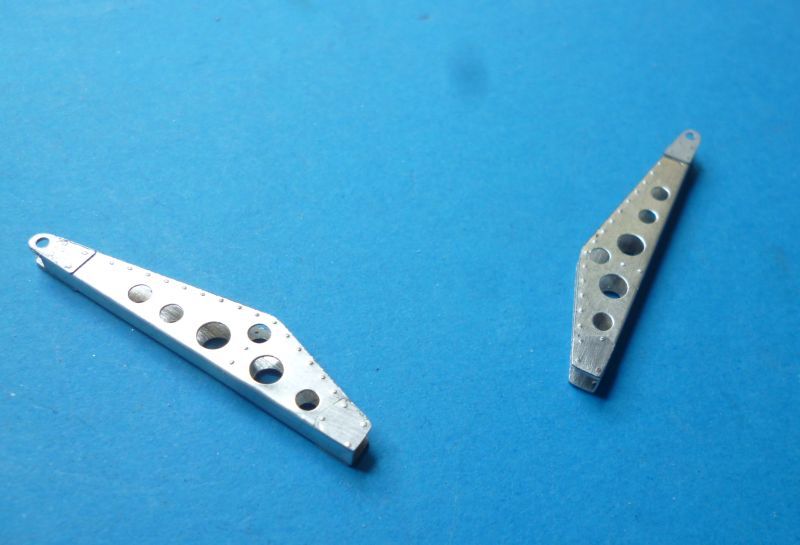 ..made up a kit of parts either turning on a dremel, forming from litho or using RB Motion car parts..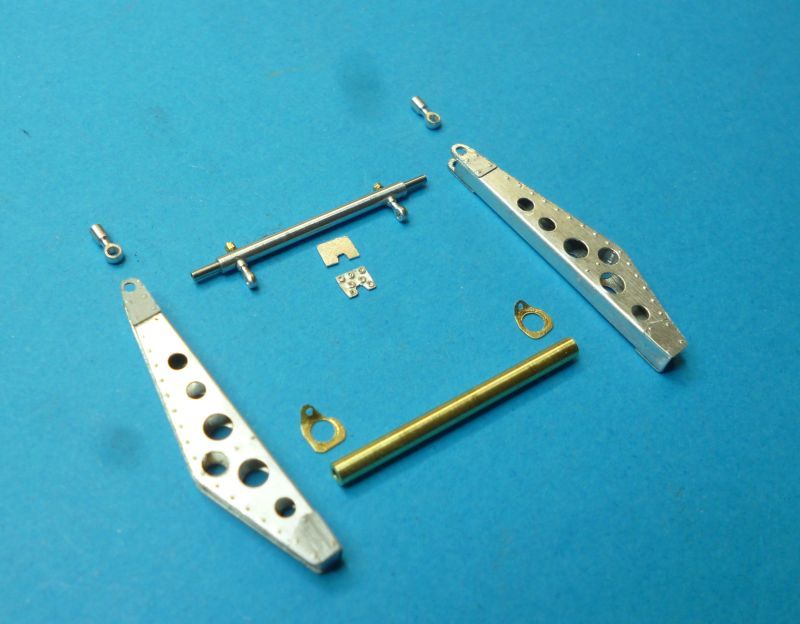 ..assembled the parts and made up pistons etc from tube & rod..
..added the start of the seat mounting & adjustment frame – working from such accurate scaled drawings is an amazing bonus as it fits like watch parts and lines up properly provided care is taken..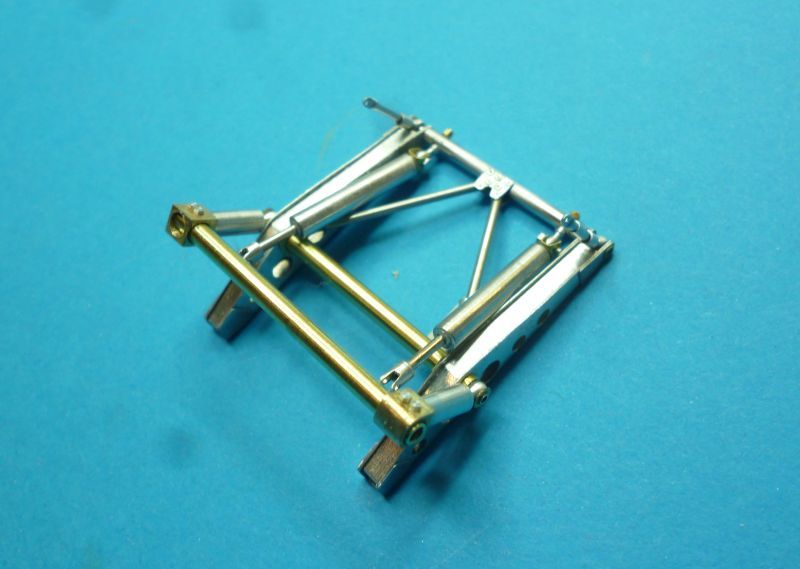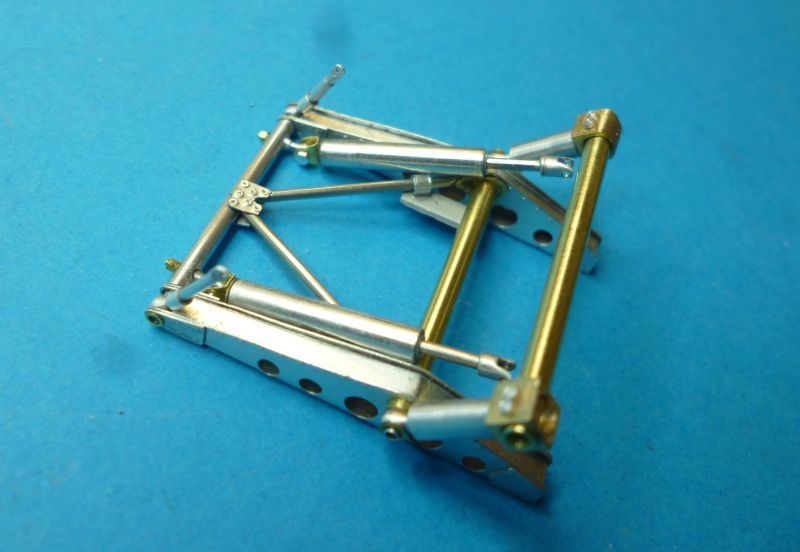 ..onto the seat itself – I decided to make this from litho even though it is a resin/paper moulding, just because I like to work with it..
..I annealed a part of it so I could shape the sort of 'pocket' thing on the side – as I was working I also referred to David Glens book on his incredible 1/5 scale version…