Hello,
I have added some more parts and details on the lower part of the hull... the area around the engine is nearly finished ...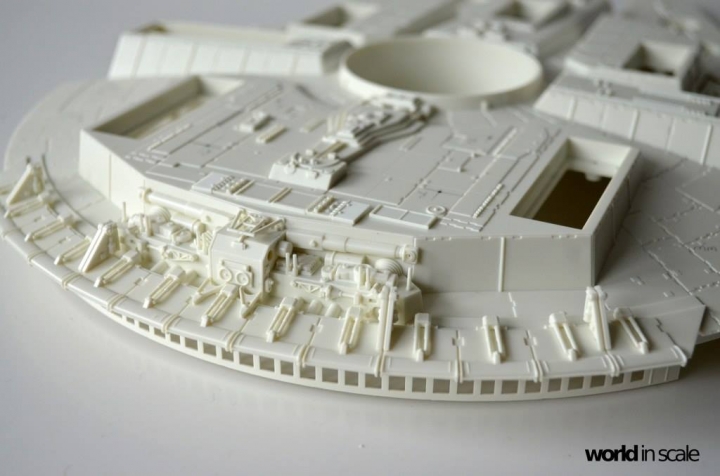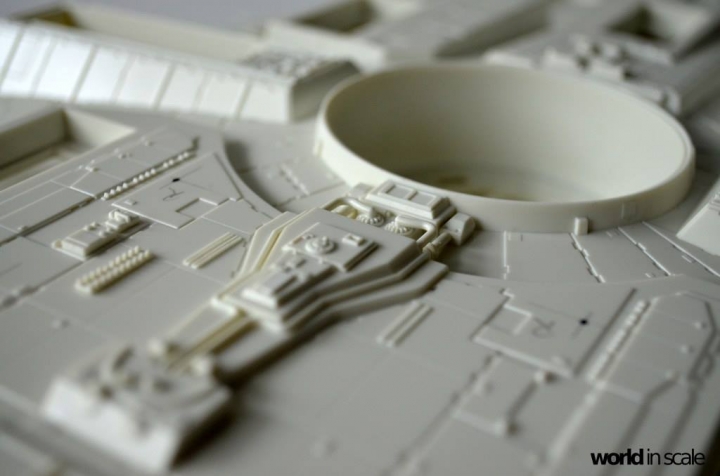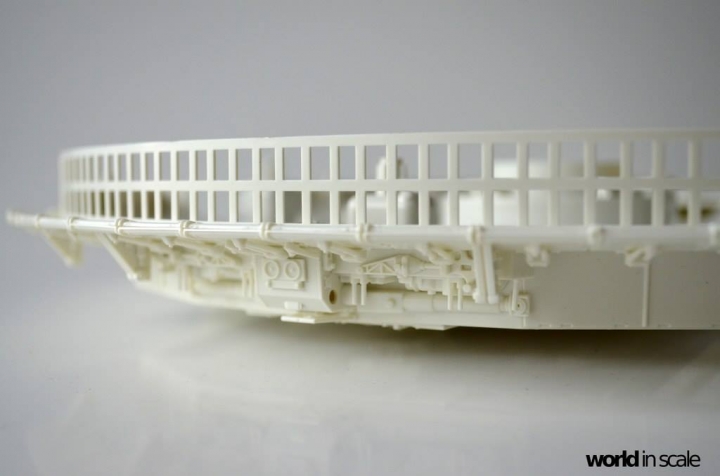 For the illimination of the engine I have used the kits part (a box light part which is mounted behind the grille). I have removed the back of the boxand painted the rest in black. Then I have glued the clear resin parts at the backside of the frame (rest of the "box").
The box I have extended on the backside with plastic sheed about 1cm, parallel to the backside of the box. Then I have glued the blue LED-stripe on a plastic stripe in the high of the box. painted this and the extension in silver. The stripe with the LEDs Ihave glued on the backside of the box as back panel.
I have used Tape to fix the back wall better and to close all remaining gaps. Then I have glued Aluminium foil with super glue all around the new "lightbox", the wires leaving the box on the side and will go through the hull later.
That's how it looks like ...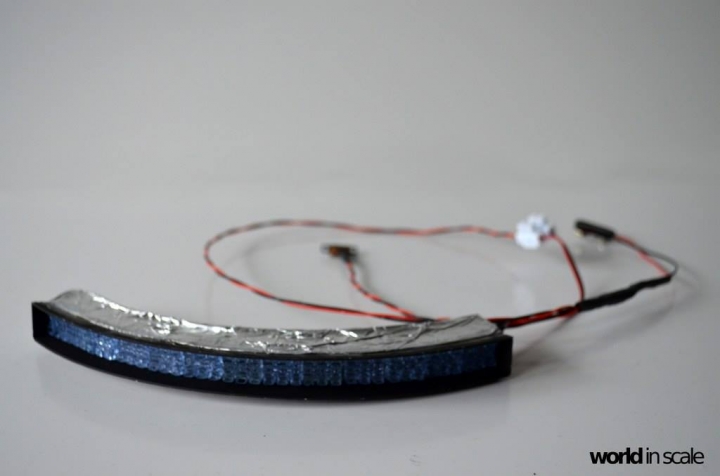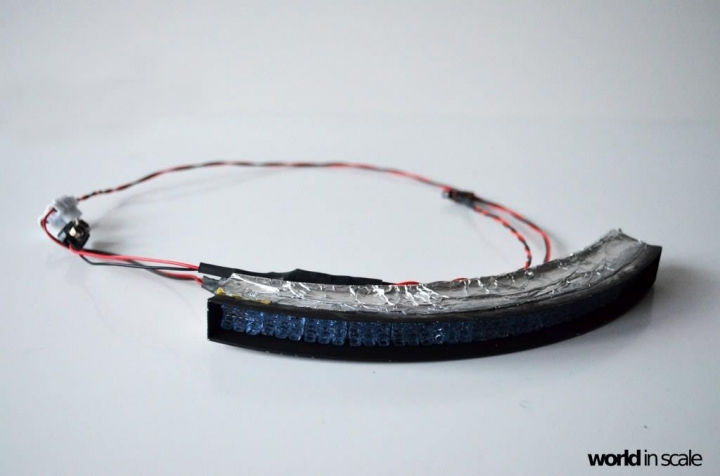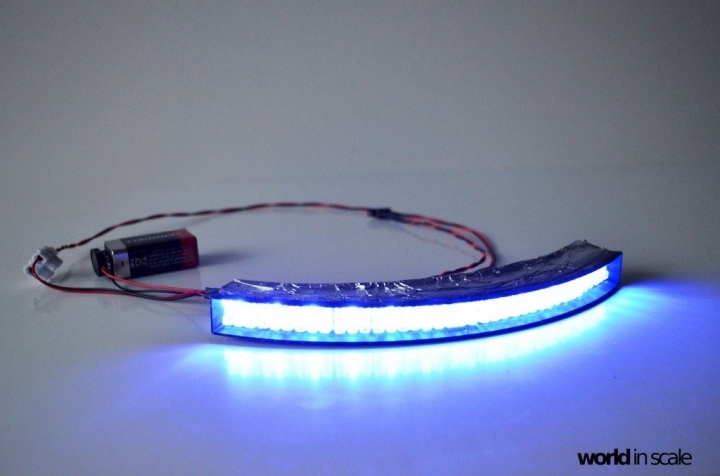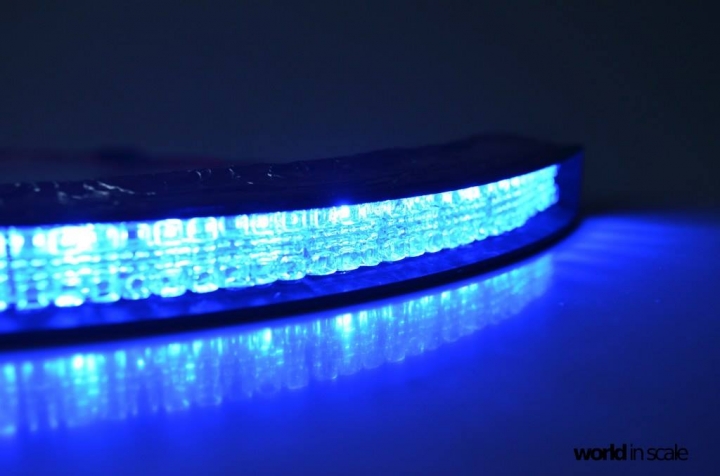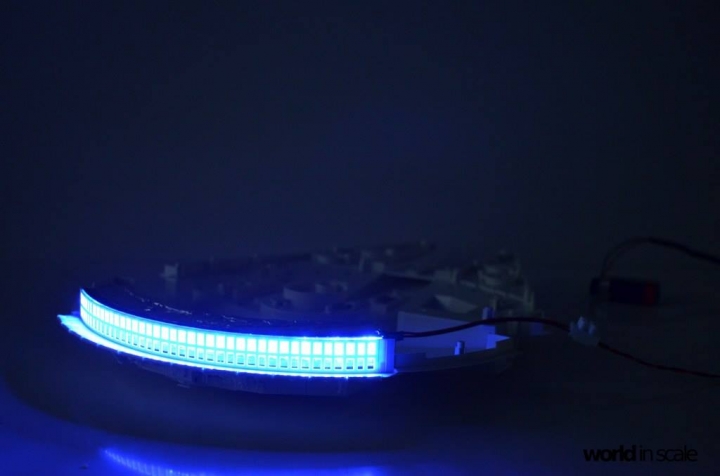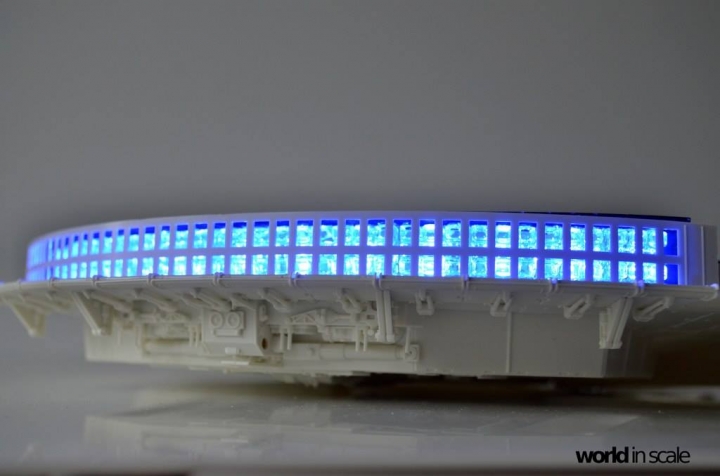 I think that this is ok ... I like it

Cheers
Micha