I thought I posted about this already on LSP but I guess I didn't.
AOA sheet (SS-001) will be for the A-6 Intruder again but this time it will be a small special sheet with all three scales on one sheet. These Intruders were A-6E TRAM aircraft modified in 1989 to represent A-6A during Vietnam in 1972 for a particular movie. The sheet includes the exterior markings to reproduce Devil 501 or 505. Decals for crew helmets for both aircraft and one external fuel tank are also provided.
(The national insignias are intentionally mis-proportioned on the decal sheet compared to specs, this is how they appeared on the actual 501 and 505)
Now in stock.
Printed by Microscale.
Price $13
www.AOAdecals.com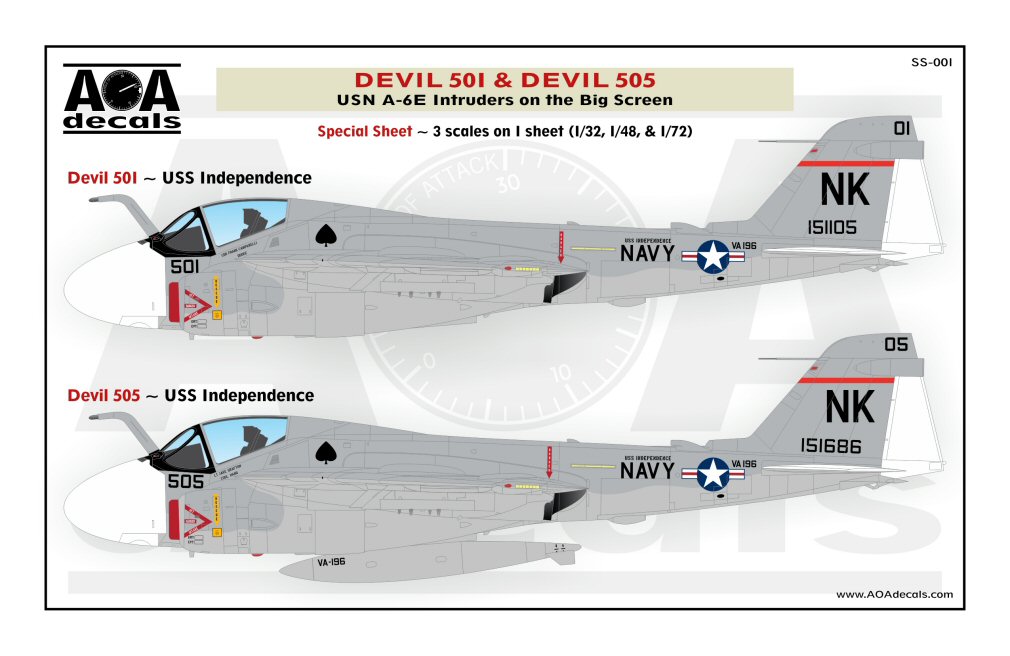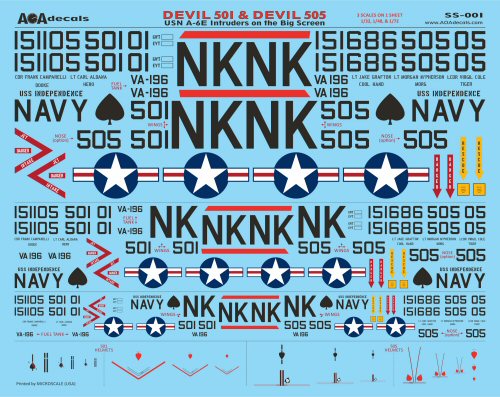 Edited by ziggyfoos, 30 June 2016 - 07:30 PM.