Hi,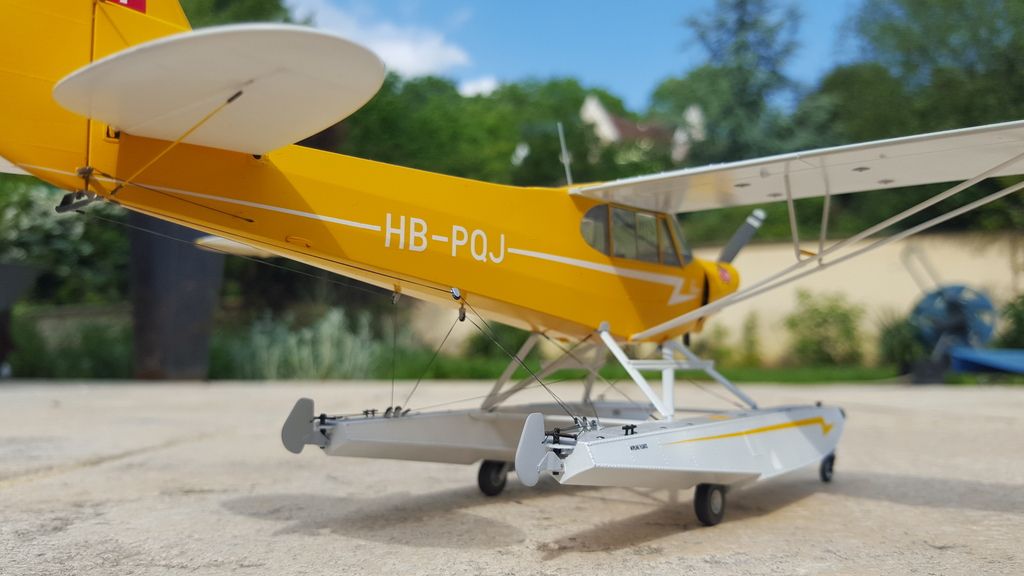 After a very long stall, i was back to this build a few months ago, and finally finished it today. I started it as a "quick build", and i thought it would be done in a few weeks. Huge mistake ! After finishing the inside and gluing the fuselage, i made my research a bit further and i noticed a lot of difference between the actual aircraft and what was in the Revell kit. The Revell kit supply a standard floatplane Supercub, whereas the swiss aircraft "Popeye" seems to have a lot of custom modification. And there was also a lot of very simplified details that deserve to be improved (control cables, engine cowling, floats details and so on...).
I have remade the back of the fuselage to scratch build the clear roof, made a few tiny pulleys for the control cables, remade the floats rudders, and various other small stuff.
So it was quite long, sometimes a bit boring, but now it's done, i'm very happy of it. I hope you like it, too.

Here is a link to the WIP thread : http://forum.largesc...opic=60767?st=0
I just hope i did not post too many pictures....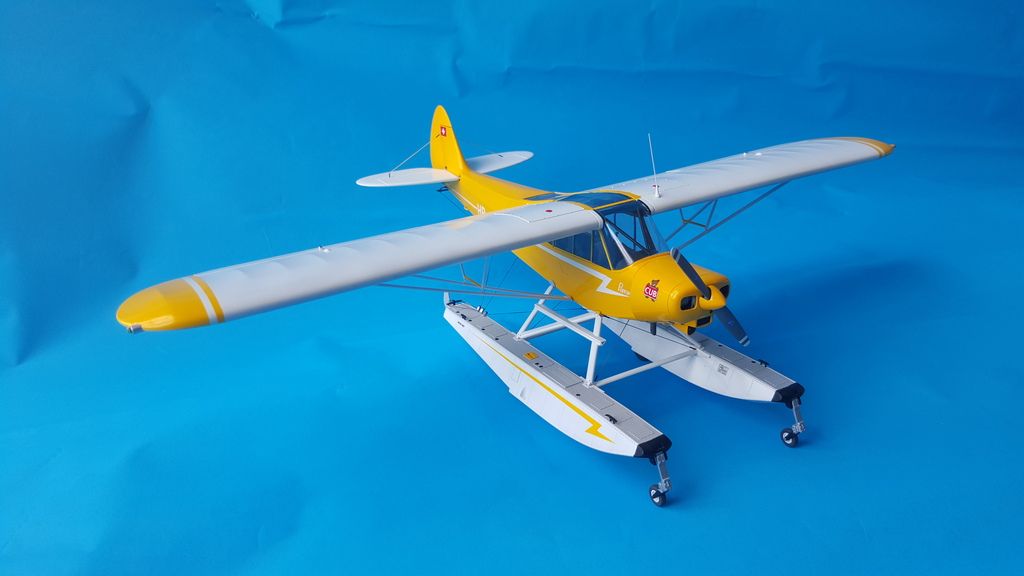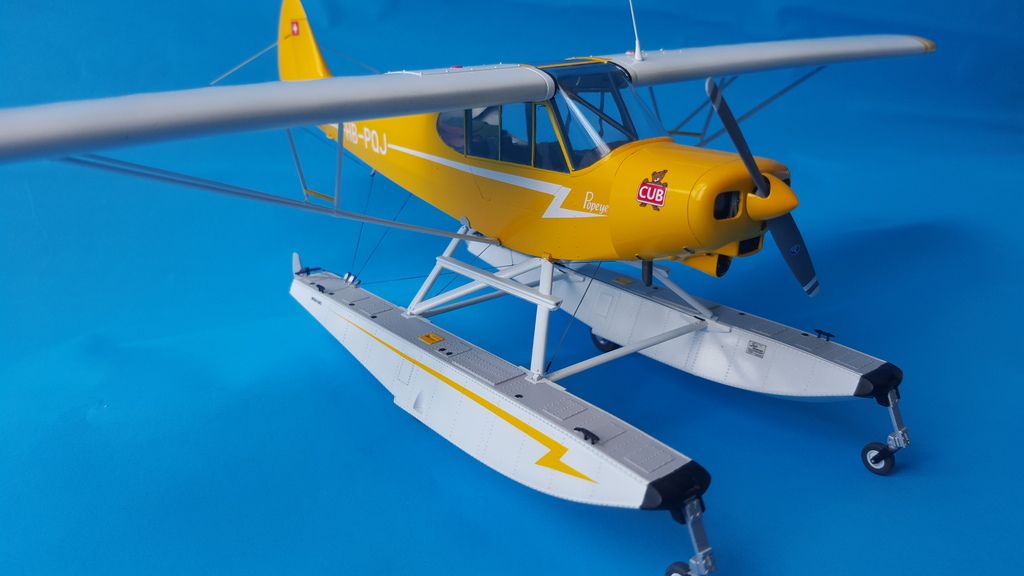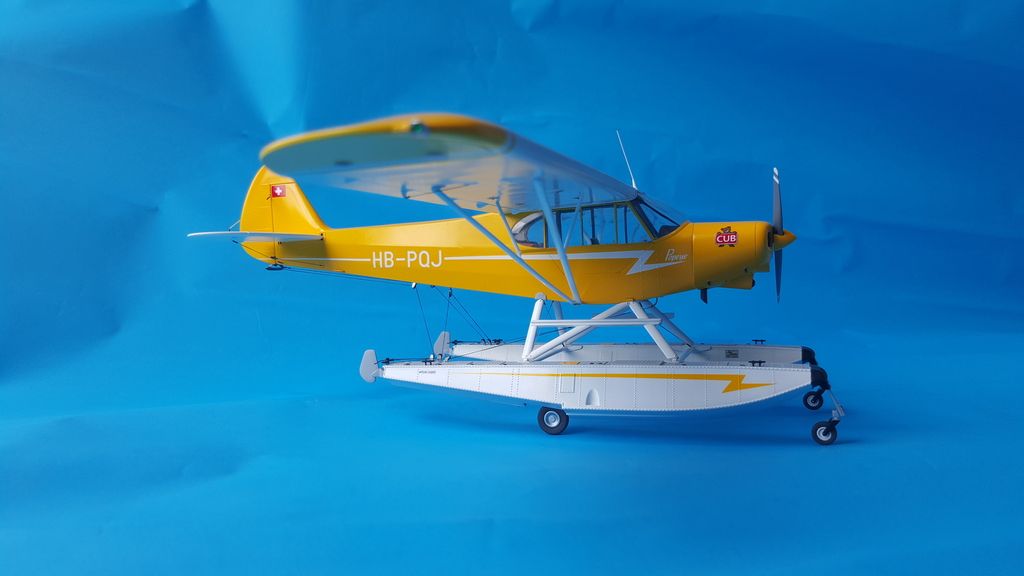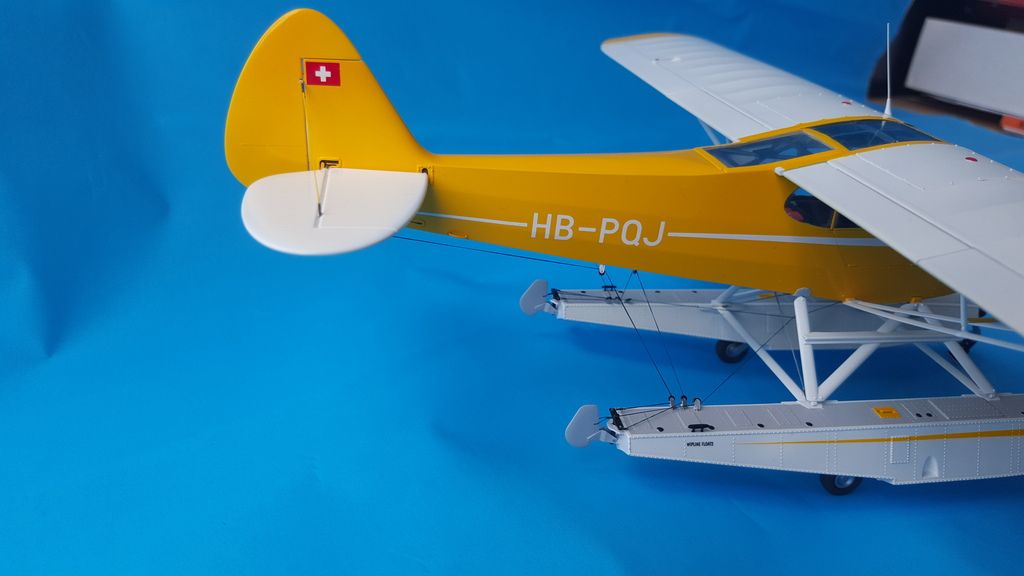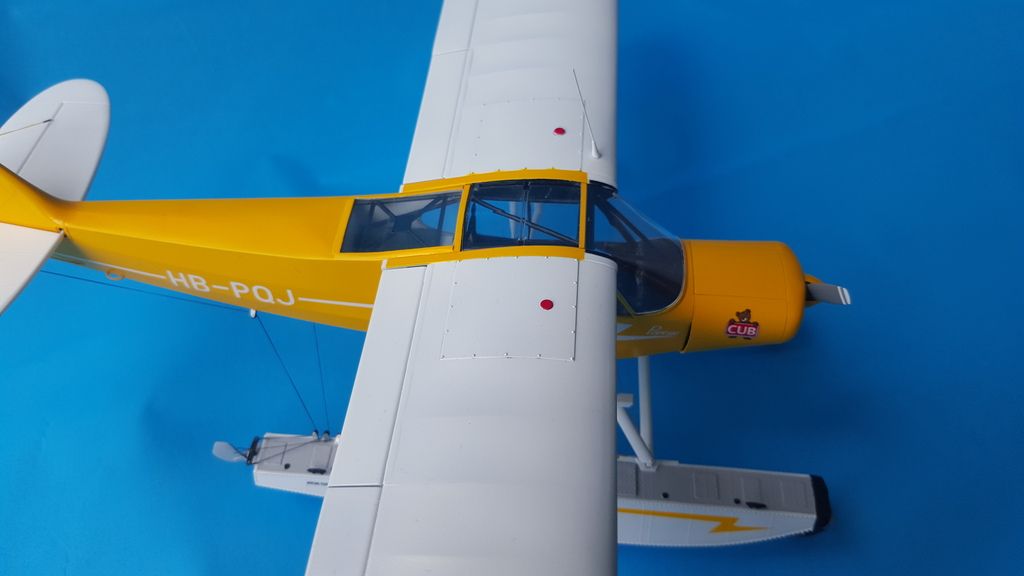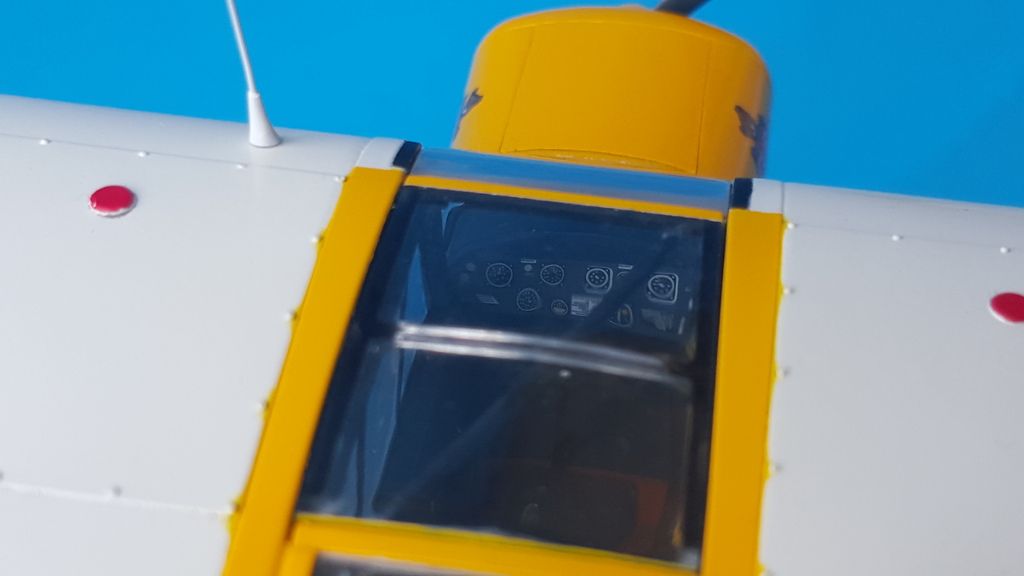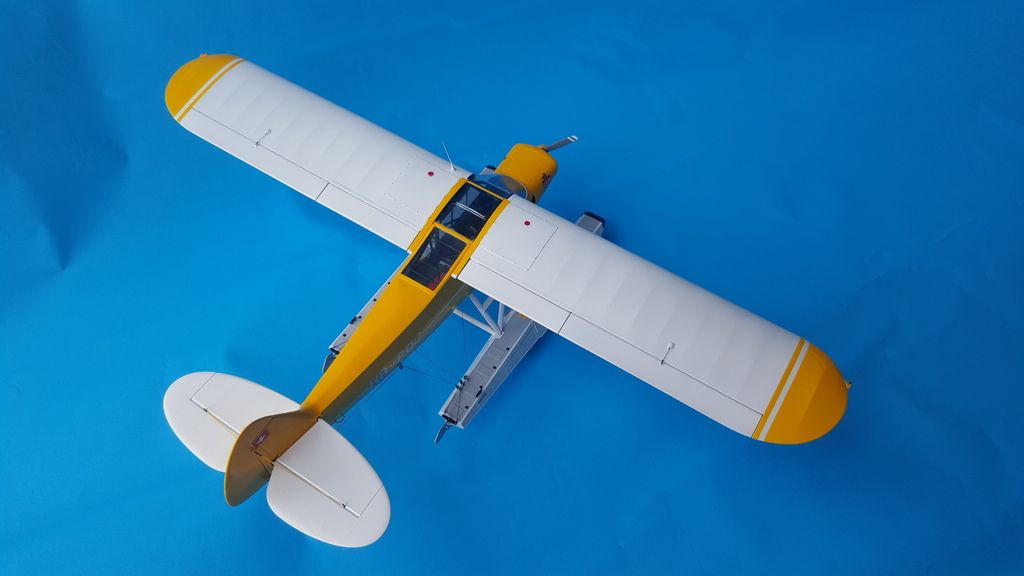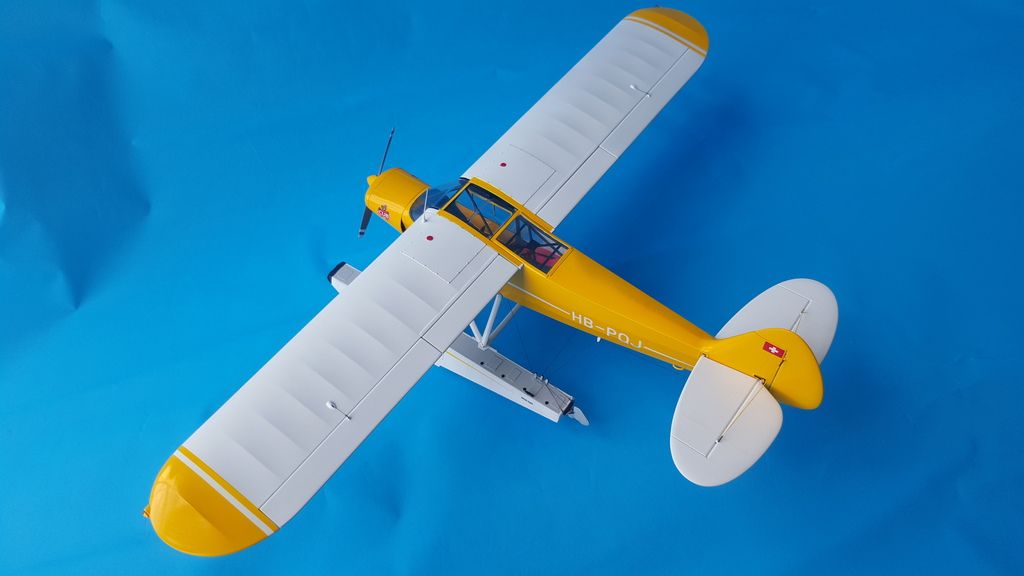 Edited by Zero77, 15 May 2016 - 10:17 PM.