I have had this kit in my stash for a few years and I finally decided begin this build. The Tiffy is one of my favorite WWII Allied aircraft further, this build will give me some practice on a complete resin kit before I start on my HpH Me410. I am fully aware of all the challenges of this kit and my hopes are to address each one with positive results with little use of colorful metaphors.
Not sure which scheme. However, be assured there will be some black and white stripes.
About this kit. At first glance everything looks fine. Some of the panel lines are weak and will need some attention. Several warping issues will need to be tended to, especially along the wing root.
By all means this is a well manufactured kit and will build into a very nice bird. Not taking anything away from MDC.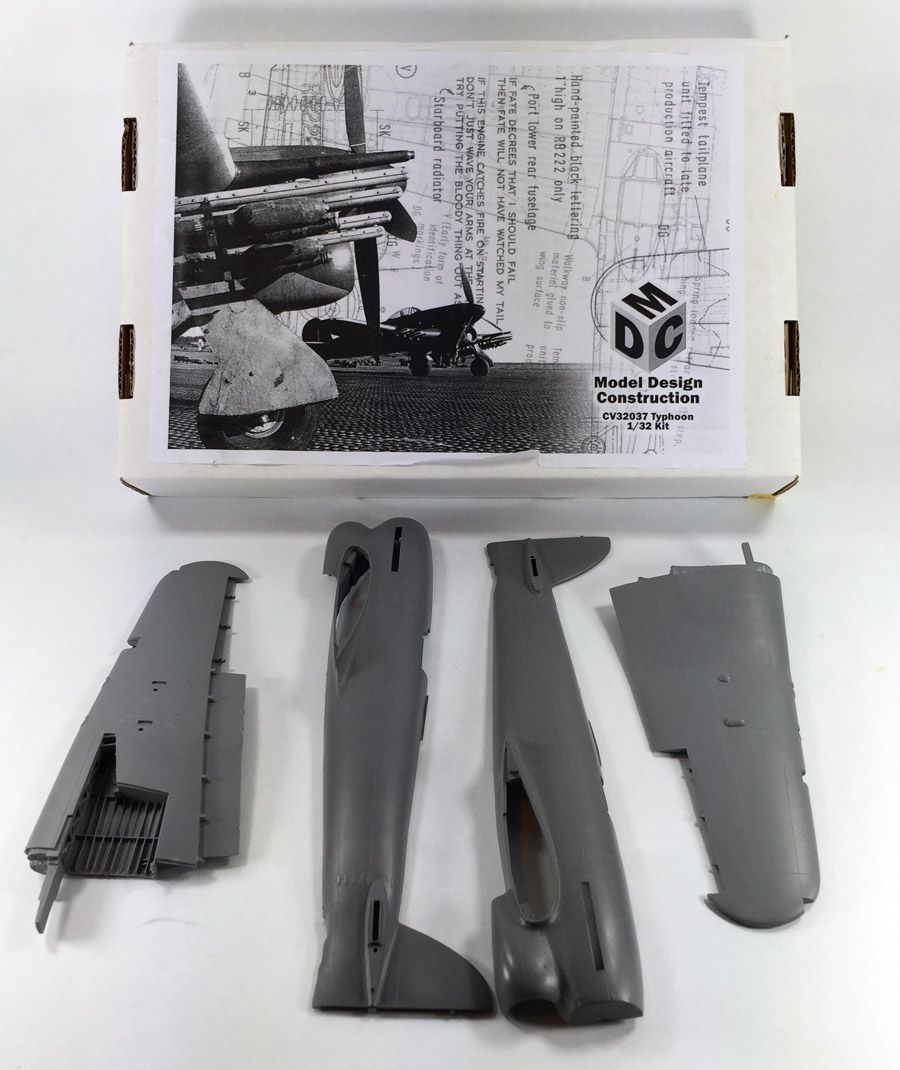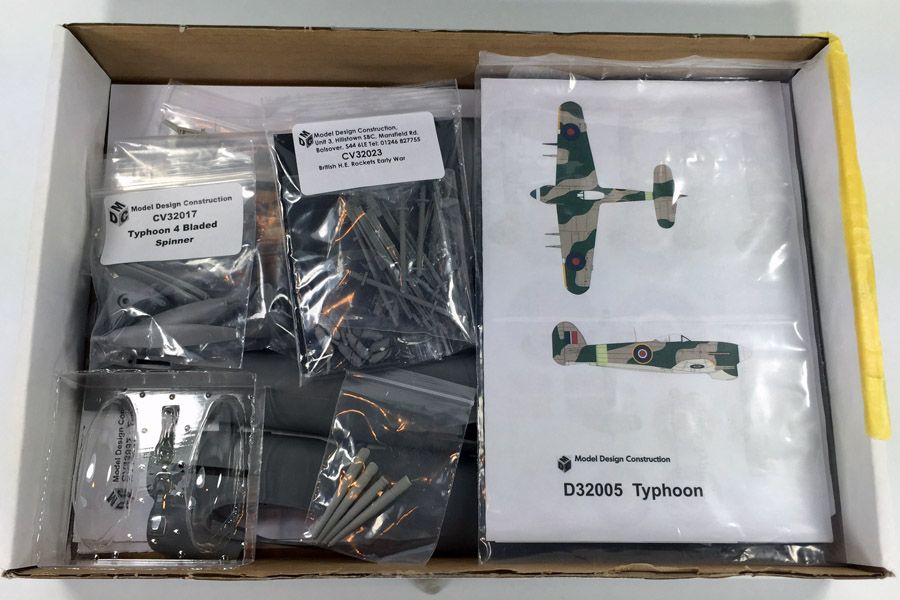 Aftermarket items include:
Aviaeology Typhoon stencils
Eduard fabric RAF Seatbelts
RB Productions Radiator Mesh (for screen in front of radiator)
BarracudaCast Main wheels
BarracudaCast Typhoon, Tempest Seat
Paul Fisher Sea Fury Canopy
The cockpit detail is spartan so I will use Valiant Wings' "Airframe & Miniature No.2 The Hawker Typhoon" for reference. This book is full of details which will certainly come in handy during this build.
The control stick got some attention with lead wire, Waspi Fly stretch tubing and styrene card.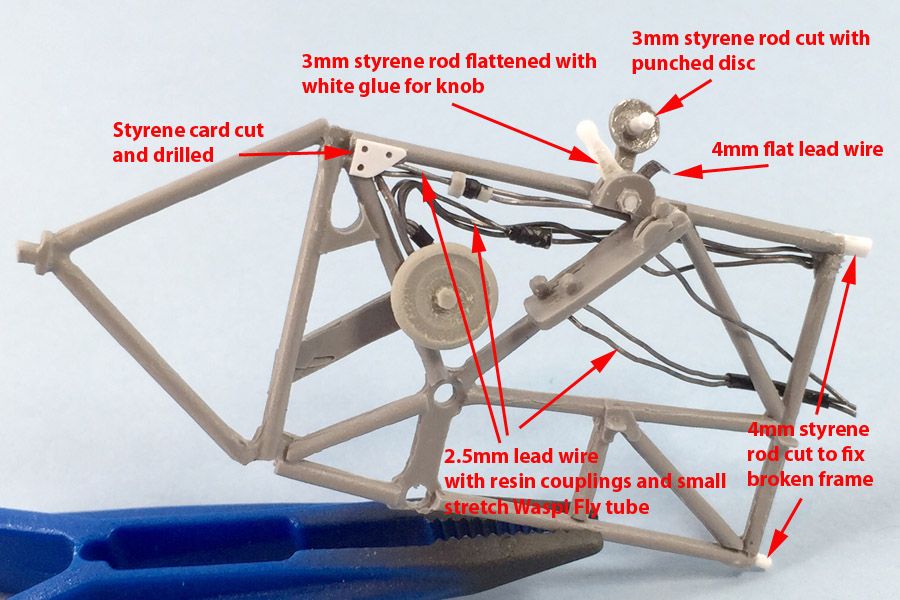 The port side of the cockpit tube frame got some lead wire, stretch tubing and styrene enhancement.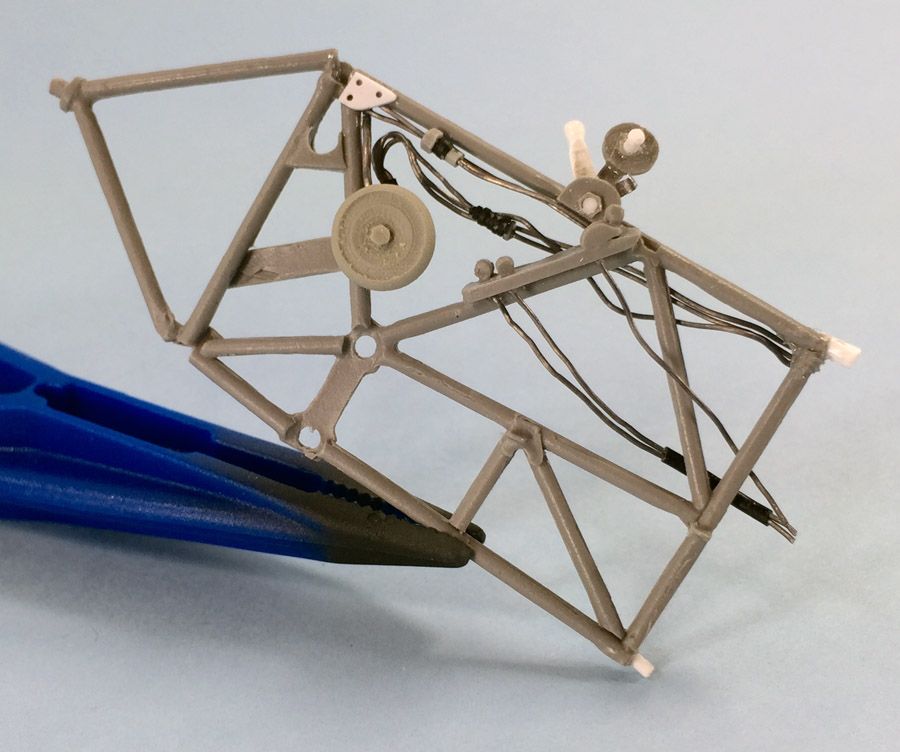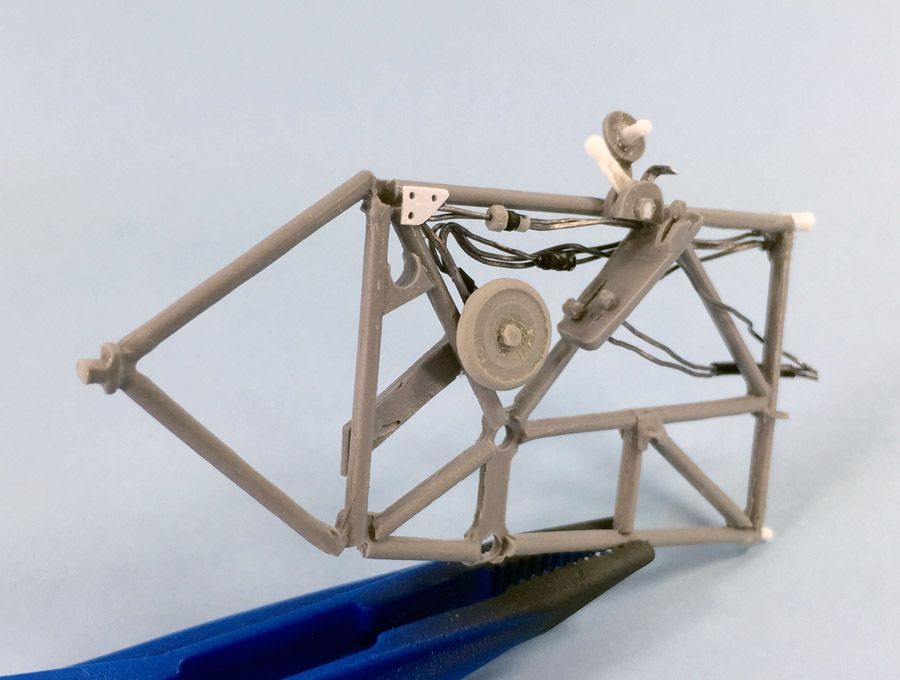 To date this effort to detail the cockpit is truly time consuming. Slick Chick and Mistel 2 FW190 are somewhat angry at me and may shove some karma my way at a later date.