Hi guys,
I have been away from GB for too long now and considering my other projects are well underway, I decided to join the party

So I'll start from the trumpeter kit (odered a few days earlier and still waiting for delivery) and hope for the best.
I know very little (at least compared to other subjects) about the skyraider and the area as I am more a WWII guys if I can say so ... so any help will be welcome

Lets wait for the kit to arrive now !
Edit: kit box pic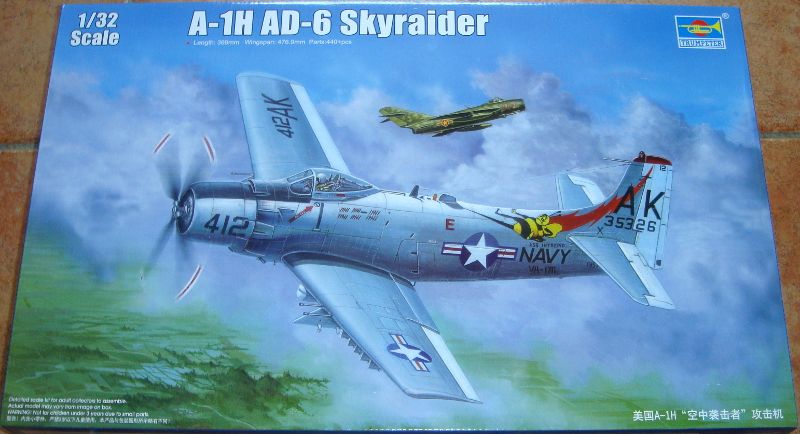 Edited by Loic, 08 August 2014 - 01:08 PM.