Well gents my last couple of WIPs/builds have really gotten the better of me, and although I will return to them at some point, I need a feel good sanity check build. Something I can actually complete. Something I can work on and feel good about it being 100% OOB.

Although Im not normally a WWI guy, there is no better feel good build IMHO than a WnW kit.

Ive always wanted to try my hand at a Inter-war machine, and loved to try to incorporate some foiling in as well. I thought there would be no better kit suited, than a WnW late Sopwith Snipe, from 17 Sqn in 1924, with all silver dope painted mid-rear fuse and wings, and an all natural metal front fuse and cowl. Ill be foiling the front ends as needed, and applying paint for the silver dope: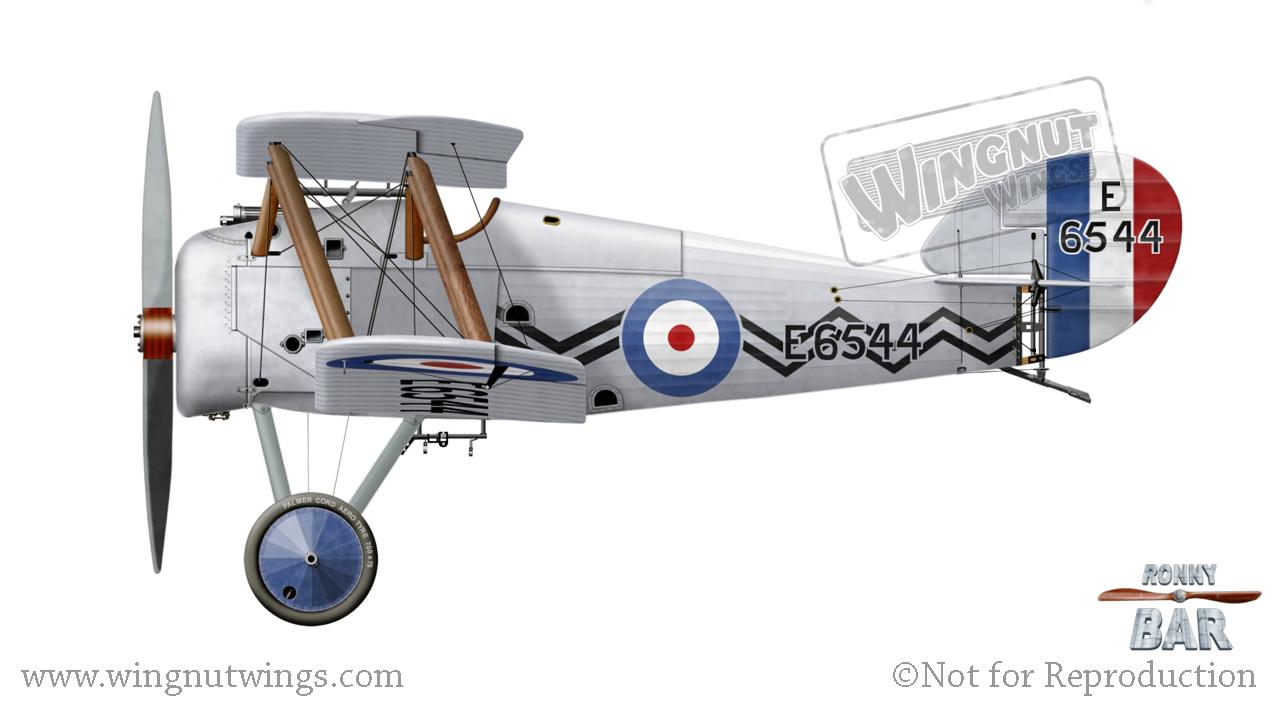 If youve never built a late WnW kit, these are some of if not the best engineered, layed out, and presented kits you would ever hope to build. Everything is as you would want it, if you yourself were starting a modeling company............................

Well thought out directions with tons of color pics of the 1:1, sealed bags for your sprues, supreme accuracy (as far as I can tell and read) and the best fit, detail and engineering you could ever design, and decals from Cartograf that lay down like a supreme dream. I dont normally gush, but these really are feel good kits even if your like me, and arnt necessarily a super duper WWI buff.

The kit is a wonder, and Im going with the assumption that most of you reading this have already seen a WnW kit, and when I start this, there will be plenty more pics, so I didnt feel the need to snap a ton of sealed sprue shots. The boxs, and box art that sir Peter puts out are quite amazing as well though:











For as much as I love them, with this being an Intra-war plane, I didnt think the GasPatch Models 1/32, or even 1/48th turnbuckles would look right, and their "RAF Late war" turnbuckles have no real secure anchoring for the rigging material, I decided to go once again with a combo of Gas-Patch and Bobs Buckles..............just a different combination this time.
This time Im going with GPs new 1/32nd "Anchor points / Eyelets" for the eyelets, as to my "eye" they look better for this application than Bobs twisted eyelets:











Im using the GP eyelets, and then Im also using Bobs Buckles 0.5 cut tubes to seal the anchor point ends off with. I know these are supposed to be the rectangular/flat spade type connections, but I think this looks a heck-of-a-lot better than OOB stock or the older style GP turnbuckles.

Ill be using Bobs Buckles cut tubes, but will be replacing his twisted eyelets for the GP ones:











I will also be using the Gas-Patch 1/48th scale turn-buckes to sub in for the control lines:
So far, even reading over the WnW instruction manual has been a relaxing and enjoyable experience. So other than some Prym "knitting in" thread for the rigging, the GP and BBs stuff, this one will be pretty much OOB. Even the decals OOB for WnW, are amazing.......................Cartograf decals that generally go on like a dream.
I think this will be just the ticket to get me back on track, with the little precious modeling time I have had lately.
I took a few days off over the upcoming US 4th of July holiday weekend, so I hope to get cracking on this one ASAP!
Cheers,
Edited by Out2gtcha, 08 August 2014 - 03:42 PM.