Pending how I survive my FW190C-V18/U1 resin conversion this will be my most complex and daunting conversion. I ask myself occasionally, "I need to do a shake 'n bake kit sometime". I must have issues...cutting resin and modifying things. Is it the challenge? Is it therapeutic? Who knows. It is what it is, I seem to be following a pattern.
Ju88 G1 Mistel 2
The FW190A8 is done now it's on to the Ju88.
My inspiration for this build can be blamed on one person. Early 2011 I am making plans to return to my childhood hobby. Yes, this is a familiar story for many of us. Before buying anything I spend several months mining the internet to collect data on the current state of scale modeling. I discovered SPAR, LSP, Model Madness, ARC, HS and I poured over anything I found interesting. Then I latched on to Doogs' and followed his early efforts, F4F in kid colors and his P51B. Through the magic of technology and asking many questions I ramped up to dive in.
I kept returning to a Ju88 Mistel 2 build on LSP, the blame game goes to you Mr. Hatch.

Love the scheme and the history of Mistels. I found myself digging all kinds of research on German Composite planes. Came very close to buying a 1:48 Mistel kit. Nope, I'm all about 1:32.
So here goes.
Revell's Ju88A 1 will be my donor kit. I secured 4 of these kits at Squadron's Black Friday sale in 2012. Less than $20 a kit this is a great value.
I'm all about research. Not only a great read but lots of data on the Mistel series.
AIMS Mistel 2 Conversion came with a nice decal sheet. Markings for the FW190 (see my FW190 WIP) included and markings for a Ju88 G1, yes I have the G1 conversion in my stash.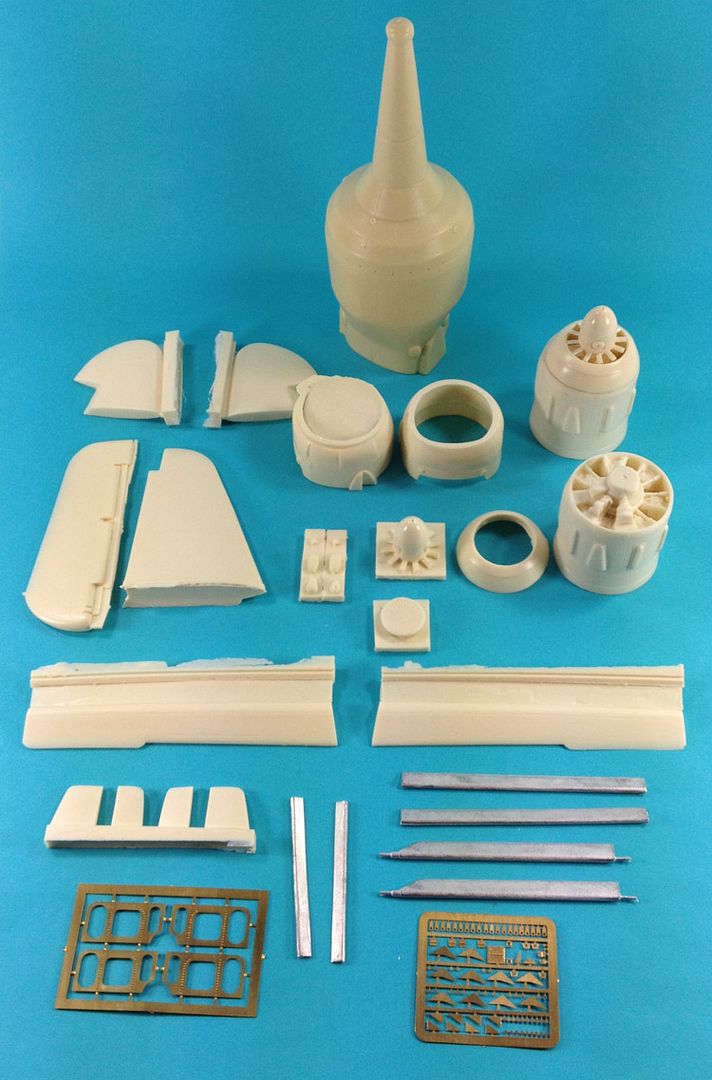 AIMS conversion includes Warhead, Rudder, Wing Extension, BMW801 Engines, Ailerons, Struts for FW190 mount and Photo Etch. There is a Funkgerät DF with a clear vac-u-form spine. This may be omitted as I am questioning whether this was removed for the Mistel aircraft. Photographs/profiles/drawings of "Red 12" and other Ju88 G1 Mistel planes do not show a DF system. James Hatch, feel free to comment on this.
I already started cleaning the engine parts.
Aftermarket: MDC Bomb Racks, AIres Wheelset, G Factor Brass Landing Gear (highly recommended as this bird will be heavy) and CMK 900L Drop Tanks.
Profimodeller hurt me and AIMS gave me a good whack..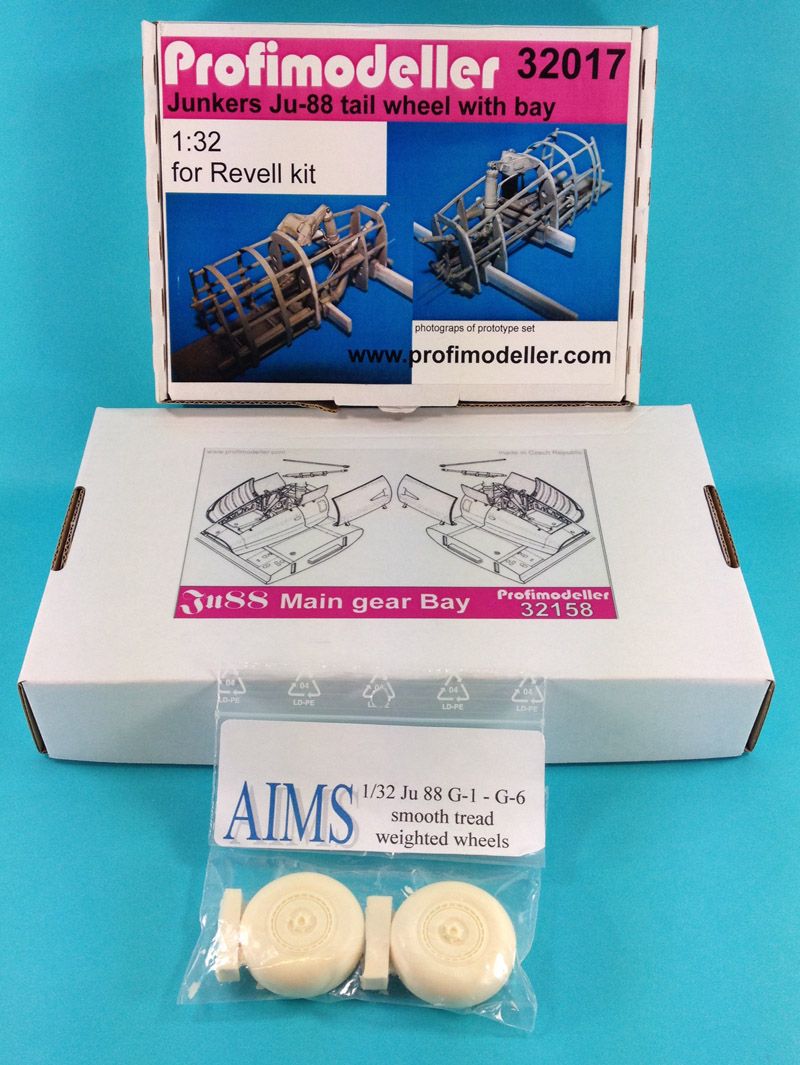 Will be using smooth (no tread) wheels in lieu of tread wheels. Will use the Aires treaded wheels on another Ju88 build.
The tail wheel/bay should be fun as assembly closely matches my control line flying days building balsa wood planes with bulk heads/stringers/tissue and some good dope.
Edited by Rick K, 04 September 2015 - 12:56 PM.