Well, guess what was sitting on my porch today....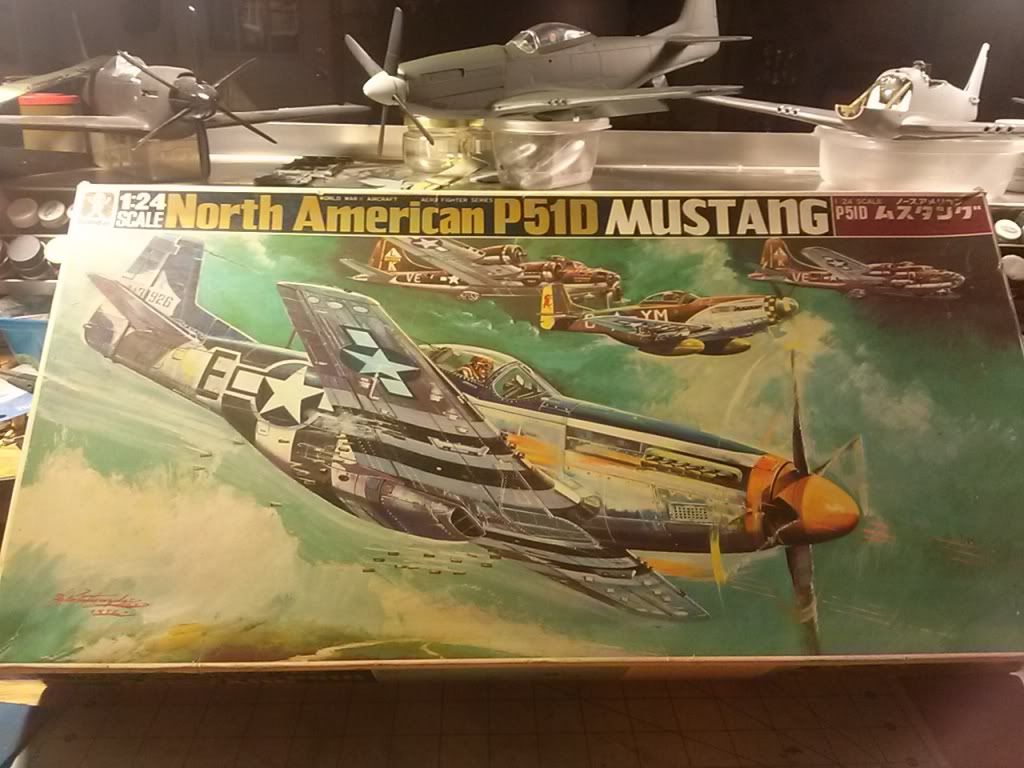 Yup, this lil' gem of a kit that I purchased from a gent who was doing an estate sale on our traders board. The price was more than right, and I just love this kit after finally seeing it. Of course, I am sure it has its dimension and shape issues, but I dont care...."I love it, I love it, I love it!!" (as I do a Molly Shannon high kick in my chair!!!) In my hands is a kit with the closest to the real thing engine cowling.....YAY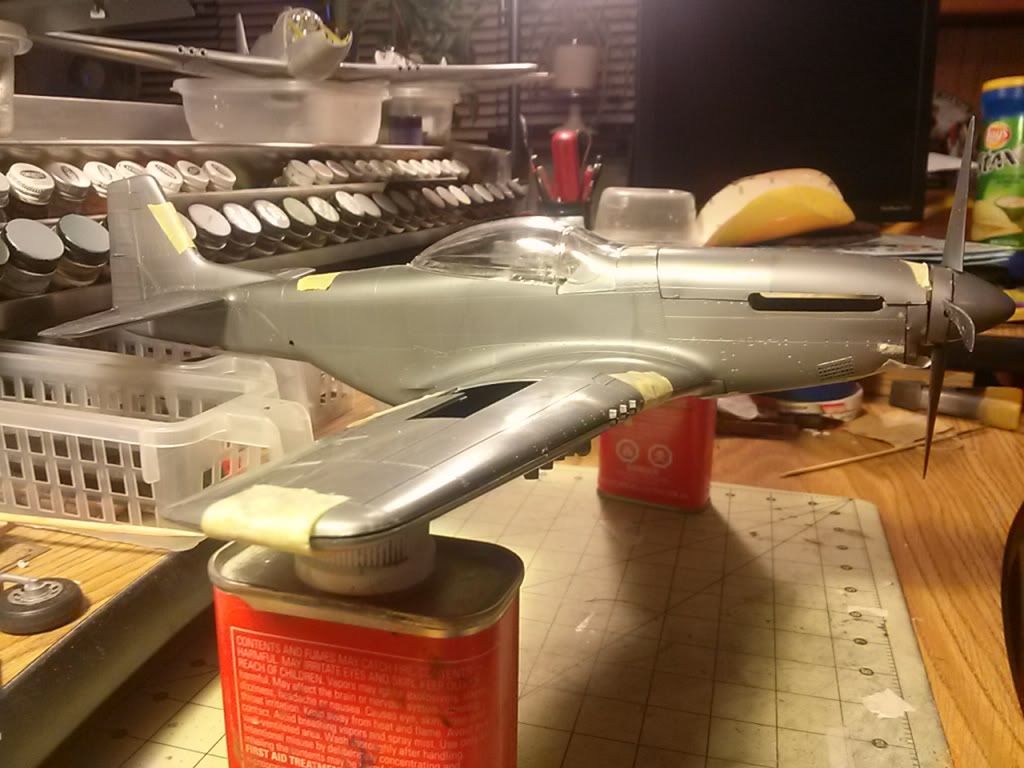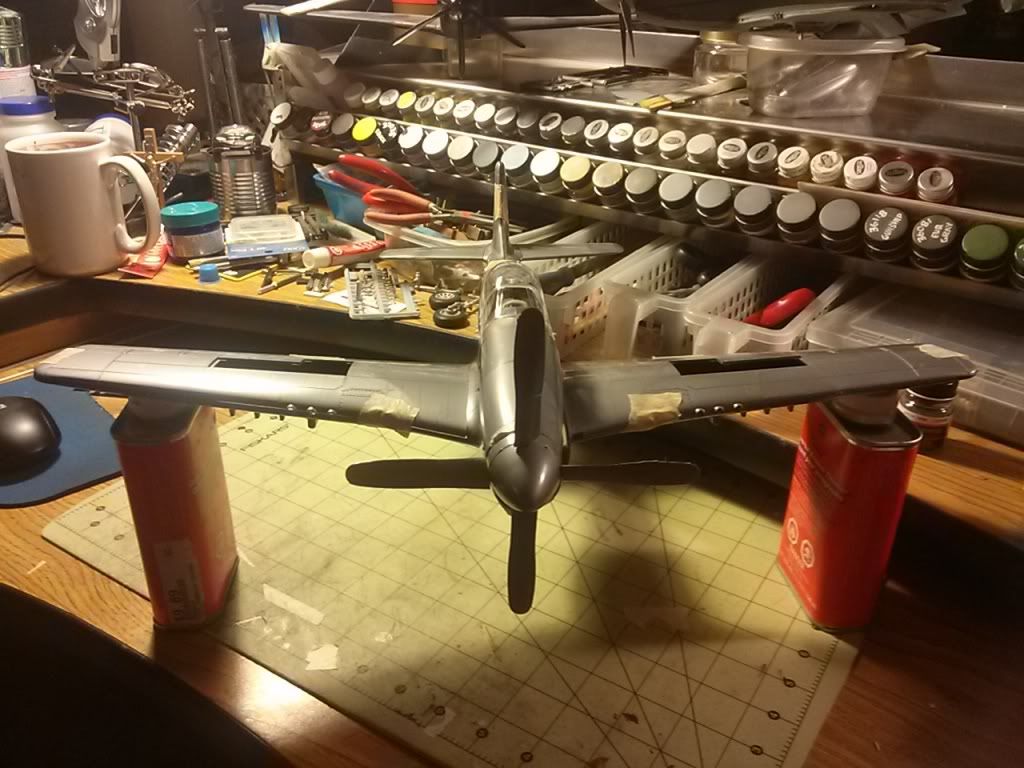 The rivit detail is similar to the 1/32 Tomy offering, and just a shame to cover up. And the fabric surfaces are great.
Oh and all of the masking tape was courtesy of its previous owner, who knows how long ago he gazed upon the same mockup....judging by the tape...its been a while.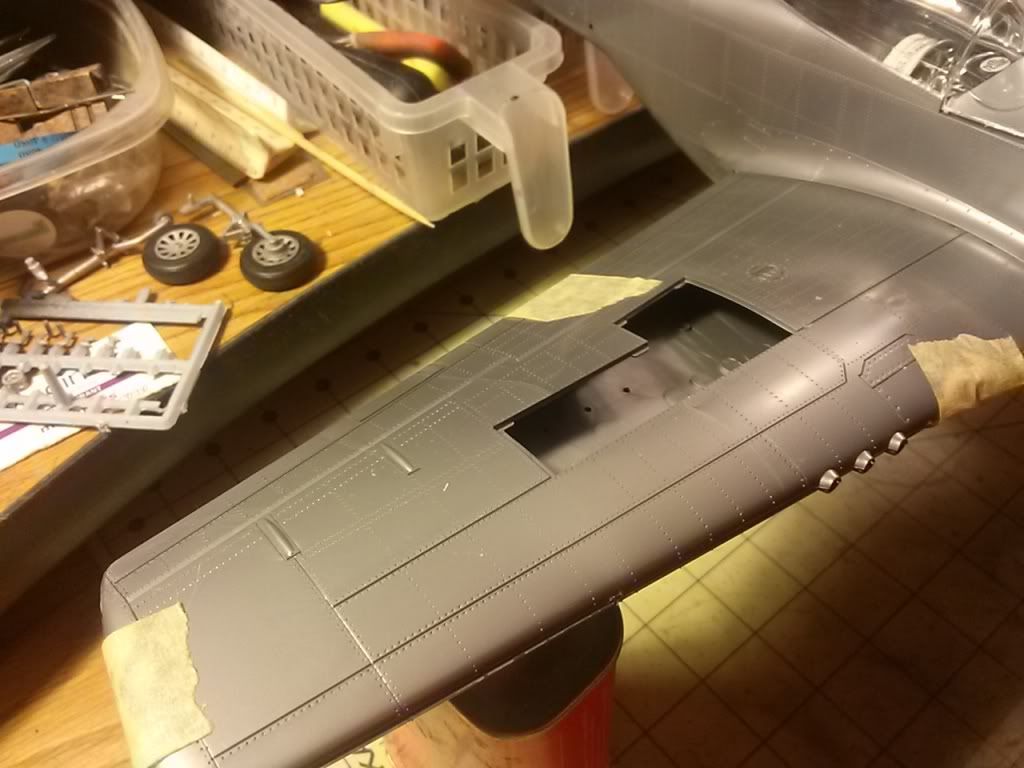 Here is one of the sprues, it has a fabulous intake duct, engine cradle, and the split rims should look great when assembled. Oh and no ugly back wall of the wheel wells, it has a real main spar. And with a bit of cardstock similar to my Airfix build and I think the wheel wells will look pretty decent. We will see....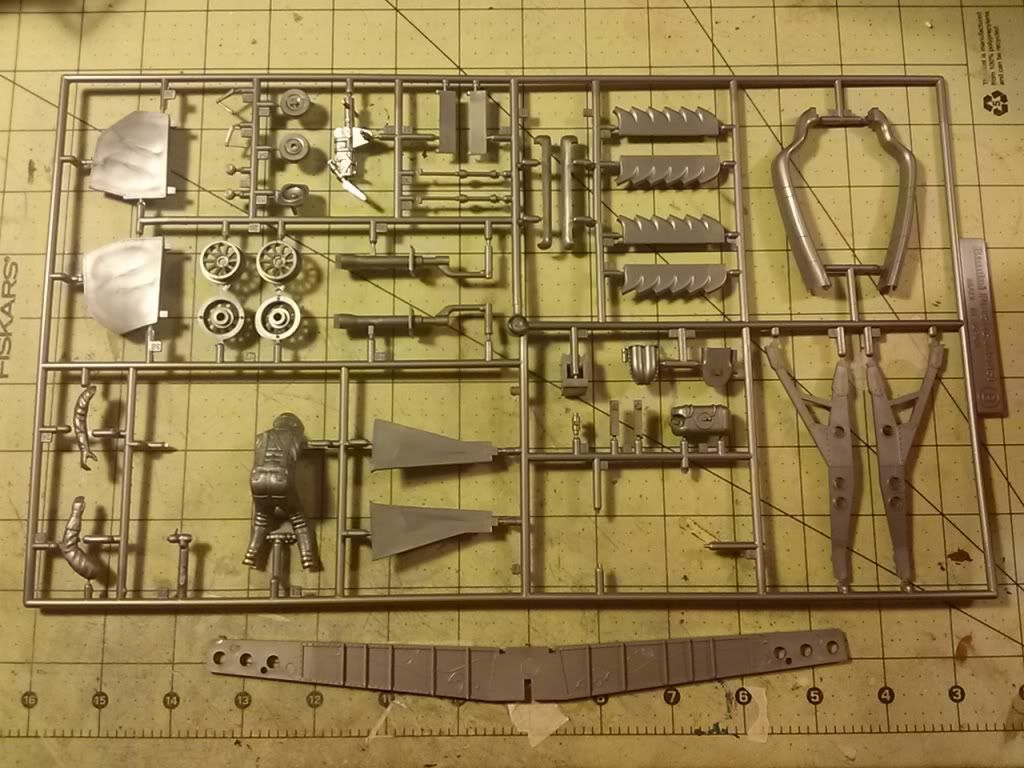 I and the instruction booklet (which will either teach me to build from pictures or learn Japanese) has some fantastic color illustrations!!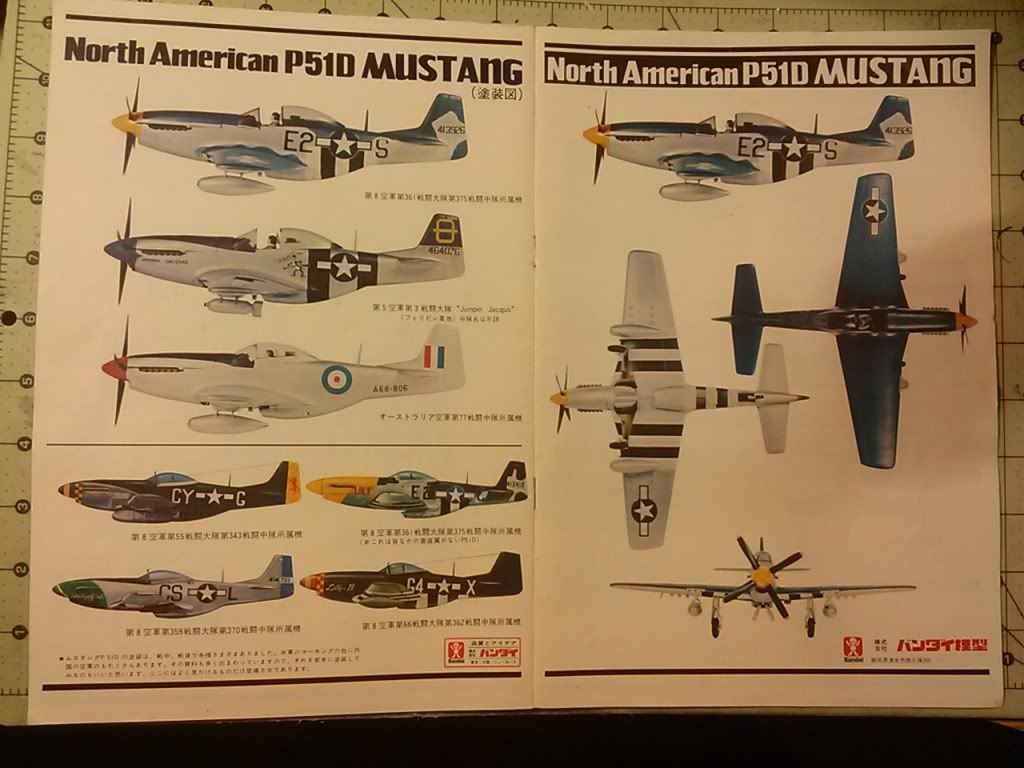 Now..... I have no idea what to do with this kit.... My next build was to be the Reno Racer the Bardahl Special, but that plane was probably fairly slicked up and as I stated, I just dont want to cover up the skin detail on this model.
So my thinking as of now is some research on F-51Ds and figure out what condition the wings, fuselage and cockpits were after a depot rebuild either for the Korean Conflict or for Air National Guard service. (Although the fabric elevators are probably a no-no for that time frame). It also has moulded in rocket mounts that I hope to keep and uses. Any advice or info on that would be a huge contribution and greatly appreciated.
Never enough 'Stangs!!!!!
Stay tuned...