Hi guys,
Whilst doing the usual `start something else whilst the paint dries on something else' trick, I decided to see what all the fuss over Wingnut Wings was about and I started one of the 17 (soon to be 19) Wingnut wings kits that I own.
The criteria was `single engine, single seat, some rigging and not overly wooden' for my introduction to this particular brand of model, so as not to complicate things and ease myself into what I imagined might possibly end up being rather addictive modelling.
Well... Addictive is certainly right! I have turned from a `jet only, for a while' guy into one that wants to populate a rather large display cabinet full of WW1 aircraft models type of guy, almost immediatley upon starting page 1 of the instruction manual of this beautiful model.
I have relied on the colour call out of the manufacturer of this kit almost exclusivley when painting and used Tamiya paints. I figure that the Wingnut guys may have taken the time to research the machine a little more than the unnamed model kit manufacturer that has been my staple diet of late and take comfort in the fact that I am building what can only be described as a cutting edge model that has been well researched and designed for abolsute accuracy and ease of construction. I have deliberately not filled in the ejector pin marks, as from what I have observed the designers of the kit have thought about where they will be located so as not to allow them to be seen.
Some sub-assemblies. Note I have not added a clear coat to the instrument panel faces, and that this is my first attempt at woodgrain!: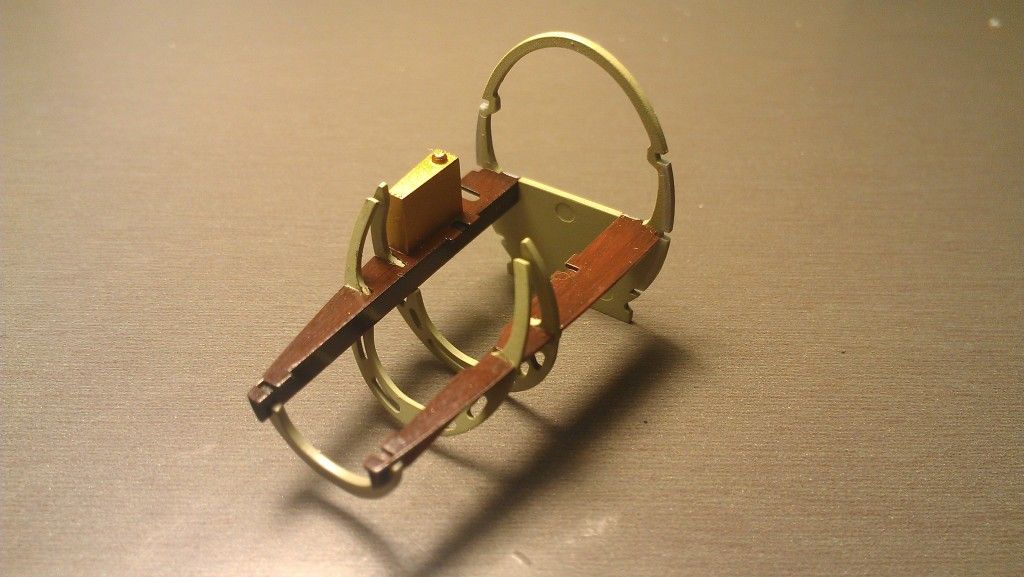 All together with lots more detail to be added: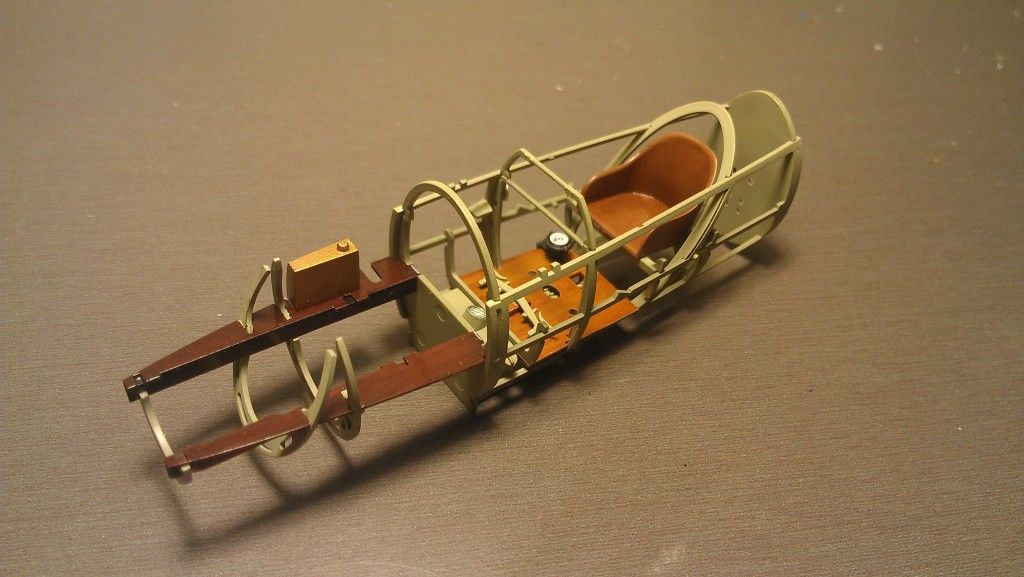 The engine in just for fun:
Edited by ericg, 04 January 2013 - 05:27 AM.