Ufff... finally!
It took me a little bit more than I've anticipated, but the Airacobra is done. My first completed WIP on the forums!

A quick kit/model recap.
The kit was published by KW Model and it depicts an airplane with numbers K 41-38359. It's in 1:33 scale and includes quite a deal of details - definitely more than I felt comfortable with. I used some after market offered by the publisher in the build: laser-cut formers, canopy and high resolution instrument panel printed on photo paper. From myself I added the seatbelts, navigational lights and the front wheel fork. The difficulty level of the kit was a challenge as I predicted in the beginning and unfortunately I failed in few places. I tried for the first time to do subtle weathering based on some techniques I've learned here on the forums! You can see the WIP thread
here
.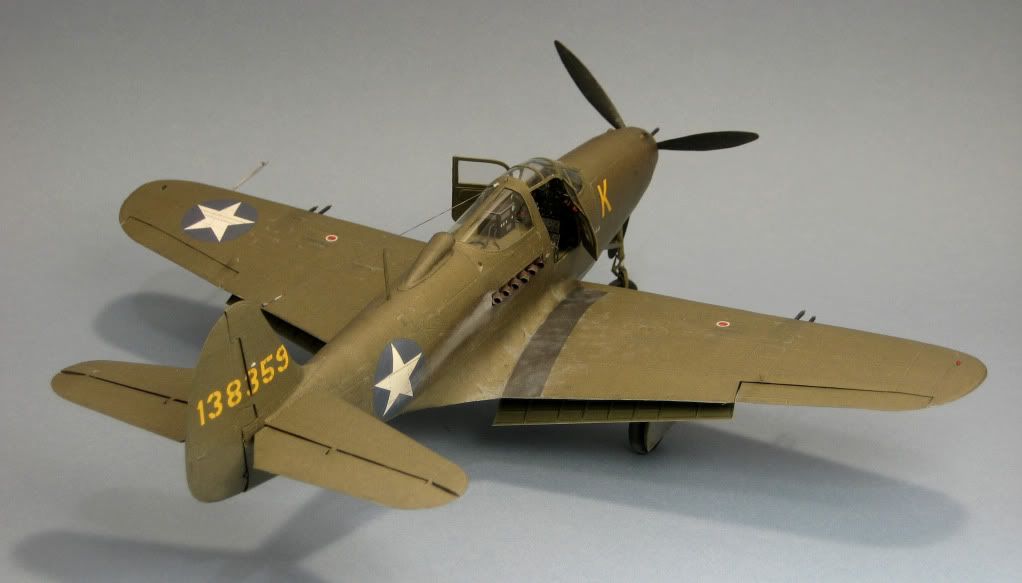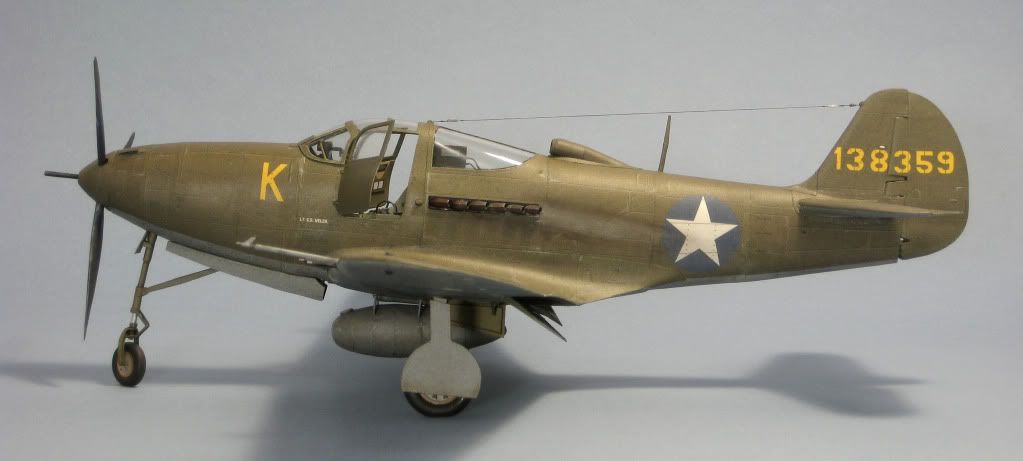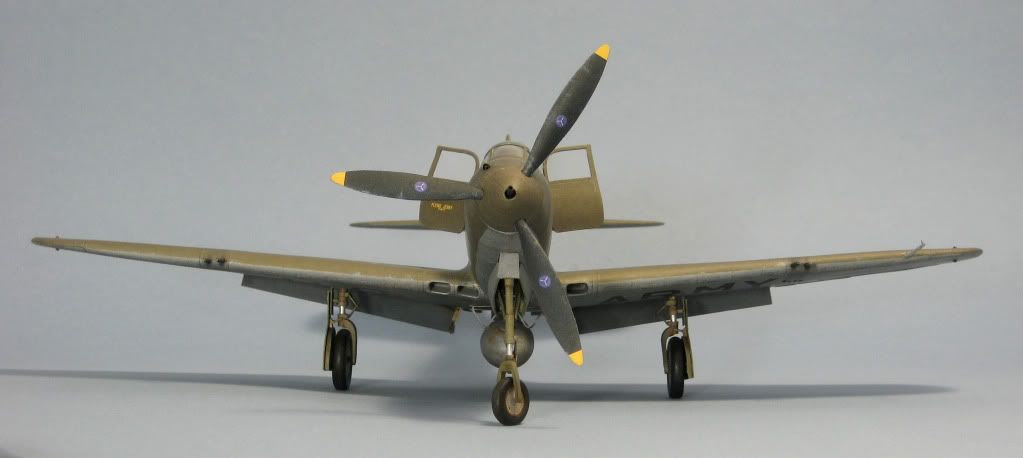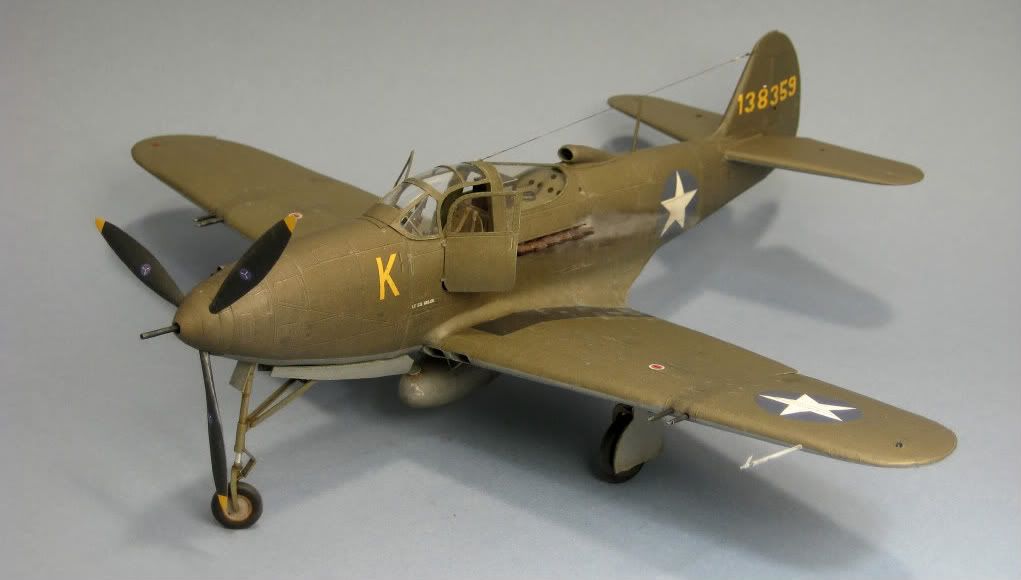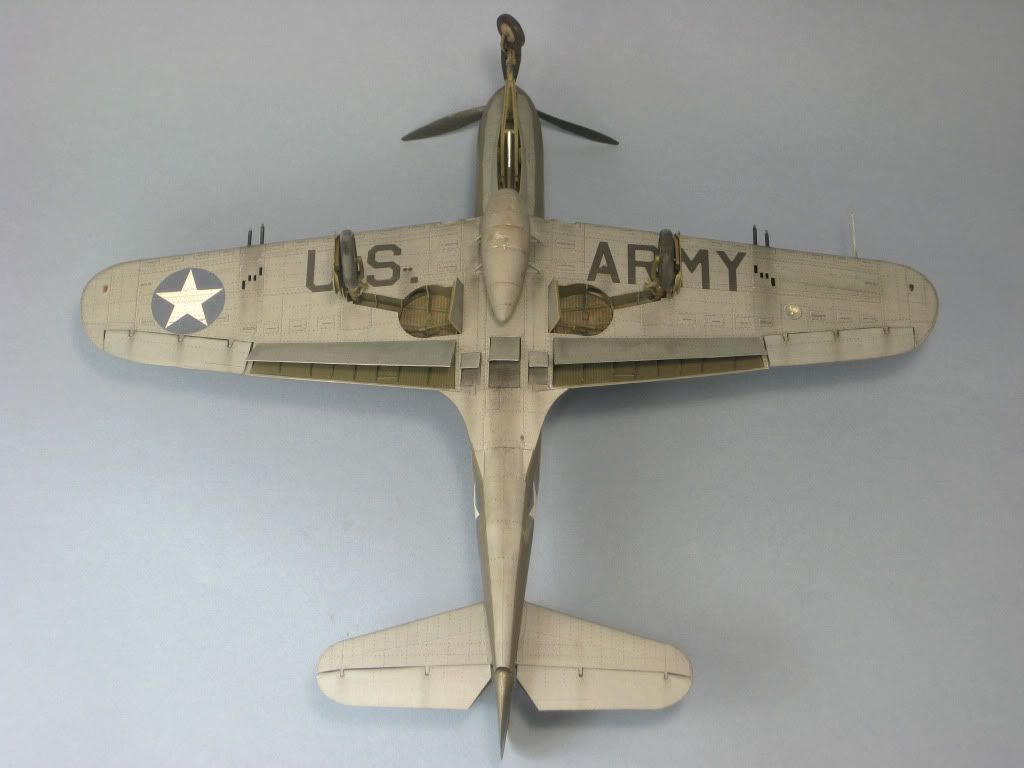 Few more pics in the next post...