This is one of my previous builds, thought we could do with a bit of colour!
Firstly what a great kit! No filler involved in the build. Used the True Details cockpit and parts of the Flightpath Hunter set. Paints are Humbrol satin red/white/Light Aircraft Grey. No Klear /Future was used apart from the canopy. Paints were sanded smooth to accept the decals. Used the SAC nosewheel to support all the lead in the nose. Used kit mainwheel gear as its better in detail. Decals were from the Extradecal 1/32 Hunters sheet.
Added a couple of small tow hook brackets to the nosewheel, used steel rod for the axle.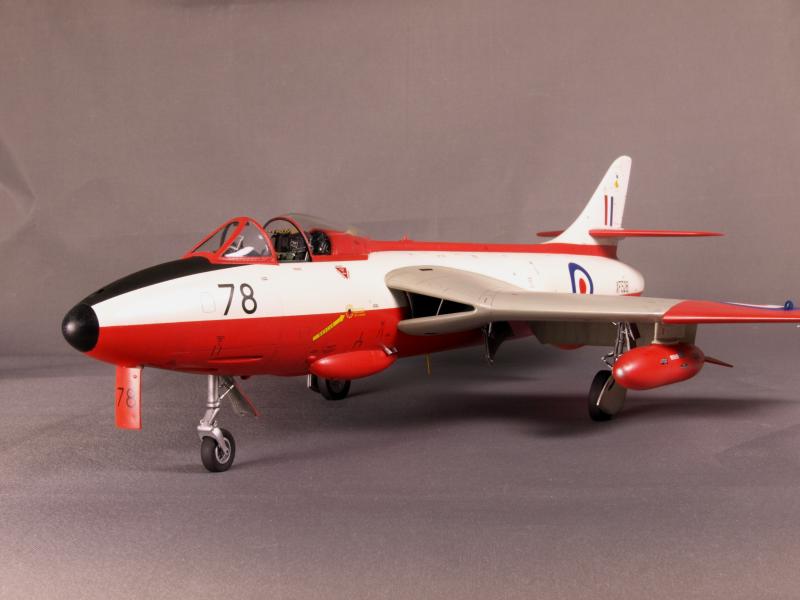 I know Hunters were rarely seen parked with the flaps down but after all the work on them I claim artistic licence!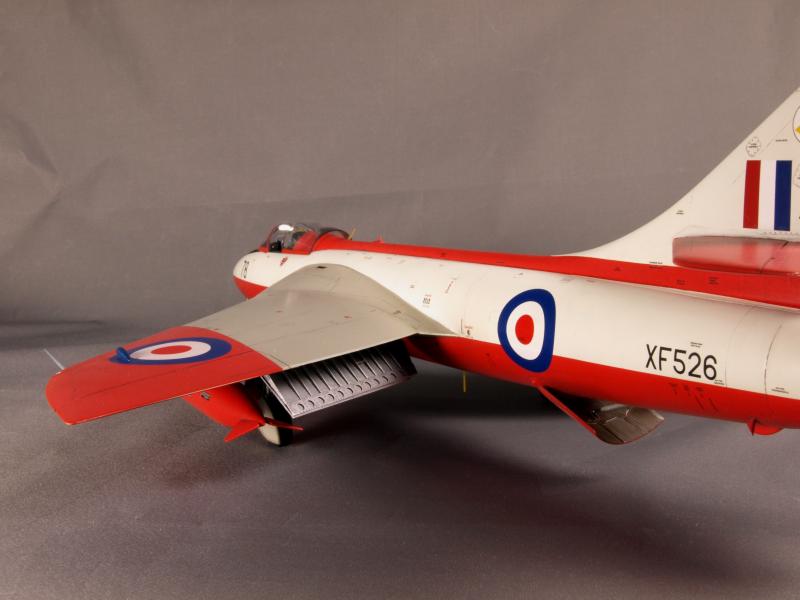 On most Hunters the panel at the top of the tail is black. Photos of a sister aircraft shows it as white in this scheme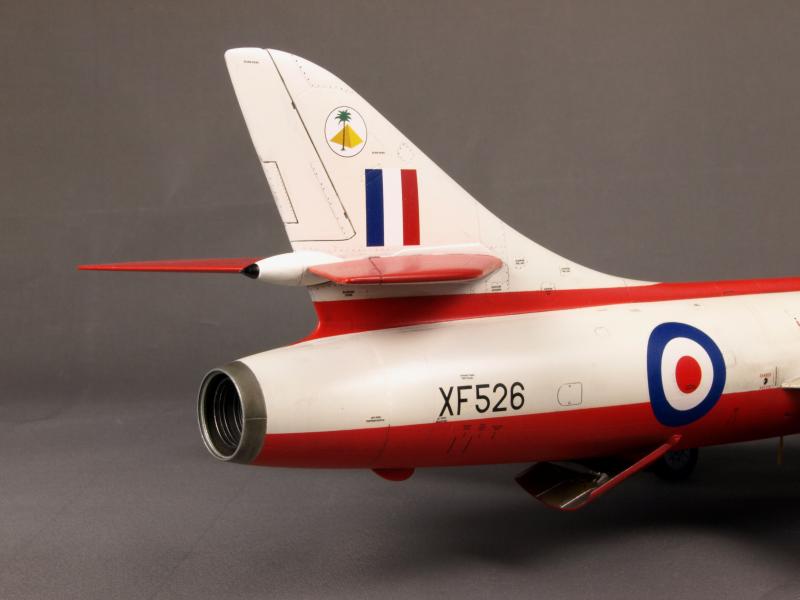 Hope you like her, more pics to follow.
Phil