Well I couldn't resist jumping back into this group build. I was flipping through an old book of profiles I have had since I was a kid, "Aircraft of World War 2" by Bill Gunston. This profile just called to me for a nice sea blue late war bird. The artist was Massimo Jacoponi. I searched for anything current on him but no luck.
I believe I am right about the assignment of this aircraft to VMF-214 but they were on the ship only for a short time before the Franklin was heavily damaged by Japanese aircraft while off the coast of Japan in the spring of 1945.
Now for the mess. The kit cockpit is not really what is in the plane so a little cutting here and there gets rid of the floor. Trying to build this thing on a budget so no aftermarket to make things nice. Not wanting to reinvent the wheel I eliminated the floor by adding some tubing and using the kit floor as a jig to set the heights of the bulkheads. A hassle but it worked, sort of.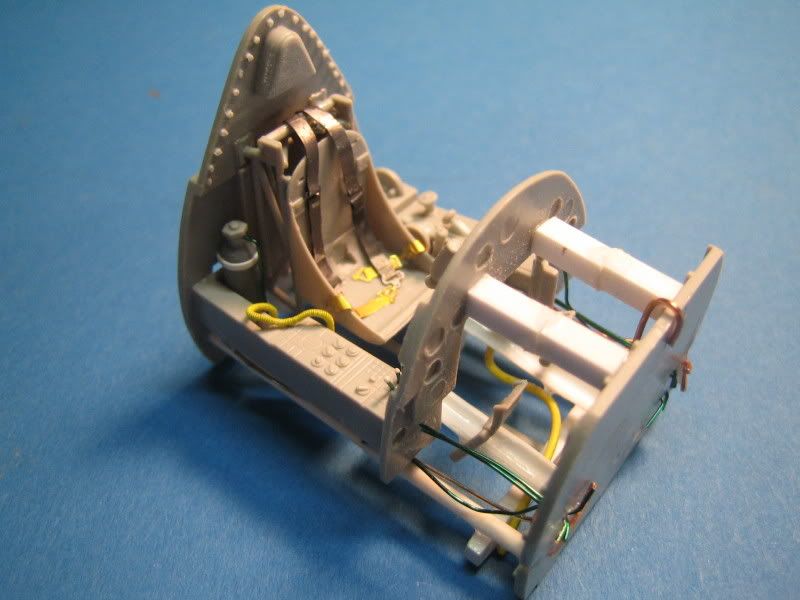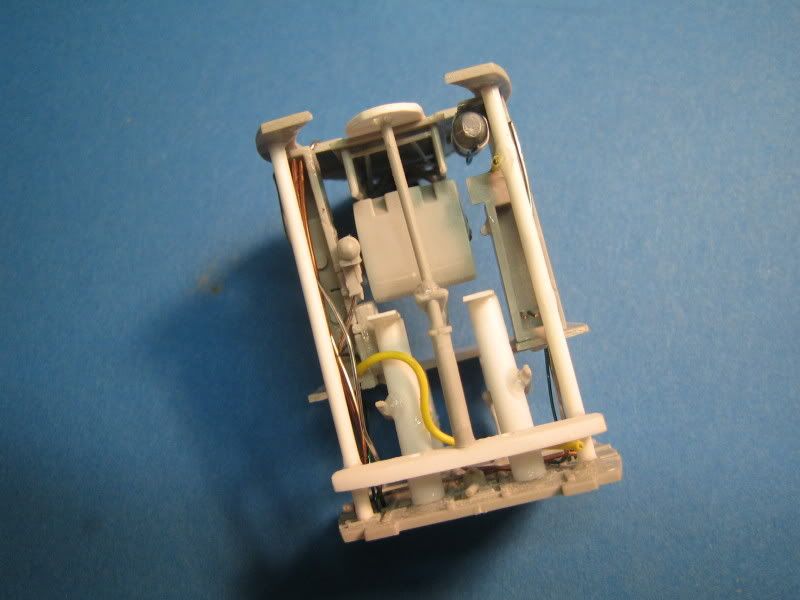 I just wanted to busy things up as the real thing is just crammed with plumbing. Most of this can't be seen anyway.
The sides were just kind of busied up with styrene too.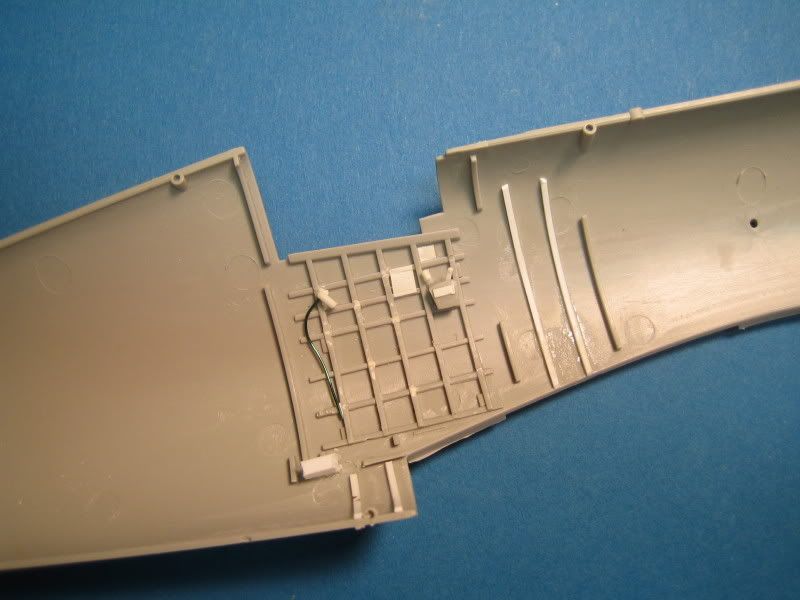 I am keeping my fingers crossed that it will look ok with some paint.
Thanks for looking,
Matt