I can't remember if I ever posted the start of this one o those many moons ago when I first began on it so here we go from this point on.
This is a Masterbox set that I worked on a lot already,replacing all but one head with Hornet ons and all the gear and helmets with Dragon GenII stuff. I also updated the figs to mid 1944 by carving in gaiters and low boots,plus getting rid of the pleated pockets. Body language was changed as well and a lot of under cutting accomplished.
I re worked the poncho a lot by carving,under cutting and adding putty here and there. Last night I replaced the casualties' one foot with a bare foot and added his injuries with putty. I began the cammo paint on the poncho. The water marks were made stark because they would be washed out later by the rest of the shading,etc if I didn't.
Here we go so far,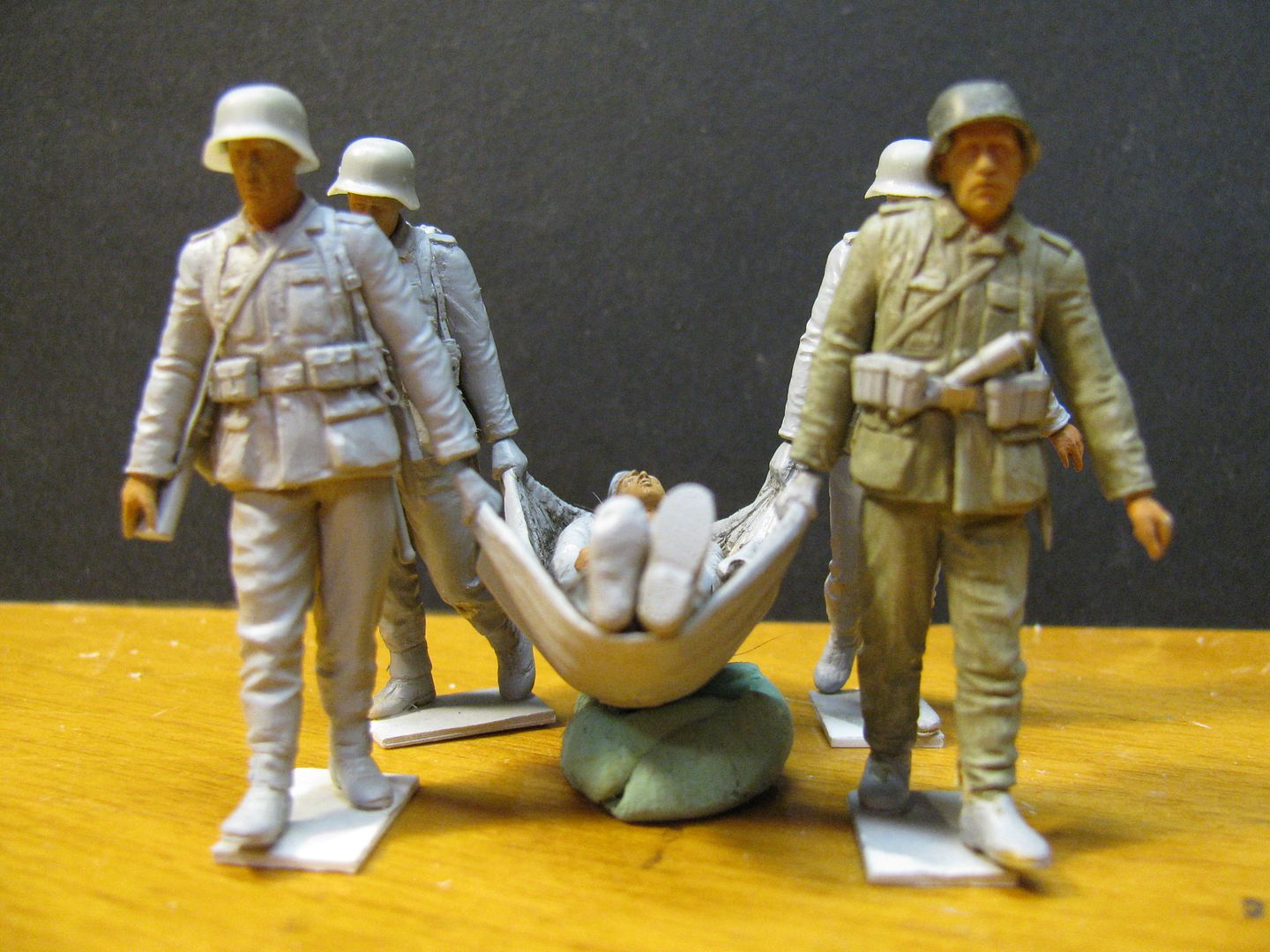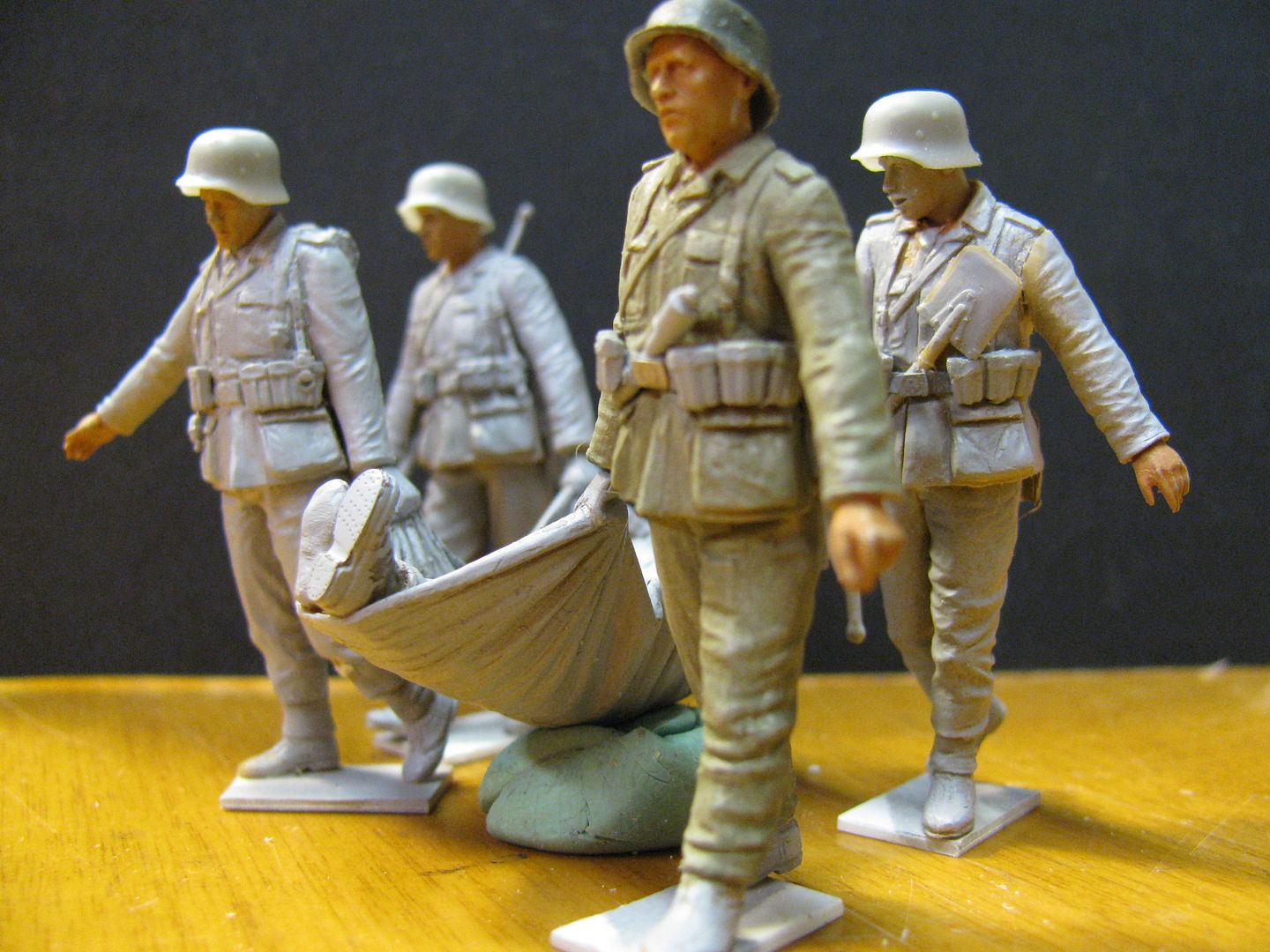 ANNNND photobucket is down AGAIN !!!!! What a stinken pile of equine excrement PB turned into.
J