George by jack.... Kit Decals Experiment gone ?? Revell N1K1
Started by
marauderdriver
,
Mar 18 2017 03:46 AM
Posted 21 April 2017 - 01:35 PM
nice job on saving those decals
Alain Gadbois and marauderdriver like this
I dont suffer from AMS, I revell in it..get it...Revell
---
Posted 22 April 2017 - 03:29 AM
Thanks Shawn.
Did a little repair with some Dark Sea Blue. Looking at a possible Beige and off white on the star.
Packin' for HotSprings this weekend since my 2 daughters and a grandson are taking my wife and I
to the Tom Petty Concert on Sunday....3 Generations of Crumbliss'. No progress this weekend, hope
I can finish before the deadline..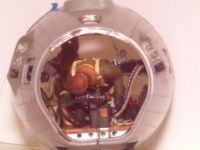 Gonna get back to this ...One of These Days
---
---
1 user(s) are reading this topic
0 members, 1 guests, 0 anonymous users