Thanks guys for all the tips on cutting brass tubing. I'll be sure to try them next time!



Finally Chuck, some final touches, and the painting is just around the corner. ))) Very happy to see this big Eagle at this step. 2 highlights - very very nice joint between the nose and the fuselage from the underside. And a very nice approach for first masking the heat shields and painting them last.

Btw some primer before the paint?!
Thanks Milan. That raised nose to fuselage join is a real pain, but with a LOT of sanding, I beat it down to something more reasonable.
As for priming, I never actually "prime" my models, but I do apply a very thin coat of the primary color (MM enamel) to check for flaws. After I fix them, I go straight to a thicker coat and I'm done. This is why I spend so much time getting the surface of the plastic so smooth in order to minimize the number of coats of paint required, which can fill the tiny details that I have tried to create. With all due respect to those who use them, Mr. Surfacer and other "Micro-fillers" are not for me. Micro-fillers also fill micro-details, so I'd rather spend time on the plastic to make it smooth than use several coats of paint.
For the Alclad lacquer, however, a primer coat is a must because it needs something to bite into. For Alclad, I use either Krylon (enamel) or Tamiya (lacquer) gloss black decanted from the rattle can. If the plastic is smooth and the paint finish is applied properly, you have a terrific base coat for Alclad. Here's my P-38L again, to show you how it should look before Alclad. I hope my F-15C looks just as smooth.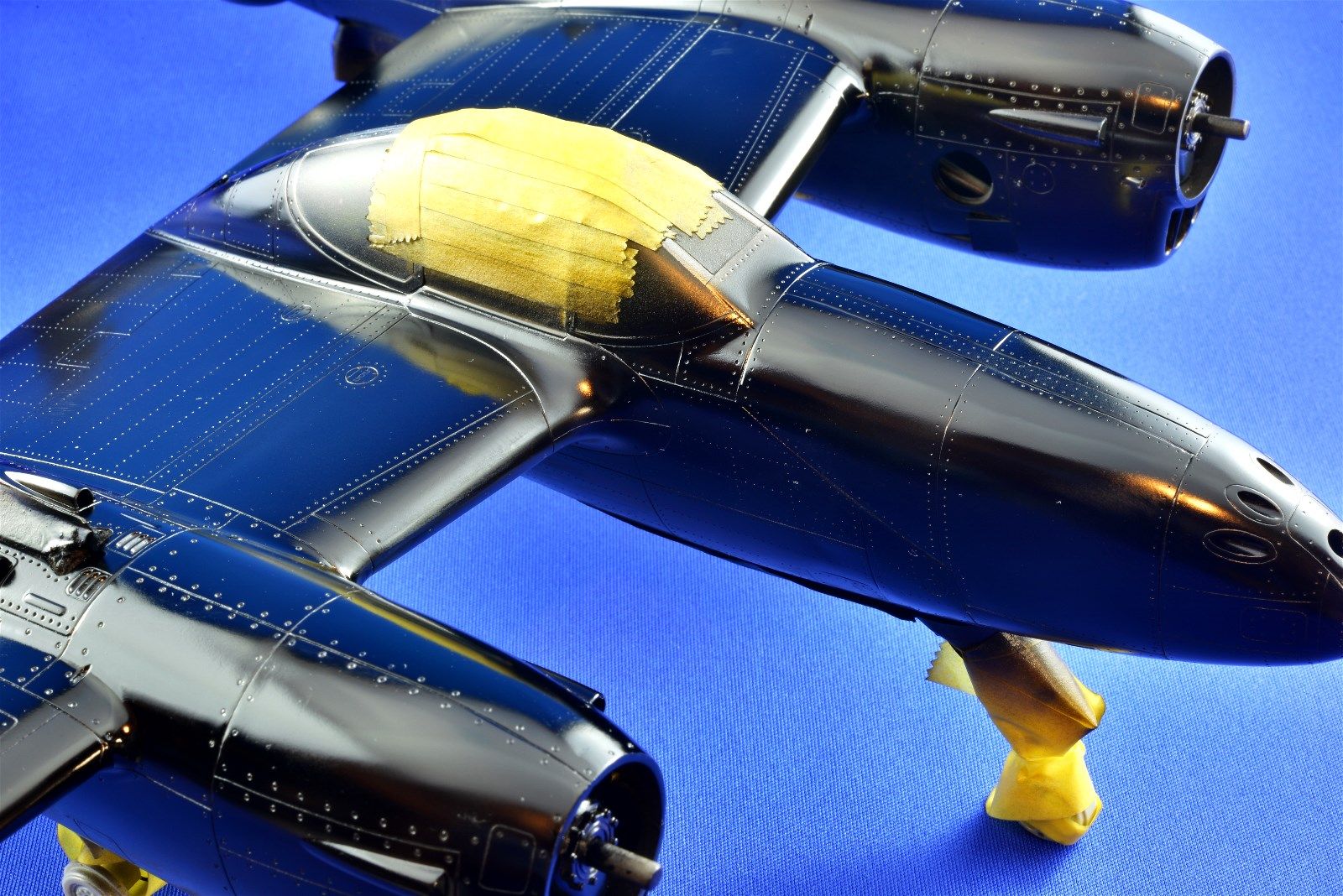 Cheers,
Chuck