hello everyone, this will be my second 1/32 planes to be build so far, in the market there are only 2 sabres in 1/32 scale, one by Hasegawa and the other by Italeri, between the two Italeri is the best so far in detail, but it have lots of problems with the molded pieces and some fitting issues, will see how it turns out.
For this one i will use some AM stuff, all resin pieces, the cockpit, wheel wells,airbrakes, and metal pitot tube.
I have found some injection problems in some of the big pieces, for example in the aft part of the fuselage some panel lines and rivets are almost invisible due to poor injection pressure into the mold, it will be shown in pictures later one, and some distortion on the wing upper surface due to the same problem before.
So far i just did some cockpit work, the sabre cockpit is really plain in details, not much knobs on the side panel, and the panels and knobs are all in black color, so i used my imagination and to give some contrast and life to the side panels i used some data decals around some knobs so it wont look plain and toyish in apperance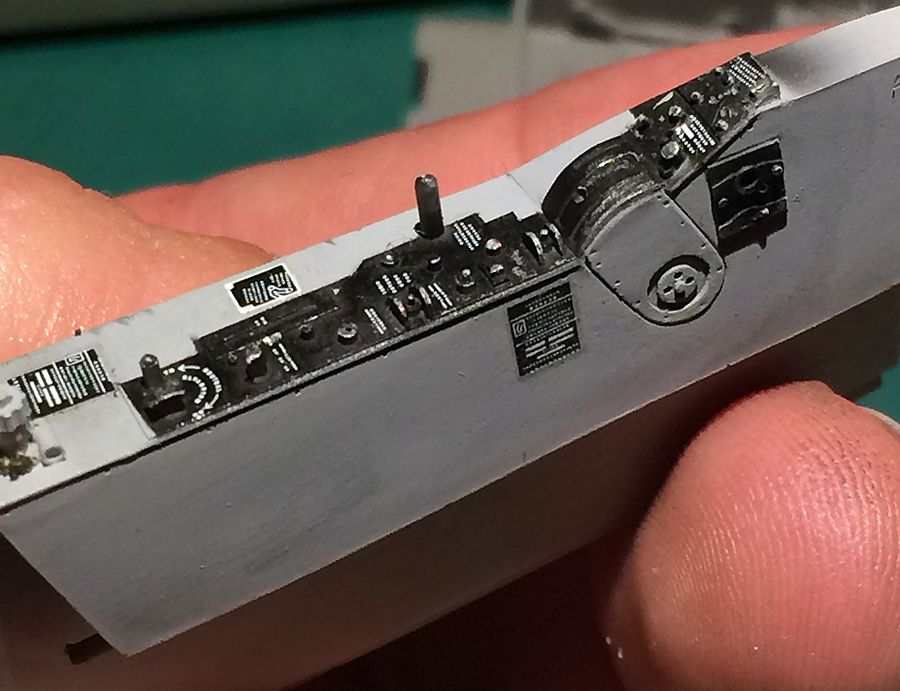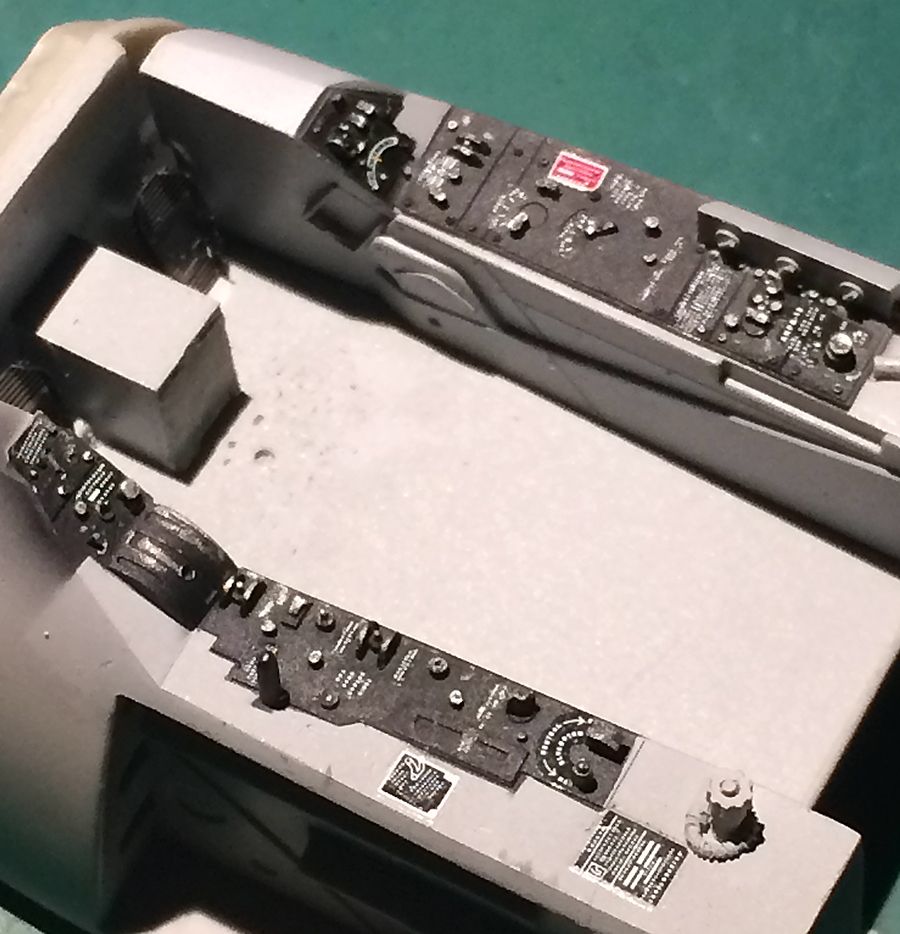 about the instrument panel, it is the old fashion way, a front pohotoetch cover (to flat in detail) and an acetate face in the back for instrument dials (at least this will give the look of glass cover in the instruments, not the best panel ever made but in the model it look quite in scale and real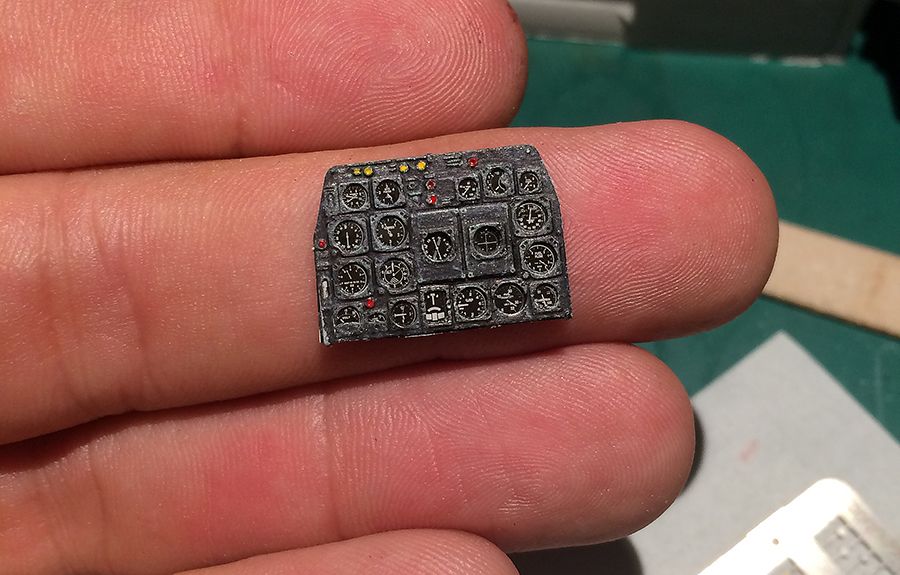 and here you can see the shine on the instruments looking like real glass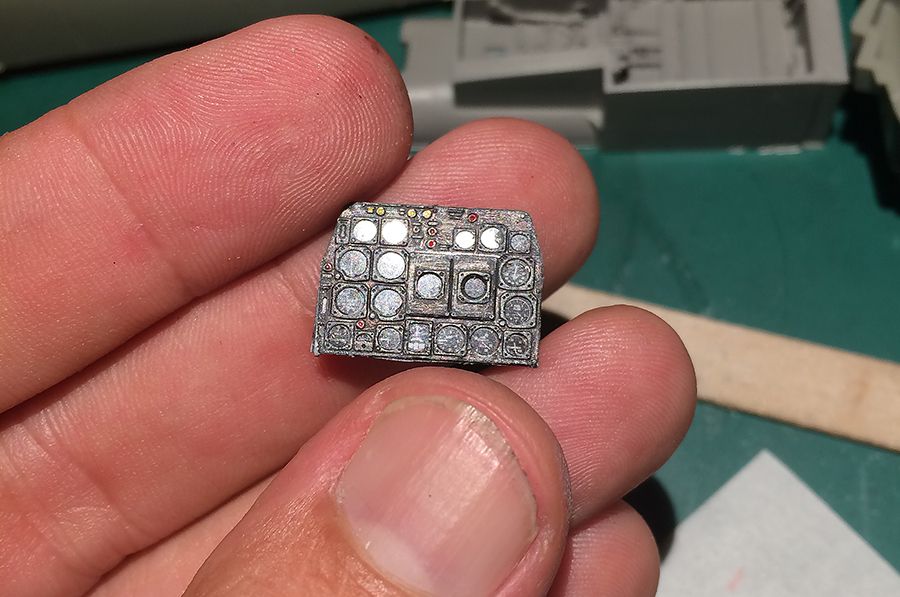 Edited by oppenheimer, 26 February 2015 - 01:10 AM.