I assembled the tail gear bay but didn't take any photos of it before I glued the fuselage halves together.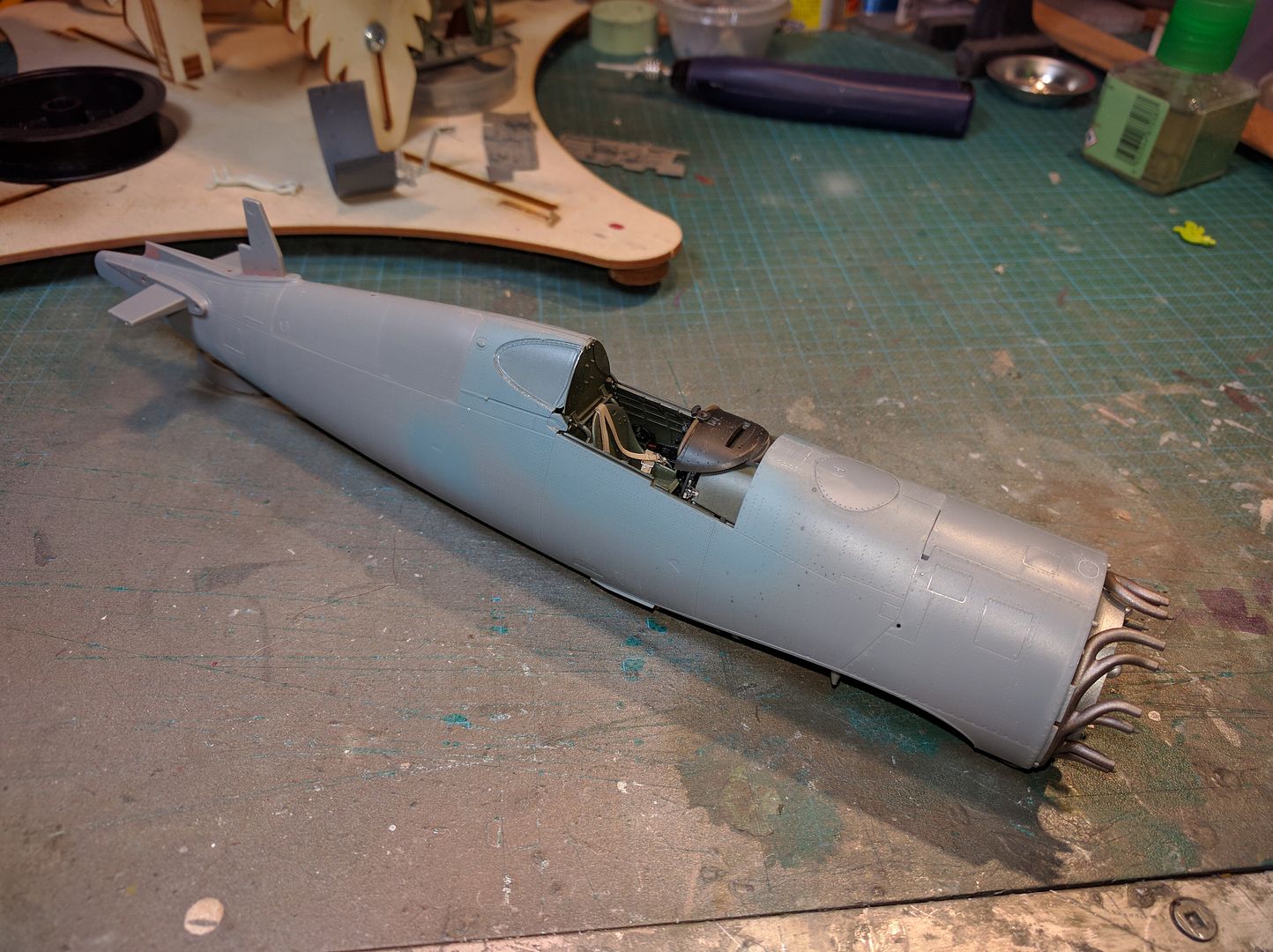 The exhaust pipes were also painted using the paint mix in the instructions.
Here are some close ups of the finished cockpit installed in the fuselage.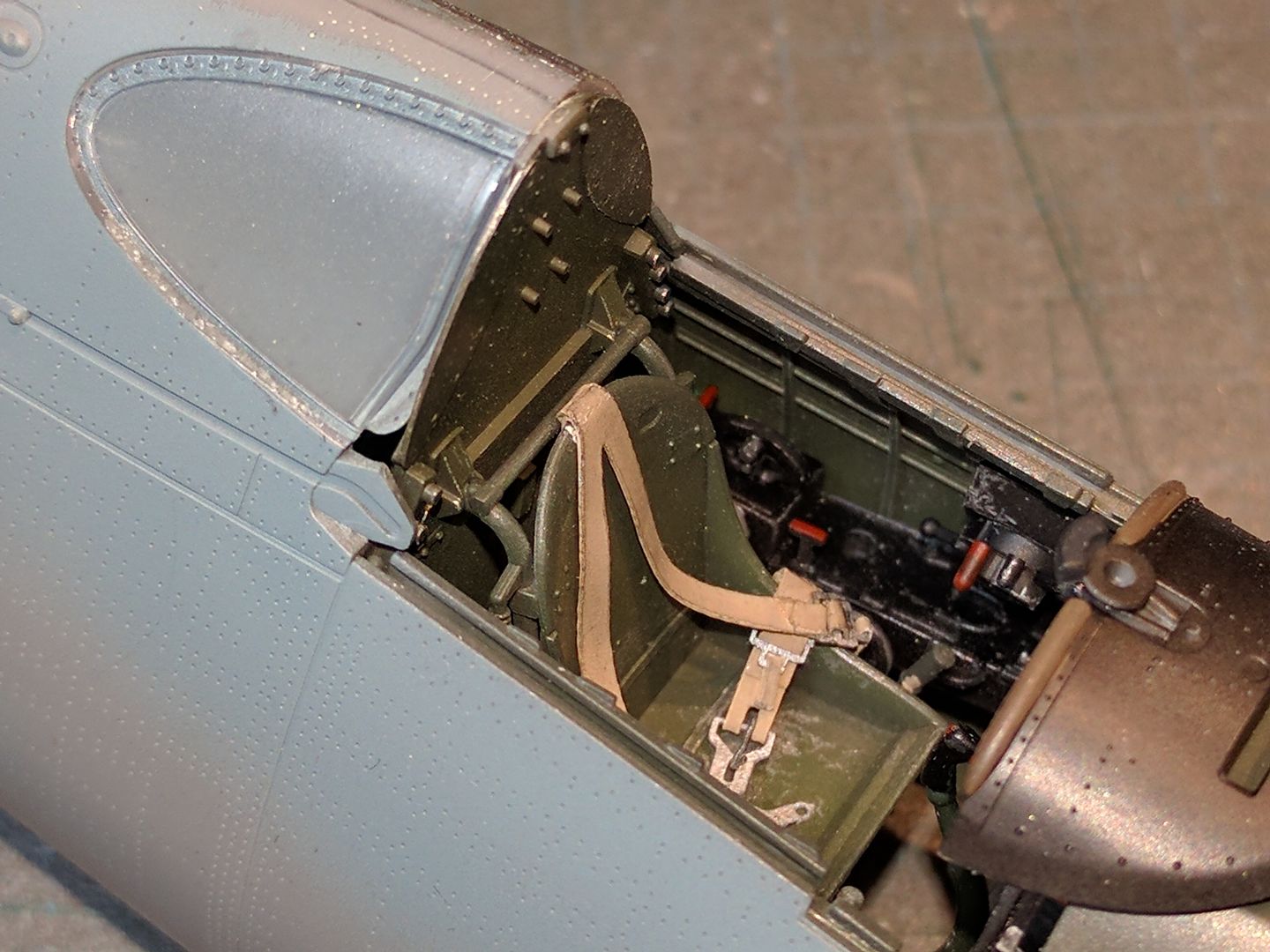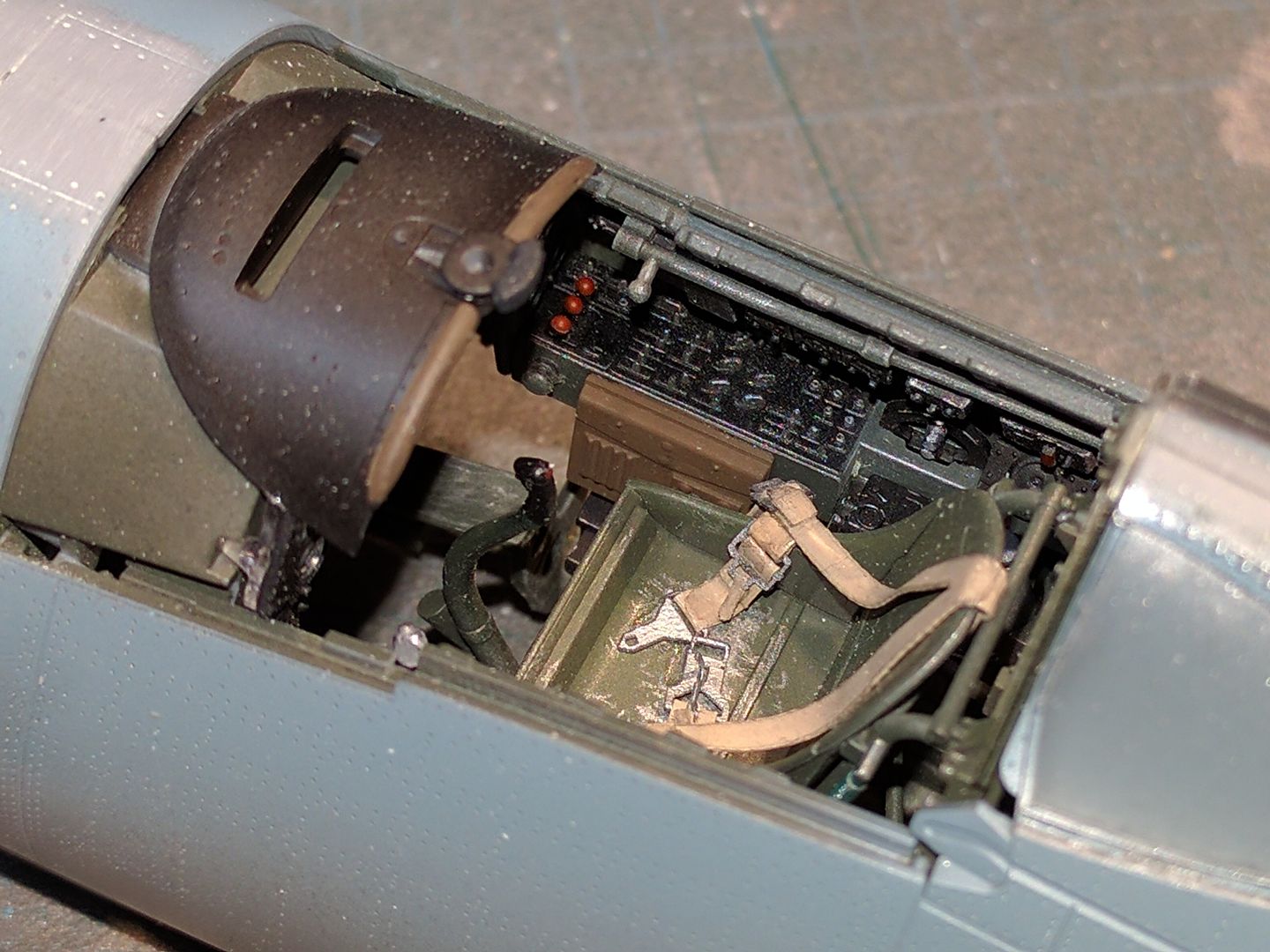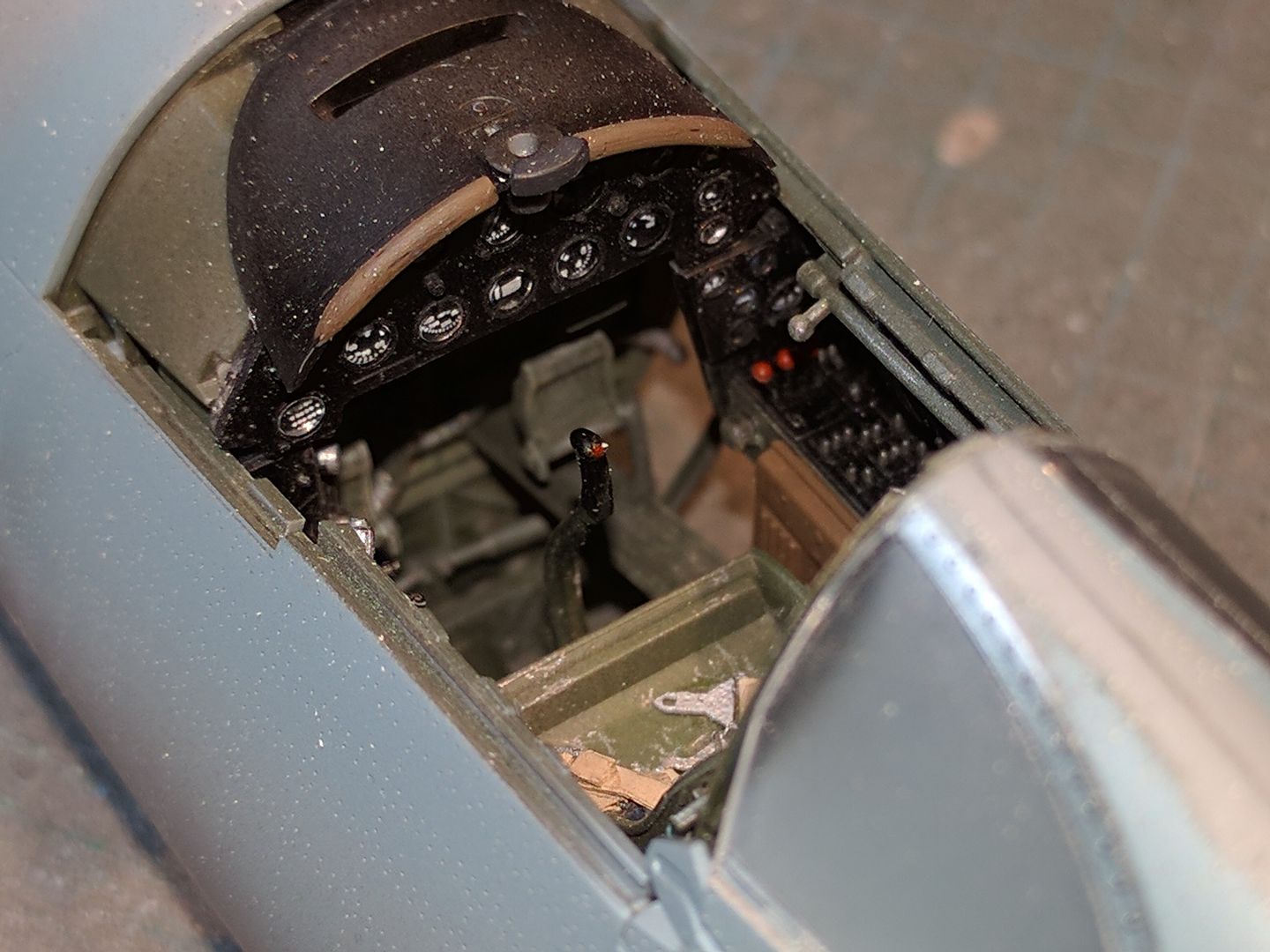 From the underside where you can just make out the shoulder buckle hanging down past the seat.