Hi Chuck,
I'm not sure how far you've got on your Merlin but I can tell you that if you add the ignition wires on the sides of the engine they WILL be visible at the bottom end where they exit the ignition conduit. At the top, where they enter the cylinder head they disappear altogether because of the exhaust shield. That's why I simply inserted my lead wire leads in to holes drilled in to the sides of the cylinder heads. You can just make out the ignition leads below the exhaust stacks.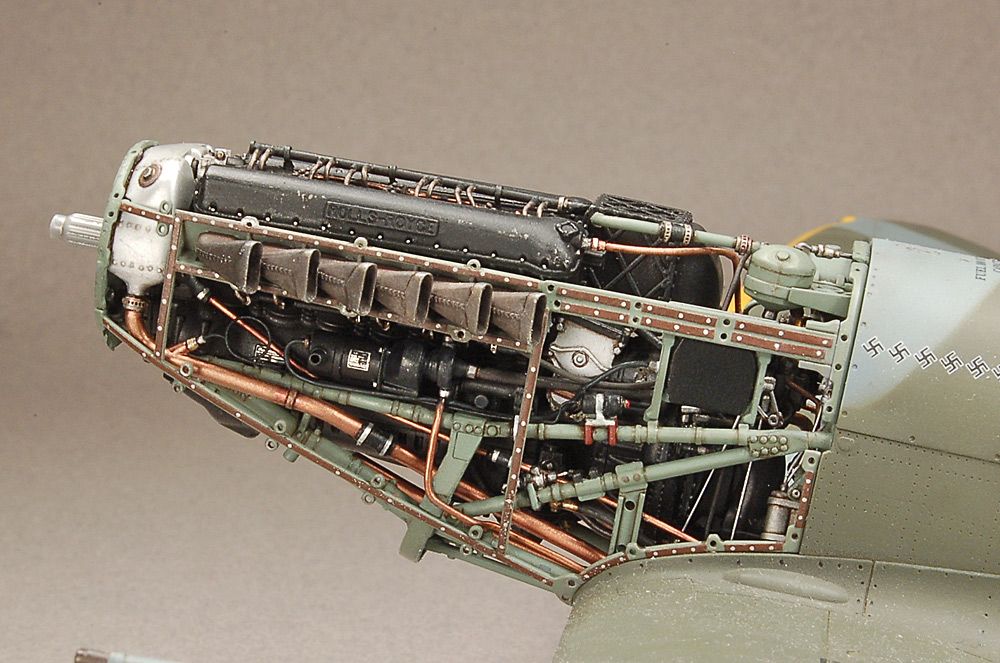 As well, just about everything you add to the engine and supercharger will be very visible. There's a lot of empty space around the Merlin and between it and the firewall. Unless your added details are over scale you shouldn't have any issues with fouling. The only place I had issues is when I rebuilt the lower air cleaner assembly. It made the baffle plate that sits above the air filter, which prevents engine oil from leaking in to the air cleaner assembly, a very tight fit. Of course test fitting everything as you go along goes without saying. You'll also want to add the oil filler neck and it's brace to the oil tank below the engine. Man, it's all starting to come back to me now................
Have fun my friend!

Cheers,
Wolf
Edited by Wolf Buddee, 11 March 2018 - 05:58 AM.